Lisbon City Jewish Half-Day Private Walking Tour (3h)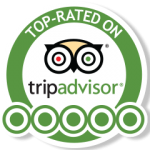 Lisbon City Jewish Half-Day Private Walking Tour
Half-Day (3h approx – Morning or Afternoon Period)
Private Tour With English Speaking Guide
395EUR Per Tour (FIXED PRICE – MAX 6 Guests)



395EUR Per Tour (Private tour – MAX 6 Guests)
This tour can start anytime between 8AM and 3PM
Questions? Please call our expert: 1-800-701-1456
---
Featured on Tripadvisor, Mashable, Lisbon Guide, and Lonelyplanet
Can start anytime from 8AM to 3PM
"Visited everyday by Jewish travelers from USA and across the world
Booked 17 times last month
---
Highlights:

icon-checkmark Tours Conducted by one our guide specialists in Lisbon
icon-checkmark Private Tour Service: Only For You
icon-checkmark Jewish Memorial of Lisbon
icon-checkmark Downtown Lisbon and Rossio Square
icon-checkmark Jewish Quarter of Alfama
icon-checkmark Best ViewPoints of the Lisbon City
icon-checkmark And much more, tailored/adjusted with your private guide!
This is the perfect walking tour of Lisbon to learn more about the Jewish Heritage of the city in a morning or afternoon private tour. Learn from our experienced local guide, the history of the Jewish in Lisbon, dated centuries ago, even before Portugal was a nation. You will get an experienced local private guide with your tour, providing you guiding around the major sights of Lisbon. The morning period will be focused in downtown and the Jewish sights of the city (Old Jewish Quarter, Jewish Memorial, Sao Domingos Church, etc), including history about the Portuguese and Spanish Inquisition, and World War II, when Portugal was neutral and helped thousands of people to escape from Germany to Portugal from Hitler. Learn also what happened after the big earthquake that destroyed all Lisbon downtown back in 1755.
THIS IS A PRIVATE WALKING TOUR – Includes Private Guide.
TO BOOK THIS TOUR, PLEASE CLICK "BOOK NOW" BUTTON BELOW
---
Extremely knowledgeable and informative
First visit to Portugal
My wife and I took a 3 week cross Atlantic cruise, ending in Lisbon. We were picked up at the pier by Pedro and Diogo at 8:45a. They loaded our luggage, and we spent the next 9 hours touring Sintra castle, stopping in town for a 40 minute private Port wine tasting, then to a fishing village for the best meal of the trip, whole Sea Bass. Pedro seemed to be friends with everyone, called ahead to have them start the cooking, and treated us like long lost friends. Both guides were extremely knowledgeable and informative, and knew how to get in and out of crowds, especially given it was May Day. We cannot recommend Sintra Magik tours and our guides.
John W, USA
on Tripadvisor


Extremely knowledgeable and informative
Rated
5
/5 based on
550
reviews
John W
USA
Outstanding Full Day Tour of Lisbon – January 2021
Outstanding Full Day Tour of Lisbon – January 2020
My wife and I have one word to describe our day-long walking and driving tour through Lisbon: FANTASTIC. Miguel was right on time, and he worked hard throughout the course of the long day to make this a special experience. We did not feel like he was "on the clock" but rather it felt like a friend was showing us around a city that he loves. Miguel provided us with a thoughtful and thorough tour of Lisbon. We felt like we came away with a much, much better understanding of Portugal, and the history of the people, country, religion, arts, and architecture — all while getting a good sense of the geography and beauty of Lisbon. Miguel was tireless in bringing us all around the city and made our day with him one of exploration and learning. We ended up spending 4 more days in Lisbon after our tour, and we constantly remarked to each other about how much we had seen with Miguel and learned from him about Lisbon and about Portuguese culture and history. He was good-spirited throughout the day, and was open to sharing his own experiences and to shifting what we were doing that day based on ongoing discussions and learning more about our interests. He gave us with a number of other great recommendations that we followed up on afterwards.
We would not hesitate to recommend Miguel to anyone visiting your City. Thank you for making the arrangements for Miguel to assist us.
TravelingMainer56
Maine, USA – January 2021
on Tripadvisor


Outstanding Full Day Tour of Lisbon – January 2020
Rated
5
/5 based on
678
reviews
TravelingMainer56
Maine, USA – January 2021
Wonderful company and a fantastic guide
Day tour of Sintra and Cascais
First get a wonderful company then get a fantastic guide, Magik Tours and Miguel filled the bill perfectly. My wife and I were picked up at our hotel, a little earlier than expected, but that was fine and turned out well. Miguel obviously knows his stuff. The Mercedes minibus was very clean and gave us a comfortable ride with easy views out. Miguel was informative, helpful and very entertaining. After Sintra we went round the village on foot and were taken to a Port tasting, very nice. Then lunch was arranged at a fish restaurant on the way to the coast. I can only say that my wife and I found the whole meal a sublime experience. We must thank Miguel again.
We then went to the farthest point west on the continental land mass. Very interesting, then on to Cascais, A very interesting coastal village forced fo grow and change it's character, not totally, but change is visible.
After this we were driven back to our hotel. A really good day, do it if you can, you won't regret it.
on Tripadvisor


Wonderful company and a fantastic guide – July 2020
Rated
5
/5 based on
550
reviews
Denis C
USA – July 2020
Beautiful Lisbon – November
Beautiful Lisbon
We booked a private day tour with Sintra Magic Tours fro the day we got of the Windstar in Lisbon. This was ore second private trip with them.This was ore 3rd. time in Lisbon and we had certain things we wanted to see.Miguel met us at our hotel about 930 am and we returned about 830 pm.He had a list of what we wanted to see and we did it all.He was fabulous, explained the layout of the city which then made it much easier to understand, and especially on our own for the next few days.He took us to a local place for lunch which we would have never found on our own and it was great. We could not thank him enough, he was knowledgeable about everything.This is the way to see a city. The tour company was awesome as well, whatever we wanted was what we did.
Rodina K
Canada – November
on Tripadvisor


Beautiful Lisbon – November
Rated
5
/5 based on
550
reviews
Rodina K
Canada – November
Excellent tour
Tour of Sintra and Cabo de Roca
Excellent tour with our guide Diogo who was very knowledgable on the history of Sintra and who was very accommodating to us!
Busilac
New York, USA
on Tripadvisor


Excellent tour with our guide Diogo
Rated
5
/5 based on
550
reviews
Busilac
New York, USA
Lisbon City Jewish Half-Day Private Tour (3h)
Rated
5
/5 based on
177
reviews
.