Lisbon Half-Day Private Tour + Private Helicopter Flight Over Lisbon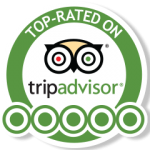 Lisbon Half-Day Private Tour (3h)
+
Private Helicopter Flight Over Lisbon (5min to 45min flight)
Top class experience for any visitor



Private Tour Price: STARTING AT 477EUR
Half-Day Private Tour of Lisbon (3h)
Helicopter flight time available: 5min, 10min, 15min, 20min, 25min, 30min or 45min
This tour can start from Lisbon, Sintra or Cascais
This tour can start anytime between 9AM and 4PM
Questions? Please call our expert: 1-800-701-1456
---
Featured on Tripadvisor, Mashable, Lisbon Guide, and Lonelyplanet
"RECOMMENDED FOR YOUR FIRST DAY IN LISBON" – "MUST DO IN 2019"
Booked 17 times last week
---
Highlights:

icon-checkmark Private Tour Service: Only For You
icon-checkmark Short Highlights for First Time Visitors
icon-checkmark RECOMMENDED for your first day in LISBON
icon-checkmark Introduction to the City of Lisbon
icon-checkmark Sightseeing in Belem Area
icon-checkmark Belem Famous Pastry Shop (from 1837)
icon-checkmark Private Helicopter Flight (Choose between 5min to 45min flight time)
icon-checkmark This tour can start from Lisbon, Sintra or Cascais
This is one of our best tours for customers who look for a different experience, combining some highlights of the city (Belem), with a helicopter flight over Lisbon. We start with a visit to Belem, famous for the Belem Tower, Discovery Monument, and Jeronimo's Monastery, and also a stop at the unique Pasteis de Belem custard tart shop, with the help of our private guide, and with transportation included. After, we will provide a private helicopter tour for the desired duration (5min, 10min, 15min, 20min, 25min, 30min or 45min).
This tour is provided with transportation, including roundtrip transfers from your hotel to be able to cover the maximum possible. If wish to spend more than 3h, please choose our Full-Day Private Tour instead.

THIS IS A PRIVATE TOUR – Includes Transportation and Private Guide.
TO BOOK THIS TOUR, PLEASE CLICK "BOOK NOW" BUTTON BELOW
---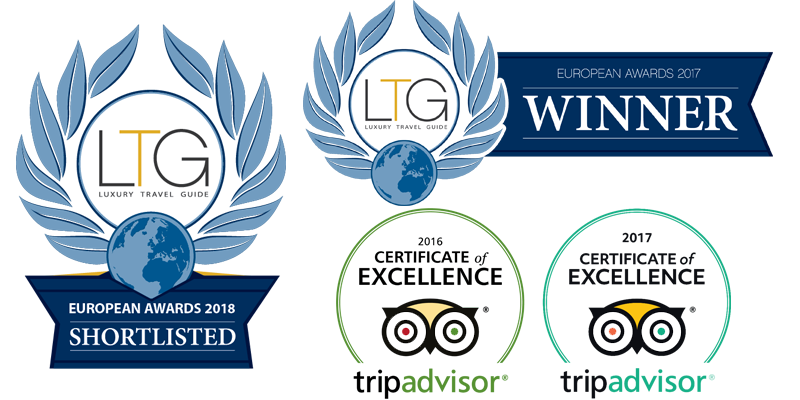 Wonderful company and a fantastic guide – May 2019
Day tour of Sintra and Cascais
First get a wonderful company then get a fantastic guide, Magik Tours and Miguel filled the bill perfectly. My wife and I were picked up at our hotel, a little earlier than expected, but that was fine and turned out well. Miguel obviously knows his stuff. The Mercedes minibus was very clean and gave us a comfortable ride with easy views out. Miguel was informative, helpful and very entertaining. After Sintra we went round the village on foot and were taken to a Port tasting, very nice. Then lunch was arranged at a fish restaurant on the way to the coast. I can only say that my wife and I found the whole meal a sublime experience. We must thank Miguel again.
We then went to the farthest point west on the continental land mass. Very interesting, then on to Cascais, A very interesting coastal village forced fo grow and change it's character, not totally, but change is visible.
After this we were driven back to our hotel. A really good day, do it if you can, you won't regret it.
May 2019 on Tripadvisor


Wonderful company and a fantastic guide – May 2019
Rated
5
/5 based on
550
reviews
Denis C
USA – May 2019
Beautiful Lisbon – November 2018
Beautiful Lisbon
We booked a private day tour with Sintra Magic Tours fro the day we got of the Windstar in Lisbon. This was ore second private trip with them.This was ore 3rd. time in Lisbon and we had certain things we wanted to see.Miguel met us at our hotel about 930 am and we returned about 830 pm.He had a list of what we wanted to see and we did it all.He was fabulous, explained the layout of the city which then made it much easier to understand, and especially on our own for the next few days.He took us to a local place for lunch which we would have never found on our own and it was great. We could not thank him enough, he was knowledgeable about everything.This is the way to see a city. The tour company was awesome as well, whatever we wanted was what we did.
Rodina K
Canada – November 2018
November 2018 on Tripadvisor


Beautiful Lisbon – November 2017
Rated
5
/5 based on
550
reviews
Rodina K
Canada – November 2017
Great tour with Miguel – November 2018
Great tour with Miguel – November 2018
This was the best tour we took while in Europe. Miguel was an awesome guide and we thoroughly enjoyed our day. We were expecting a 3 hour day and we went several more. We were able to bypass lines and he made the most of our day in Lisbon. I would definitely recommend Miguel and Sintra Magik to anyone. Thank you Miguel for a great day.
JAY T
Houston, Texas – November 2018
November 2017 on Tripadvisor


Great tour with Miguel – November 2018
Rated
5
/5 based on
550
reviews
JAY T
Houston, Texas – November 2018
Tremendous Guides, memorable stay – May 2017
Highlights of Lisbon/ Sintra Wine Tasting
We just had a day and half to experience Lisbon and Sintra as a family with our adult children. Gonzalo and Andy were tremendous guides who allowed us to see and do more than we ever could have experienced on our own or with a large, unpersonalized tour company. They met us at the airport and truly made everything easy and seamless for us. We had toured Barcelona just days earlier with a larger tour operator and Sintra Magik was a superior experience because of their personalized service and expert knowledge of the history, politics, and culture of Portugal. They both spoke perfect English, and were delightful companions to our introduction to Portugal.
One of the highlights of the trip was experiencing the amazing foods and wines of Portugal. This is where the tour really excelled. We had a private tour of a local winery. The fourth-generation owner was simply delightful, sharing his knowledge of local wines and regions. At another location, we has a private tasting of local port, cheeses and meats complete with the history. We also enjoyed a meal at a local restaurant that was off the tourist path and which served fresh fish that had been caught that morning. The fish, the wine, the fresh vegetables, the Portuguese desserts…unforgettable!
If you want to experience Portuguese history, food and culture in a personalized, first class way, I highly recommend Sintra Magik Tours. They made our brief stay in Portugal relaxed and memorable.
May 2017 on Tripadvisor


Tremendous Guides, memorable stay – May 2017
Rated
5
/5 based on
550
reviews
Liz71
California, USA
One of the most enjoyable vacations I have been on – May 2019
Gonzalo and Andy were wonderful and knowledgeable guides
My family and I had an amazing experience with Gonzalo and Andy in Lisbon, Sintra, and Pena Palace. I was extremely impressed with their knowledge of Portuguese history, and the subtleties I would have missed had we toured by ourselves. They have deep connections with the locals, which gave us the opportunity to experience things that would have been missed by typical tourists. Sintra Majik made Portugal one of the most enjoyable vacations I have been on; I'd highly recommend to those traveling in groups.
May 2019 on Tripadvisor


One of the most enjoyable vacations I have been on – May 2019
Rated
5
/5 based on
550
reviews
dmhulme1
New York, USA – May 2019
Lisbon Half-Day Private Tour + Private Helicopter Flight Over Lisbon
Rated
5
/5 based on
177
reviews
.