Special Private Tour and Transfer Services – March/April 2017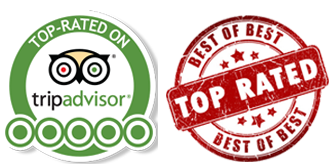 Special Private Tour and Transfer Services
30, 31 March and 01 April 2017
Lisbon to Fatima and return
---
[nggallery id=22]
---
Highlights:
This is a personalized, tailored service for 30, 31 March and 01 April 2017, for a special transfer service from Lisbon Airport to Fatima on 30 March, full-day private tour of Fatima on March 31 (7h approx), and on 01 April transfer to Lisbon airport from Fatima hotel, including full-day tour of Lisbon. We will cover the major sights of Fatima on March 31st, including the Sanctuary, the Chapel of The Apparitions, the Basilica and also the litte children's houses, including also free time for mass. On 01 April, you will visit the major highlights of Lisbon, including the Lisbon Cathedral, St. Antonio Church, Jeronimo's Monastery Church ans much more, with drop-off at 5h30PM at the Lisbon Airport, including any other major/relevant sights in the city. End of services.
This is a special private tour and Transfer Service – Includes Transportation, and English Speaking Private Guide.
TO BOOK THIS TRANSFER/TOUR, PLEASE CLICK "BOOK NOW" BUTTON ABOVE
---
Fantastic two days in Portugal with Sintra Magik
We had the perfect time with Sintra Magik last month. The village is amazing, and the guides really true born locals.
We had a wonderful day, specially the lunch at a local/typical portuguese restaurant that will never forget. The castles and the palaces are just like a fairy tale….
Already missing Sintra…….
The BEST Private Tour EVER!
We had the best private tour ever, with Pedro and Gonzalo!
Always on time, clean and comfortable van, knowledgeable and funny… just the perfect day!
We recommend Sintra Magik Private Tours to anyone visiting Portugal.
the best in 7 days
We had 7 days in Portugal (3 at Lisbon) and decided to go for one day at Sintra. We've heard something about Sintra but never imagined such a place in Europe….
Found up Sintra Private Tours and booked immediately with them (fast email support, accurate and reliable).
The tour was just perfect: the guide was great (just as described, a local from Sintra), knowledgeble and very informative, english-fluent, helpful, and took us to the most important monuments, skipping the queues and the tourist traps.
I'm recommending Sintra Private Tours to all my friends travelling to Portugal. Thank you for all support.
Fantastic day
Had an excellent day trip around Sintra, with guided visits to Pena Palace, Moorish Castle and Regaleira.
Loved to see also Cabo da Roca, Europe westernmost point, just stunning.
The place they recommended for lunch was awesome (a local spot, cheap and great food).
The guide was great, english-fluent, and can only recommend sintra private tours to anyone travelling to Portugal and wanting visit this wonderful place.
Excellent Sintra Tour
Excellent Sintra Tour!
The guide was very knowledgeable and enthusiastic, and a local from Sintra.
The car was clean and confortable and pick-up on scheduled time.
The tour started from Lisbon hotel towards Sintra village, with visits included to old palaces and castles. Have learnt a lot about history and culture and would repeat again tomorrow! A GREAT DAY!
.