5 Days in Portugal – Lisbon, Porto, Coimbra, Tomar, Aveiro, Nazare, Obidos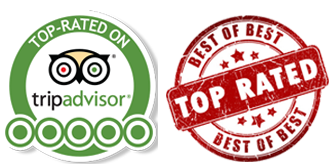 Special Private Tour Service
– 5 Days in Portugal
7 Major Historical Places in 5 days
Lisbon, Porto, Coimbra, Tomar, Aveiro, Nazare, Obidos
Private Tour Guide and Transportation

---
---
Highlights:
This is a special private tour service for duration 5 days total, covering some of the major places in Portugal, for customers with limited time. We visit the highlights of Lisbon, Tomar, Coimbra, Porto, Aveiro, Nazare and Obidos, visiting the major sights on each location, with the help and assistance of our private guide during all trip. Pick-up and drop-off included on all days from/to the customer hotel.

This is a special private tour service, Includes Transportation, and English Speaking Private Guide.
TO BOOK THIS TOUR, PLEASE CLICK "BOOK NOW" BUTTON ABOVE


---
Wonderful company and a fantastic guide – May 2019
Day tour of Sintra and Cascais
First get a wonderful company then get a fantastic guide, Magik Tours and Miguel filled the bill perfectly. My wife and I were picked up at our hotel, a little earlier than expected, but that was fine and turned out well. Miguel obviously knows his stuff. The Mercedes minibus was very clean and gave us a comfortable ride with easy views out. Miguel was informative, helpful and very entertaining. After Sintra we went round the village on foot and were taken to a Port tasting, very nice. Then lunch was arranged at a fish restaurant on the way to the coast. I can only say that my wife and I found the whole meal a sublime experience. We must thank Miguel again.
We then went to the farthest point west on the continental land mass. Very interesting, then on to Cascais, A very interesting coastal village forced fo grow and change it's character, not totally, but change is visible.
After this we were driven back to our hotel. A really good day, do it if you can, you won't regret it.
May 2019 on Tripadvisor


Wonderful company and a fantastic guide – May 2019
Rated
5
/5 based on
550
reviews
Denis C
USA – May 2019
Best tour guide we ever had – May 2017
Private tour to Fatima
On May 28 , 2017 four of us from RSSC -Explorer cruise took the private Fatima tour with driver/guide par excellence Mr Diogo Costa. It was a wonderful , moving religious experience. Mr. Diogo Costa is the best tour guide we ever had in all our years of travelling worldwide . He is efficient, considerate, speaking fluent English and catering to every need of his clients. He had indeed enabled us to enjoy our trip to Fatima ,a highlight of our vacation. To make it short, Diogo is incredible beyond words! Recommend to all without reservation! Obligato.
May 2017 on Tripadvisor


The best tour guide we ever had – May 2017
Rated
5
/5 based on
550
reviews
Mario Chui
Toronto, Canada
Incredible Tour Guide – May 2017
We booked a tour of Sintra, Pena Palace and the Golden Triangle through Sintra Magik. They were very accommodating of our scheduling needs. Diogo Costa was our private tour guide, and we found him to be awesome! He arrived at our hotel promptly at the scheduled time and had bottled water in his car for us through the day. He is a native of the Sintra area and intimately knowledgable of the entire area. Diogo has a very relaxed, congenial manner which made it easy and comfortable to spend the day with him. The pace of the trip was perfect and our guide was always considerate about having us see and do what we wanted. Diogo also arranged for us to have lunch at a wonderful place in Sintra. He called ahead so that the food would be ready and therefore optimize our sightseeing time. While he is Portuguese, his English language skills are impeccable. I would give Diogo Costa and Sintra Magik Tours my highest recommendation if you're looking for a private tour.
May 2017 on Tripadvisor


Incredible Tour Guide – May 2017
Rated
5
/5 based on
550
reviews
m2s2wilson
Oregon, USA – May 2017
Extremely knowledgeable and informative – June 2019
First visit to Portugal
My wife and I took a 3 week cross Atlantic cruise, ending in Lisbon. We were picked up at the pier by Pedro and Diogo at 8:45a. They loaded our luggage, and we spent the next 9 hours touring Sintra castle, stopping in town for a 40 minute private Port wine tasting, then to a fishing village for the best meal of the trip, whole Sea Bass. Pedro seemed to be friends with everyone, called ahead to have them start the cooking, and treated us like long lost friends. Both guides were extremely knowledgeable and informative, and knew how to get in and out of crowds, especially given it was May Day. We cannot recommend Sintra Magik tours and our guides.
John W, USA
June 2019 on Tripadvisor


Extremely knowledgeable and informative – June 2019
Rated
5
/5 based on
550
reviews
John W
USA – June 2019
Outstanding Full Day Tour of Lisbon – November 2018
Outstanding Full Day Tour of Lisbon – November 2018
My wife and I have one word to describe our day-long walking and driving tour through Lisbon: FANTASTIC. Miguel was right on time, and he worked hard throughout the course of the long day to make this a special experience. We did not feel like he was "on the clock" but rather it felt like a friend was showing us around a city that he loves. Miguel provided us with a thoughtful and thorough tour of Lisbon. We felt like we came away with a much, much better understanding of Portugal, and the history of the people, country, religion, arts, and architecture — all while getting a good sense of the geography and beauty of Lisbon. Miguel was tireless in bringing us all around the city and made our day with him one of exploration and learning. We ended up spending 4 more days in Lisbon after our tour, and we constantly remarked to each other about how much we had seen with Miguel and learned from him about Lisbon and about Portuguese culture and history. He was good-spirited throughout the day, and was open to sharing his own experiences and to shifting what we were doing that day based on ongoing discussions and learning more about our interests. He gave us with a number of other great recommendations that we followed up on afterwards.
We would not hesitate to recommend Miguel to anyone visiting your City. Thank you for making the arrangements for Miguel to assist us.
TravelingMainer56
Maine, USA – November 2018
November 2018 on Tripadvisor


Outstanding Full Day Tour of Lisbon – November 2018
Rated
5
/5 based on
678
reviews
TravelingMainer56
Maine, USA – November 2018
.