Sintra Private Tours
–
ALL TOURS BELOW CAN START IN LISBON, SINTRA or CASCAIS
ALL TOURS INCLUDE TRANSPORTATION AND PRIVATE GUIDE
(except when mentioned without transportation)
–
–
Golden Triangle Private Tour (Sintra, Cabo da Roca, and Cascais)
Duration Recommended: Full-Day (Approx 8h, from 9AM to 5PM)
Tour Reference: #PT1

Only 30 min from Lisbon, this is our bestseller private tour to discover why Sintra is one of the most romantic places in the World, famous for it's Royal Palaces and Castles, and considered Unesco World Heritage since 1995. Including also a visit to Cascais, old fisherman village, passing Cabo da Roca, once called "The End of the World". The most amazing castles and palaces in the country are here around this area, so close to Lisbon, on our daily private tours, with the experience of our private guides.

-> Private Tours Operating Everyday from Lisbon, Sintra or Cascais
-> Price: 190EUR P.P. – Group Discounts Available
-> Includes Private Guide and Transportation
-> Reservation recommended in advance
-> Top Awarded on Tripadvisor (Every Year From 2012 to 2021)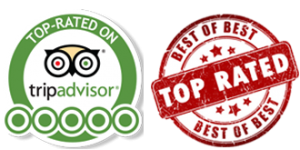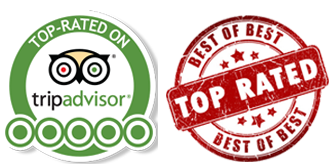 –
Mystic Sintra – Palaces and Castles – The Full-Day Tour in Sintra
Duration Recommended: Full-Day (Approx 8h, from 9AM to 5PM)
Tour Reference: #PT3

Only short distance from Lisbon (30min), this is the best tour to explore Sintra, for guests who like history and nature, and visit the best highlights of Sintra, including the Pena National Palace, Capuchos Cork Convent and Gardens, Cabo da Roca, the European Westernmost Point, and much more, with our private guide. Learn why Sintra became under UNESCO since 1995 and why it was the center of romantic architecture in Europe! The most amazing castles and palaces in the country are here in Sintra.

-> Private Tours Operating Everyday from Lisbon, Sintra or Cascais
-> Price: 190EUR P.P. – Group Discounts Available
-> Includes Private Guide and Transportation
-> Reservation recommended in advance
-> Top Awarded on Tripadvisor (Every Year From 2012 to 2021)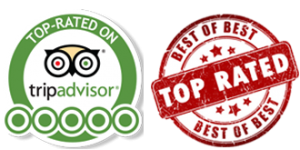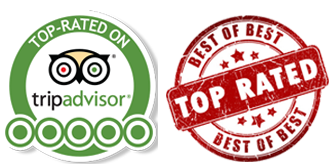 –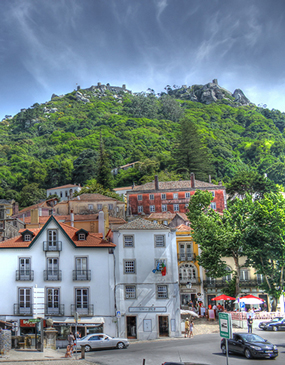 Sintra Half-Day Private Tour with Private Guide
Duration Recommended: Half-Day (Approx 3h/4h duration, from 8h30AM to 1PM)
Tour Reference: #PT201

This is the recommended tour for guests with limited time, who wish to have a short highlight of Sintra and Pena National Palace in half-day only (3h/4h). It's great for customers that cannot spend the full-day, providing a breaf/basic introduction to the village in just few hours. On this half-day private tour (3h), you will see some of top highlights of Sintra, including Pena National Palace and the old Medieval Village of Sintra. If wish to spend more than 3h/4h, please choose our Full-Day Private Tour instead.

-> Private Tours Operating Everyday from Lisbon, Sintra or Cascais
-> Price: 175EUR P.P. – Group Discounts Available
-> Includes Private Guide and Transportation
-> Reservation recommended in advance
-> Top Awarded on Tripadvisor (Every Year From 2012 to 2021)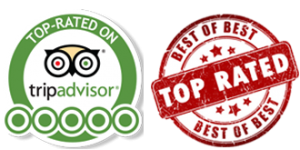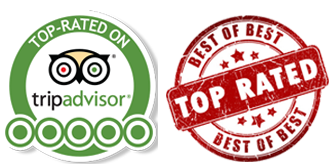 –
Sintra + Obidos Medieval Villages Private Tour
Two Medieval Villages in One Day – With Private Guide and Transportation
Duration Recommended: Full-Day (Approx 8h, from 9AM to 5PM)
Tour Reference: #PT17

This is the best combination to visit the two most famous medieval towns in Portugal, in one single day, from Lisbon. In the morning, visit Sintra, Unesco Heritage, and located only 30min away, famous for its beatiful medieval castles, historical palaces and old mansions, including the Pena National Palace. In the afternoon, head to Obidos, 1h from Sintra, and visit the old, ancient, medieval town and castle village, place of Kings and Queens for over 800 years of history, with the help and assistance of our personal private guide.

-> Private Tours Operating Everyday from Lisbon, Sintra or Cascais
-> Price: 190EUR P.P. – Group Discounts Available
-> Reservation recommended in advance
-> Top Awarded on Tripadvisor (Every Year From 2012 to 2021)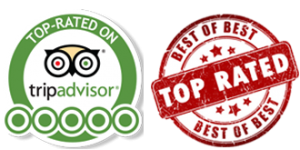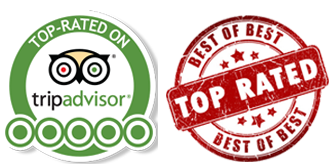 –
Sintra and Mafra – Royal Palace of Pena and Mafra National Palace
Two Royal Palaces in One Day – With Private Guide and Transportation
Duration Recommended: Full-Day (Approx 8h, from 9AM to 5PM)
Tour Reference: #PT55

Only 30min distance from Lisbon, this tour will cover Sintra, and a visit to Pena National Palace, former Royal Palace of Portugal, followed by Mafra National Palace and Convent, also former Royal Palace of the Portuguese Kings, considered among the two most important Royal Palaces of Portugal, finishing with optional stop at Ericeira. This is a special combination for guests who wish to maximize their time and visit two Royal Palaces in one single day.

-> Private Tours Operating Everyday from Lisbon, Sintra or Cascais
-> Price: 190EUR P.P. – Group Discounts Available
-> Reservation recommended in advance
-> Top Awarded on Tripadvisor (Every Year From 2012 to 2021)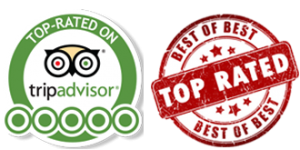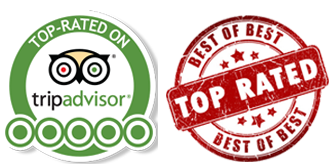 –
Lisbon + Sintra Highlights Private Day Tour
Duration Recommended: Full-Day (Approx 8h, from 9AM to 5PM)
Tour Reference: #PT8

This is a great option for guests with very limited time in Lisbon, that wish to combine Lisbon and Sintra, in one day single day, covering it's top highlights. Although difficult to cover everything in such short time, we will get the best from both places in one day, passing by the most important attractions, while traveling along the history and culture of our people, with the help of our experienced private tour guide, such as Pena National Palace, Belem, and Downtown Lisbon.

-> Private Tours Operating Everyday from Lisbon, Sintra or Cascais
-> Price: 190EUR P.P. – Group Discounts Available
-> Includes Private Guide and Transportation
-> Reservation recommended in advance
-> Top Awarded on Tripadvisor (Every Year From 2012 to 2021)
–
Sintra Private Full-Day Tour + Wine Cellar Tasting
Highlights of Sintra and Wine Tasting
Duration Recommended: Full-Day (Approx 8h, from 9AM to 5PM)
Tour Reference: #PT21

For wine lovers, we have prepared this special tour. Combining what Sintra has best to offer, we will include a visit to some of the major highlights of this amazing place, including a guided visit to Pena National Palace and the old medieval village. In the afternoon, we will visit a local wine cellar, with 200 years, where you will sample some of the best wines of the region, on a very exclusive visit.

-> Private Tours Operating Everyday from Lisbon, Sintra or Cascais
-> Price: 225EUR P.P. – Group Discounts Available
-> Includes Private Guide and Transportation
-> Reservation recommended in advance
-> Top Awarded on Tripadvisor (Every Year From 2012 to 2021)
–
Another excellent tour with Diogo!
Our first tour with Diogo was in September of 2015. He was the best guide ever and he still is! Nora and friends
Leonora S
on Tripadvisor


Another excellent tour with Diogo!
Rated
5
/5 based on
550
reviews
Leonora S
Valley Cottage, USA
Outstanding Full Day Tour of Lisbon – January 2021
Outstanding Full Day Tour of Lisbon – January 2020
My wife and I have one word to describe our day-long walking and driving tour through Lisbon: FANTASTIC. Miguel was right on time, and he worked hard throughout the course of the long day to make this a special experience. We did not feel like he was "on the clock" but rather it felt like a friend was showing us around a city that he loves. Miguel provided us with a thoughtful and thorough tour of Lisbon. We felt like we came away with a much, much better understanding of Portugal, and the history of the people, country, religion, arts, and architecture — all while getting a good sense of the geography and beauty of Lisbon. Miguel was tireless in bringing us all around the city and made our day with him one of exploration and learning. We ended up spending 4 more days in Lisbon after our tour, and we constantly remarked to each other about how much we had seen with Miguel and learned from him about Lisbon and about Portuguese culture and history. He was good-spirited throughout the day, and was open to sharing his own experiences and to shifting what we were doing that day based on ongoing discussions and learning more about our interests. He gave us with a number of other great recommendations that we followed up on afterwards.
We would not hesitate to recommend Miguel to anyone visiting your City. Thank you for making the arrangements for Miguel to assist us.
TravelingMainer56
Maine, USA – January 2021
on Tripadvisor


Outstanding Full Day Tour of Lisbon – January 2020
Rated
5
/5 based on
678
reviews
TravelingMainer56
Maine, USA – January 2021
Best part of the trip – October
Best part of the trip
Review of: Private Tour: Sintra, Cabo da Roca and Cascais Day Trip from Lisbon
We booked a private tour to Sintra, Cabo da Roca, and Cascais with Sintra Magik and it was one of the best days of our trip! We could not have asked for a better tour guide than Miguel. He was so knowledgeable and friendly, and he continuously went out of his way to make sure we were enjoying ourselves and ensuring we experienced the best of Portugal. It certainly seemed like Miguel went above and beyond to make us feel comfortable in Lisbon and in Portugal and we are extremely grateful that Miguel was our tour guide. He always provided us with options for how we could spend our time so the private tours felt very customized to our preferences. Our group joked that having Miguel as our tour guide felt like just hanging out with a friend – he is a great host!
We enjoyed our private tour to Sintra and Cascais with Miguel so much that we immediately booked a second private tour with Miguel for later that week to Evora and Monsaraz. Both the Sintra tour and Monsaraz were fantastic and I'd highly recommend them. Well worth it to splurge on the private tours!
Overall we had a great time with Miguel and got to see many beautiful parts of Portugal with so many different experiences which we would have otherwise missed if not for Sintra Magik.
jc260601
Chicago, USA – October
on Tripadvisor


Best part of the trip – October
Rated
5
/5 based on
678
reviews
jc260601
Chicago, USA – October
A Lifetime of Memories – December
A Lifetime of Memories – December 2017
Our two days with Miguel were the highlights of our recent Iberian vacation. We were quickly won over by his charm and encyclopedic knowledge of the history, culture, and lore of Portugal. He tailored the tours to our own interests, and we can't wait to come back: a special country and a special person.
Linda W
USA – December
on Tripadvisor


A Lifetime of Memories – December
Rated
5
/5 based on
678
reviews
Linda W
USA – December
Perfect day to go to Sintra – June
Perfect day to go to Sintra
Review of: Private Tour: Sintra, Cabo da Roca and Cascais Day Trip from Lisbon
Our party of 6 was picked up promptly at our hotel and whisked to Sintra while Rui/Roy provided an interesting historical context. As the Palace is very jammed with eager tourists, Rui did a great job in pulling us aside to continue with our history lesson so we didn't feel like we were part of the great throng. He also created some lovely photo ops. The rest of the day — going to lunch, Cabo da Roca and Cascais for icecream was perfect as was the drive back to town along the coast. Rui was engaging and charming. It was a perfect day to go to Sintra. Thank you, Rui.
Maude M
Los Angeles, USA – June
on Tripadvisor


Perfect day to go to Sintra – June
Rated
5
/5 based on
678
reviews
Maude M
Los Angeles, USA – June
Sintra Private Tours from Lisbon
Rated
5
/5 based on
501
reviews