Sintra Private Tours
–
ALL TOURS BELOW CAN START IN LISBON, SINTRA or CASCAIS
ALL TOURS INCLUDE TRANSPORTATION AND PRIVATE GUIDE
(except when mentioned without transportation)
–
–
Golden Triangle Private Tour (Sintra, Cabo da Roca, and Cascais)
Duration Recommended: Full-Day (Approx 8h, from 9AM to 5PM)
Tour Reference: #PT1

Only 30 min from Lisbon, this is our bestseller private tour to discover why Sintra is one of the most romantic places in the World, famous for it's Royal Palaces and Castles, and considered Unesco World Heritage since 1995. Including also a visit to Cascais, old fisherman village, passing Cabo da Roca, once called "The End of the World". The most amazing castles and palaces in the country are here around this area, so close to Lisbon, on our daily private tours, with the experience of our private guides.

-> Private Tours Operating Everyday from Lisbon, Sintra or Cascais
-> Price: 190EUR P.P. – Group Discounts Available
-> Includes Private Guide and Transportation
-> Reservation recommended in advance
-> Top Awarded on Tripadvisor (Every Year From 2012 to 2021)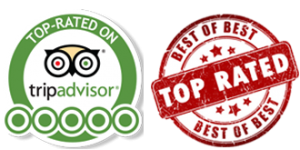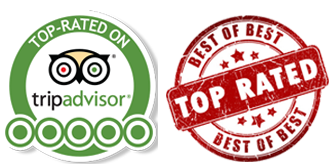 –
Mystic Sintra – Palaces and Castles – The Full-Day Tour in Sintra
Duration Recommended: Full-Day (Approx 8h, from 9AM to 5PM)
Tour Reference: #PT3

Only short distance from Lisbon (30min), this is the best tour to explore Sintra, for guests who like history and nature, and visit the best highlights of Sintra, including the Pena National Palace, Capuchos Cork Convent and Gardens, Cabo da Roca, the European Westernmost Point, and much more, with our private guide. Learn why Sintra became under UNESCO since 1995 and why it was the center of romantic architecture in Europe! The most amazing castles and palaces in the country are here in Sintra.

-> Private Tours Operating Everyday from Lisbon, Sintra or Cascais
-> Price: 190EUR P.P. – Group Discounts Available
-> Includes Private Guide and Transportation
-> Reservation recommended in advance
-> Top Awarded on Tripadvisor (Every Year From 2012 to 2021)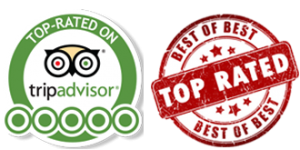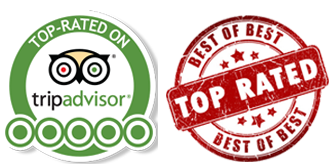 –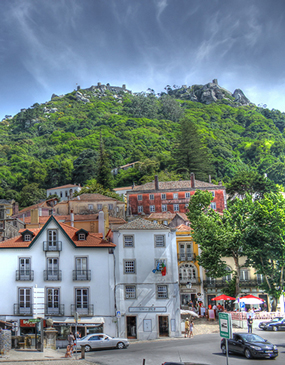 Sintra Half-Day Private Tour with Private Guide
Duration Recommended: Half-Day (Approx 3h/4h duration, from 8h30AM to 1PM)
Tour Reference: #PT201

This is the recommended tour for guests with limited time, who wish to have a short highlight of Sintra and Pena National Palace in half-day only (3h/4h). It's great for customers that cannot spend the full-day, providing a breaf/basic introduction to the village in just few hours. On this half-day private tour (3h), you will see some of top highlights of Sintra, including Pena National Palace and the old Medieval Village of Sintra. If wish to spend more than 3h/4h, please choose our Full-Day Private Tour instead.

-> Private Tours Operating Everyday from Lisbon, Sintra or Cascais
-> Price: 175EUR P.P. – Group Discounts Available
-> Includes Private Guide and Transportation
-> Reservation recommended in advance
-> Top Awarded on Tripadvisor (Every Year From 2012 to 2021)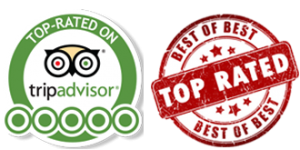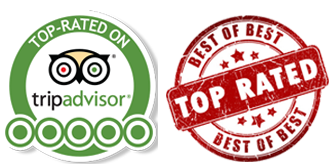 –
Sintra + Obidos Medieval Villages Private Tour
Two Medieval Villages in One Day – With Private Guide and Transportation
Duration Recommended: Full-Day (Approx 8h, from 9AM to 5PM)
Tour Reference: #PT17

This is the best combination to visit the two most famous medieval towns in Portugal, in one single day, from Lisbon. In the morning, visit Sintra, Unesco Heritage, and located only 30min away, famous for its beatiful medieval castles, historical palaces and old mansions, including the Pena National Palace. In the afternoon, head to Obidos, 1h from Sintra, and visit the old, ancient, medieval town and castle village, place of Kings and Queens for over 800 years of history, with the help and assistance of our personal private guide.

-> Private Tours Operating Everyday from Lisbon, Sintra or Cascais
-> Price: 190EUR P.P. – Group Discounts Available
-> Reservation recommended in advance
-> Top Awarded on Tripadvisor (Every Year From 2012 to 2021)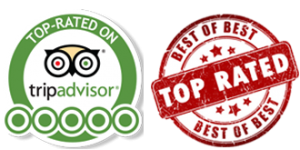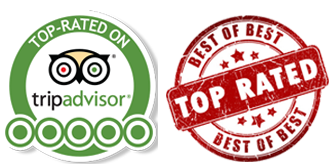 –
Sintra and Mafra – Royal Palace of Pena and Mafra National Palace
Two Royal Palaces in One Day – With Private Guide and Transportation
Duration Recommended: Full-Day (Approx 8h, from 9AM to 5PM)
Tour Reference: #PT55

Only 30min distance from Lisbon, this tour will cover Sintra, and a visit to Pena National Palace, former Royal Palace of Portugal, followed by Mafra National Palace and Convent, also former Royal Palace of the Portuguese Kings, considered among the two most important Royal Palaces of Portugal, finishing with optional stop at Ericeira. This is a special combination for guests who wish to maximize their time and visit two Royal Palaces in one single day.

-> Private Tours Operating Everyday from Lisbon, Sintra or Cascais
-> Price: 190EUR P.P. – Group Discounts Available
-> Reservation recommended in advance
-> Top Awarded on Tripadvisor (Every Year From 2012 to 2021)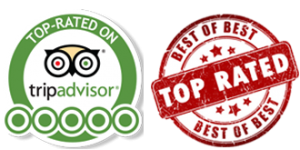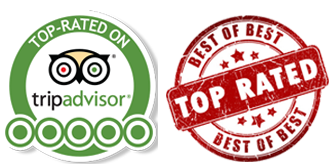 –
Lisbon + Sintra Highlights Private Day Tour
Duration Recommended: Full-Day (Approx 8h, from 9AM to 5PM)
Tour Reference: #PT8

This is a great option for guests with very limited time in Lisbon, that wish to combine Lisbon and Sintra, in one day single day, covering it's top highlights. Although difficult to cover everything in such short time, we will get the best from both places in one day, passing by the most important attractions, while traveling along the history and culture of our people, with the help of our experienced private tour guide, such as Pena National Palace, Belem, and Downtown Lisbon.

-> Private Tours Operating Everyday from Lisbon, Sintra or Cascais
-> Price: 190EUR P.P. – Group Discounts Available
-> Includes Private Guide and Transportation
-> Reservation recommended in advance
-> Top Awarded on Tripadvisor (Every Year From 2012 to 2021)
–
Sintra Private Full-Day Tour + Wine Cellar Tasting
Highlights of Sintra and Wine Tasting
Duration Recommended: Full-Day (Approx 8h, from 9AM to 5PM)
Tour Reference: #PT21

For wine lovers, we have prepared this special tour. Combining what Sintra has best to offer, we will include a visit to some of the major highlights of this amazing place, including a guided visit to Pena National Palace and the old medieval village. In the afternoon, we will visit a local wine cellar, with 200 years, where you will sample some of the best wines of the region, on a very exclusive visit.

-> Private Tours Operating Everyday from Lisbon, Sintra or Cascais
-> Price: 225EUR P.P. – Group Discounts Available
-> Includes Private Guide and Transportation
-> Reservation recommended in advance
-> Top Awarded on Tripadvisor (Every Year From 2012 to 2021)
–
Highly Recommend Sintra Magik Service – May 2021
Highly Recommend Sintra Magik Service
We booked a private guided tour to Fatima with Sintra Magik and were very satisfied with the experience. Diogo is an excellent guide who is capable of answering questions in-depth, as well as being a pleasant companion. The vehicle was new and spacious.
After a morning in Fatima, the tour included lunch on the coast in Nazare, where he took us to a great local restaurant where we were the only non-Portuguese customers – simply superb! We concluded with a walking tour of Obidos.
What particularly impressive was that Diogo gave us excellent recommendations for other excursions we were subsequently taking on our own.
SheriffSantiago
Santiago – May 2021
May 2021 on Tripadvisor


Highly Recommend Sintra Magik Service – May 2019
Rated
5
/5 based on
550
reviews
SheriffSantiago
Santiago – May 2021
The best money we ever spent – May
Loved Pena Palace !!
On May 10, while in Portugal for my son's wedding, me my brother and sister in law went on a tour of Lisbon and Sintra with Miguel. It was the best money we ever spent. Miguel was so knowledgable, friendly and easy going. We had a wonderful unforgettable day! I booked the tour at home in NY based on the fantastic reviews. Susan Lynch
on Tripadvisor


The best money we ever spent – May
Rated
5
/5 based on
550
reviews
Susan Lynch
USA – May
Full day of fun! – November
Full day of fun!
Fantastic tour and wonderful tour guide! Roy was very knowledgeable about Pena Castle and chose a great restaurant for lunch!
Anyone visiting Portugal should use this tour service!
Gerri0420
Connecticut, USA – November
on Tripadvisor


Full day of fun! – November
Rated
5
/5 based on
678
reviews
Gerri0420 Connecticut, USA – November
Gerri0420 Connecticut, USA – November
Pedro was first class
Lisbon, Fatima, Sintra, Cabo de Roca, Cascais
Pedro was AMAZING!!!
Arriving in Lisbon from Boston, Pedro was there to greet us at the airport at 9am in his brand new Mercedes van. That day and the next, my 3 friends and I had nothing to worry about. Pedro was first class and gave us tours that exceeded the wow factor. From the airport we went up to Fatima. Not only does he give us the whole tour of the basilica and the factory to get rosaries, he brings us back to find a priest to bless them. Even sends us pictures of the Pope who arrived a few days later. After Fatima, he took us down to Lisbon. Pedro knows his history, as he should, he did teach it at the university. He also knows when 4 ladies are ready for sweets and takes us to the right spot for pastries & port!
After an entire day he brought us to our hotel and greeted us again the next morning at 9am. Off to Sintra and Cascais. Had a tour of the amazing Pena Palace up top the mountains with amazing views. Strolled the town, took in a delicious port tasting and learned all about cork and did some pretty cool shopping. Cork bags are beautiful! Wined and dined at a great fishing village restaurant and had an amazing personalized lunch of the best sea bass. Took in breath taking views at the furthest western point of Europe at Cabo de Roca and continued to tour the quaint town of Cascais before he brought us back into Lisbon for a little bit more.
We became good friends with Pedro. He was a wealth of information with a fun and genuine personality. Definitely hit the wow factor touring with Pedro for 2 days.
on Tripadvisor


Pedro was first class
Rated
5
/5 based on
550
reviews
duxbury5302
Boston, USA
This is the Only Way to Tour Portugal
This is the Only Way to Tour Portugal
Review of: Private Tour: Sintra, Cabo da Roca and Cascais Day Trip from Lisbon
Neighbors highly recommended the private Golden Triangle Tour once we arrived in Lisbon. We booked immediately. The tour was everything it states and more.
Sintra, Cabo de Roca and Cascais were beautiful and amazing but we must say that the top-notch service was the very best !
Andy was prompt, knowledgable , interesting, fun , an excellent driver and tour guide. We loved his great amounts of knowledge and his interest in learning and sharing yet more. His enthusiasm was contagious so we too wanted to learn more.
Sentra's private tour afforded us a "skip-the'line" style as Andy navigated us around larger tour groups.
Our day was one we shall never forget.
Thank you to Andy, Sintra Magik tours and our neighbors who referred us.
We highly recommend this tour as we know you will love it too.
The Hannan's
Pasadena, California
on Tripadvisor


This is the Only Way to Tour Portugal
Rated
5
/5 based on
678
reviews
The Hannan's
Pasadena, CAA
Sintra Private Tours from Lisbon
Rated
5
/5 based on
501
reviews