BEST of Lisbon Tour For Families with Children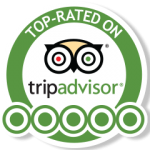 BEST of Lisbon Tour For Families with Children
Including Lisbon Oceanarium/Aquarium (morning)
Considered Best Aquarium in the world (2018)
Optional visit to the Zoo (Afternoon)



Private Guided Tour (English Speaking) + Transportation
Private Tour Price: 190EUR Per Person (Group Discounts Available from 15% to 30%)
This tour can start from Lisbon, Sintra or Cascais
Duration Flexible (up to 7h)
Questions? Please call our expert: 1-800-701-1456
---
Featured on Tripadvisor, Mashable, Lisbon Guide, and Lonelyplanet
"RECOMMENDED FOR ADULTS AND KIDS" – "MUST DO IN 2019"
Booked 7 times last week
---
Highlights:

icon-checkmark Private Tour Service: Only For You and your family
icon-checkmark RECOMMENDED FOR YOUR FIRST DAY IN LISBON
icon-checkmark Suitable for all children and adults
icon-checkmark Lisbon Oceanarium (morning period)
icon-checkmark Lisbon Zoo (afternoon period – optional)
icon-checkmark Afternoon period can be used for historical visits (Belem/Downtown)
icon-checkmark English Speaking Guide + Private Transportation
icon-checkmark Pickup/Drop-off at your front-dooor Hotel or Apartment
icon-checkmark Child Seats provided complimentary (when driving)
icon-checkmark And much more, tailored/adjusted with your private guide!
icon-checkmark This tour can start from Lisbon, Sintra or Cascais
This is the considered the best tour for families with children, visiting Lisbon for the first time. We know how children get bored and impatient with historical tours of the city, so we prepared a light day, dedicated to children. In the morning period, we visit the Lisbon Oceanarium, considered one of the best in Europe, featuring 5 million liters of water and many ocean species and animals such as: Penguins, Rays, Sharks, Thousands and Thousands of Fishes, Seals, Sea Otters, and of course, corals, shells, and much more. Mostly indoor, it's suitable for any kind of weather conditions, even when raining, which is great for your kids.
After visiting the Lisbon Oceanarium in the morning, we will make a stop for you and your family to have lunch, at any desired location in the city.
In the afternoon period, we can either do some sightseeing in the city (Belem or Downtown), including the famous custard tart (Pastel de Nata or Pastel de Belem), which normally everybody loves (adults and children), or, instead, replace sightseeing in the afternoon for an optional visit to the Lisbon Zoo.
The tour duration is very flexible, to adjust your family needs. It can take up to 7h/8h, or less, 4h, 5h or 6h. Just adjust with your guide.

THIS IS A PRIVATE TOUR – Includes Transportation and Private Guide.
TO BOOK THIS TOUR, PLEASE CLICK "BOOK NOW" BUTTON BELOW
---
Incredible Tour Guide
We booked a tour of Sintra, Pena Palace and the Golden Triangle through Sintra Magik. They were very accommodating of our scheduling needs. Diogo Costa was our private tour guide, and we found him to be awesome! He arrived at our hotel promptly at the scheduled time and had bottled water in his car for us through the day. He is a native of the Sintra area and intimately knowledgable of the entire area. Diogo has a very relaxed, congenial manner which made it easy and comfortable to spend the day with him. The pace of the trip was perfect and our guide was always considerate about having us see and do what we wanted. Diogo also arranged for us to have lunch at a wonderful place in Sintra. He called ahead so that the food would be ready and therefore optimize our sightseeing time. While he is Portuguese, his English language skills are impeccable. I would give Diogo Costa and Sintra Magik Tours my highest recommendation if you're looking for a private tour.
on Tripadvisor


Incredible Tour Guide
Rated
5
/5 based on
550
reviews
m2s2wilson
Oregon, USA
Outstanding Full Day Tour of Lisbon – January 2021
Outstanding Full Day Tour of Lisbon – January 2020
My wife and I have one word to describe our day-long walking and driving tour through Lisbon: FANTASTIC. Miguel was right on time, and he worked hard throughout the course of the long day to make this a special experience. We did not feel like he was "on the clock" but rather it felt like a friend was showing us around a city that he loves. Miguel provided us with a thoughtful and thorough tour of Lisbon. We felt like we came away with a much, much better understanding of Portugal, and the history of the people, country, religion, arts, and architecture — all while getting a good sense of the geography and beauty of Lisbon. Miguel was tireless in bringing us all around the city and made our day with him one of exploration and learning. We ended up spending 4 more days in Lisbon after our tour, and we constantly remarked to each other about how much we had seen with Miguel and learned from him about Lisbon and about Portuguese culture and history. He was good-spirited throughout the day, and was open to sharing his own experiences and to shifting what we were doing that day based on ongoing discussions and learning more about our interests. He gave us with a number of other great recommendations that we followed up on afterwards.
We would not hesitate to recommend Miguel to anyone visiting your City. Thank you for making the arrangements for Miguel to assist us.
TravelingMainer56
Maine, USA – January 2021
on Tripadvisor


Outstanding Full Day Tour of Lisbon – January 2020
Rated
5
/5 based on
678
reviews
TravelingMainer56
Maine, USA – January 2021
Diogo is the best guide – April
Diogo is the best guide!
We had Diogo Vasco as our guide for three days and he was fantastic! He was so knowledgeable and fun….his English was flawless and he was able to explain things so well, enabling us to learn so much about all the sights we saw. He was also able to joke around with us so the trip was full of laughter. We have been fortunate enough to travel a lot and have had a lot of experience with tour guides…Diogo was by far the best tour guide we have ever had. Also, the communications beforehand with the company was excellent and very timely.
Ruth H – Oregon, USA
April on Tripadvisor

Diogo is the best guide – April
Rated
5
/5 based on
550
reviews
Ruth H
Oregon, USA – April
HIGHLY recommend this company
A visit to Sintra and Cascais with Pedro
I cannot say enough about this company and especially Pedro. We were picked up in a beautiful Mercedes Van and off we went. We visited Sintra and Cais Cais with a stop a the most western point in Europe. Pedro is a teacher and historian and we learned more in this 1 day than our entire trip. He took us for an authentic Portugese lunch with the locals. It was one of our best days of the trip and HIGHLY recommend this company. Very professional!!
on Tripadvisor


HIGHLY recommend this company
Rated
5
/5 based on
550
reviews
Mia F
Alpharetta, USA
Beautiful Lisbon – November
Beautiful Lisbon
We booked a private day tour with Sintra Magic Tours fro the day we got of the Windstar in Lisbon. This was ore second private trip with them.This was ore 3rd. time in Lisbon and we had certain things we wanted to see.Miguel met us at our hotel about 930 am and we returned about 830 pm.He had a list of what we wanted to see and we did it all.He was fabulous, explained the layout of the city which then made it much easier to understand, and especially on our own for the next few days.He took us to a local place for lunch which we would have never found on our own and it was great. We could not thank him enough, he was knowledgeable about everything.This is the way to see a city. The tour company was awesome as well, whatever we wanted was what we did.
Rodina K
Canada – November
on Tripadvisor


Beautiful Lisbon – November
Rated
5
/5 based on
550
reviews
Rodina K
Canada – November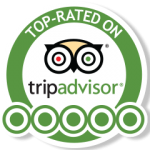 BEST of Lisbon Tour For Families with Children
Duration Flexible (approx 7h)
Including Lisbon Oceanarium/Aquarium (morning)
Considered Best Aquarium in the world (2018)
Optional visit to the Zoo (Afternoon)
BEST of Lisbon Tour For Families with Children
Rated
5
/5 based on
175
reviews
.