Evora and Monsaraz Private Tour + Wine Tasting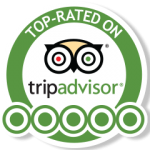 Evora and Monsaraz Private Tour + Wine Tasting
Considered one of the best wine regions in the world
With Private Driver/Guide (English Speaking)
Considered by USATODAY "The Best Wine Region In The World"

Private Tour Price: 195EUR P.P. (Group Discounts Available from 15% to 30%)
This tour can start from Lisbon, Sintra or Cascais, including Airport
Questions? Please call our expert: 1-800-701-1456
---
Featured on Tripadvisor, Mashable, Lisbon Guide, and Lonelyplanet
"Recommended for Wine and Food Lovers" – "MUST DO IN 2019"
Seen 110 times last week
Booked 12 times last week
---
Highlights:
icon-checkmark Private Tour Service: Only For You
icon-checkmark Evora – Unesco World Heritage Since 1986
icon-checkmark Evora Medieval Village (Inside the Old Castle Walls)
icon-checkmark Roman Temple of Evora
icon-checkmark Evora Cathedral
icon-checkmark Evora Bones Chapel / St Francisco Chapel
icon-checkmark Free time for lunch at typical restaurant
icon-checkmark Monsaraz Medieval Castle
icon-checkmark Wine Tasting Experience at local wine cellar
icon-checkmark And Much More, with the assistance of our Private Guide
icon-checkmark This tour can start from Lisbon, Sintra, Cascais or Evora
This is the Perfect Private Tour to visit our countryside, EVORA and MONSARAZ, just little more than 1h00m from Lisbon. USATODAY Magazine, considered this region (Alentejo) the BEST WINE REGION IN THE WORLD to visit.
During the day, we will visit Evora, one of the most historic villages in Portugal, a walled city named Unesco World Heritage Since 1986, with it's Roman Diana Temple, the famous Cathedral of Evora and the major attractions around the walls of the old Castle. We will also visit Monsaraz, nearby Alqueva, the biggest lake created by man in Europe, where we will have a stop for free time for Lunch at typical Portuguese restaurant. Monsaraz was considered in 2017 by CNN one of the Best Top 20 hilltop villages in Europe, after American National Geographic Magazine classified Monsaraz one of the 21 places in the world to be visited !
During the day, we will have opportunity to admire the beautiful landscape, to learn more about cork production and also have a chance to visit a local winery and have a wine tasting at a local wine cellar.
THIS IS A PRIVATE TOUR – Includes Transportation and Private Guide.
TO BOOK THIS TOUR, PLEASE CLICK "BOOK NOW" BUTTON BELOW
---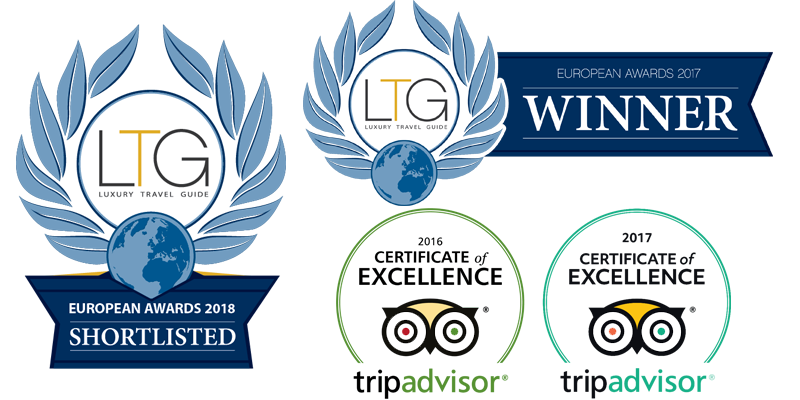 A must do day trip – October 2017
A must do day trip
Review of: Private Tour: Sintra, Cabo da Roca and Cascais Day Trip from Lisbon
Sintra Magik was recommended to me by two separate friends of mine who told me this experience was a 'do not miss.' Andy was our tour guide and he was great! Each stop was more beautiful than the last, and Andy was able to answer all our questions and was wonderful in knowing all the details. Our favorite part (and meal) of the day was the stop we made on our way to Cascais to a delicious and authentic Portuguese restaurant, recommended by Andy. We still talk about the food we were served! Overall a great day – we will definitely recommend!
Nicole P
New York, USA – October 2017
October 2017 on Tripadvisor


A must do day trip – October 2017
Rated
5
/5 based on
678
reviews
Nicole P New York, USA – October 2017
Nicole P New York, USA – October 2017
HIGHLY recommend this company – May 2017
A visit to Sintra and Cascais with Pedro
I cannot say enough about this company and especially Pedro. We were picked up in a beautiful Mercedes Van and off we went. We visited Sintra and Cais Cais with a stop a the most western point in Europe. Pedro is a teacher and historian and we learned more in this 1 day than our entire trip. He took us for an authentic Portugese lunch with the locals. It was one of our best days of the trip and HIGHLY recommend this company. Very professional!!
May 2017 on Tripadvisor


HIGHLY recommend this company – May 2017
Rated
5
/5 based on
550
reviews
Mia F
Alpharetta, USA – May 2017
Diogo is the best guide – May 2017
Diogo is the best guide!
We had Diogo Vasco as our guide for three days and he was fantastic! He was so knowledgeable and fun….his English was flawless and he was able to explain things so well, enabling us to learn so much about all the sights we saw. He was also able to joke around with us so the trip was full of laughter. We have been fortunate enough to travel a lot and have had a lot of experience with tour guides…Diogo was by far the best tour guide we have ever had. Also, the communications beforehand with the company was excellent and very timely.
Ruth H – Oregon, USA
May 2017 on Tripadvisor

Diogo is the best guide – May 2017
Rated
5
/5 based on
550
reviews
Ruth H
Oregon, USA – May 2017
Pedro was first class – May 2017
Lisbon, Fatima, Sintra, Cabo de Roca, Cascais
Pedro was AMAZING!!!
Arriving in Lisbon from Boston, Pedro was there to greet us at the airport at 9am in his brand new Mercedes van. That day and the next, my 3 friends and I had nothing to worry about. Pedro was first class and gave us tours that exceeded the wow factor. From the airport we went up to Fatima. Not only does he give us the whole tour of the basilica and the factory to get rosaries, he brings us back to find a priest to bless them. Even sends us pictures of the Pope who arrived a few days later. After Fatima, he took us down to Lisbon. Pedro knows his history, as he should, he did teach it at the university. He also knows when 4 ladies are ready for sweets and takes us to the right spot for pastries & port!
After an entire day he brought us to our hotel and greeted us again the next morning at 9am. Off to Sintra and Cascais. Had a tour of the amazing Pena Palace up top the mountains with amazing views. Strolled the town, took in a delicious port tasting and learned all about cork and did some pretty cool shopping. Cork bags are beautiful! Wined and dined at a great fishing village restaurant and had an amazing personalized lunch of the best sea bass. Took in breath taking views at the furthest western point of Europe at Cabo de Roca and continued to tour the quaint town of Cascais before he brought us back into Lisbon for a little bit more.
We became good friends with Pedro. He was a wealth of information with a fun and genuine personality. Definitely hit the wow factor touring with Pedro for 2 days.
May 2017 on Tripadvisor


Pedro was first class – May 2017
Rated
5
/5 based on
550
reviews
duxbury5302
Boston, USA – May 2017
Loved this tour – November 2017
Loved this tour
Our colleagues arranged this trip for us as a private tour. Rui was so nice and so knowledgeable about the history of the palace of Pena. He got us there as soon as it was opened as it is a very popular tourist attraction. We took the tram to the top and immediately he took aside to explain the history and the architecture of the palace. It was an extremely interesting and historical experience, probably about 2 hrs. He then brought us coffee and a local pastry which was delish. Then he took us to the shore for a lunch at Neptunos, right on the water with a view of the ocean. He ordered us the traditional cod dish and that did not disappoint. It was so delicious and the server was so accommodating. The prices are so reasonable with more than enough food. We then traveled to Capo de Raco and saw the beautiful cliffs there. It was breathtaking. We went on to a fantastic wine tasting and home through the lovely town of Cascais. It was a full day but we learned so much from Rui about the history and the people of Portugal. Would use this tour group again when we return.
Laura T
Connecticut, USA – November 2017
November 2017 on Tripadvisor


Loved this tour – November 2017
Rated
5
/5 based on
550
reviews
Laura T
Connecticut, USA – November 2017
Evora and Monsaraz Private Tour
Rated
5
/5 based on
295
reviews
.