Evora Morning Private Tour + Private Boat Ride Experience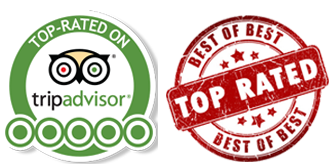 Evora Morning Private Tour
Afternoon Private Boat Ride
Explore the biggest man-made Lake in Europe
With Transportation and Private Driver/Guide



Private Tour Price: Starting at 650EUR
This tour can start from Lisbon, Sintra or Cascais, including Airport
Flexible duration (up to 8h approx total)
Questions? Please call our expert: 1-800-701-1456
---
Featured on Tripadvisor, Mashable, Lisbon Guide, and Lonelyplanet
Booked 10 times last week
---
Highlights:

icon-checkmark Private Tour Service: Only For You
icon-checkmark Explore the countryside of Portugal
icon-checkmark Private Transportation Included
icon-checkmark Morning Private Tour of Evora
icon-checkmark Free Time for lunch (at local restaurant)
icon-checkmark 1h00 Private Boat Ride in Alqueva Lake / Monsaraz
icon-checkmark This tour can start from Lisbon, Sintra or Cascais
Just approx 1:30m from Lisbon, book this special adventure of a private morning tour of Evora, Unesco World Heritage, and explore the old medieval town, inclujding the Roman Temple, with the assistane of our private guide. After Evora, make a stop at the famous hand-made terracotta artisans and shops at Sao Pedro Corval, and enjoy lunch at a local restaurant (not included). In the afternoon, relax with a private boat ride in Alqueva lake, and admire the amazing landscape of the biggest lake in Europe, created by man. This tour is prepared for any duration, up to approx 8h total, including roundtrip transfers from Lisbon, vehicle and driver/guide at your disposal. The Boat Ride is suitable for any age, recommended children above 7.


THIS IS A PRIVATE TOUR – Includes Transportation and Private Driver, and Private Boat Ride.
TO BOOK THIS TOUR, PLEASE CLICK "BOOK NOW" BUTTON ABOVE
---
–
Our private guide will be your Ambassador/Host during the day. Gastronomy is a very important aspect of our culture and part of our heritage and DNA.
Your guide will provide several recommendations along the day, where to sample the best food, and the best places to have lunch, according to your preferences.
Lunch/Meals are not included, and paid directly on the day.
–
Amazing Day Well Worth It – October
Amazing Day Well Worth It
Review of: Private Fatima Tour from Lisbon
My husband and I took a private tour to Fatima for the day with Andy. He was on time and was very friendly in route. We enjoyed our morning at Fatima where Andy was helpful in directing us while there but respectful of our wanting private time there as well. I especially enjoyed the local aspect of the tour with little extras along the way. We stopped for lunch at a local venue after touring the home of the children from the apparitions. We even had time to visit the local manufacturing facility of the Fatima statues, rosaries etc. where I was able to purchase genuine Fatima goods. Andy even took us for a tour in the back to see the artists working on the statues. On our way home we stopped in the small town of Obidos which was an added bonus and a delightful afternoon. My husband especially enjoyed touring this "walled" town. If I were to travel back to Lisbon, I would absolutely request Andy for another tour. I have no complaints at all!
rbc29782017
Louisiana, USA – October
October 2018 on Tripadvisor


Amazing Day Well Worth It – October
Rated
5
/5 based on
678
reviews
rbc29782017 Louisiana, USA – October
rbc29782017 Louisiana, USA – October
Highly Recommend Sintra Magik Service – May 2021
Highly Recommend Sintra Magik Service
We booked a private guided tour to Fatima with Sintra Magik and were very satisfied with the experience. Diogo is an excellent guide who is capable of answering questions in-depth, as well as being a pleasant companion. The vehicle was new and spacious.
After a morning in Fatima, the tour included lunch on the coast in Nazare, where he took us to a great local restaurant where we were the only non-Portuguese customers – simply superb! We concluded with a walking tour of Obidos.
What particularly impressive was that Diogo gave us excellent recommendations for other excursions we were subsequently taking on our own.
SheriffSantiago
Santiago – May 2021
May 2021 on Tripadvisor


Highly Recommend Sintra Magik Service – May 2019
Rated
5
/5 based on
550
reviews
SheriffSantiago
Santiago – May 2021
Best part of the trip – October
Best part of the trip
Review of: Private Tour: Sintra, Cabo da Roca and Cascais Day Trip from Lisbon
We booked a private tour to Sintra, Cabo da Roca, and Cascais with Sintra Magik and it was one of the best days of our trip! We could not have asked for a better tour guide than Miguel. He was so knowledgeable and friendly, and he continuously went out of his way to make sure we were enjoying ourselves and ensuring we experienced the best of Portugal. It certainly seemed like Miguel went above and beyond to make us feel comfortable in Lisbon and in Portugal and we are extremely grateful that Miguel was our tour guide. He always provided us with options for how we could spend our time so the private tours felt very customized to our preferences. Our group joked that having Miguel as our tour guide felt like just hanging out with a friend – he is a great host!
We enjoyed our private tour to Sintra and Cascais with Miguel so much that we immediately booked a second private tour with Miguel for later that week to Evora and Monsaraz. Both the Sintra tour and Monsaraz were fantastic and I'd highly recommend them. Well worth it to splurge on the private tours!
Overall we had a great time with Miguel and got to see many beautiful parts of Portugal with so many different experiences which we would have otherwise missed if not for Sintra Magik.
jc260601
Chicago, USA – October
on Tripadvisor


Best part of the trip – October
Rated
5
/5 based on
678
reviews
jc260601
Chicago, USA – October
Loved this tour – November
Loved this tour
Our colleagues arranged this trip for us as a private tour. Rui was so nice and so knowledgeable about the history of the palace of Pena. He got us there as soon as it was opened as it is a very popular tourist attraction. We took the tram to the top and immediately he took aside to explain the history and the architecture of the palace. It was an extremely interesting and historical experience, probably about 2 hrs. He then brought us coffee and a local pastry which was delish. Then he took us to the shore for a lunch at Neptunos, right on the water with a view of the ocean. He ordered us the traditional cod dish and that did not disappoint. It was so delicious and the server was so accommodating. The prices are so reasonable with more than enough food. We then traveled to Capo de Raco and saw the beautiful cliffs there. It was breathtaking. We went on to a fantastic wine tasting and home through the lovely town of Cascais. It was a full day but we learned so much from Rui about the history and the people of Portugal. Would use this tour group again when we return.
Laura T
Connecticut, USA – November
November 2018 on Tripadvisor


Loved this tour – November
Rated
5
/5 based on
550
reviews
Laura T
Connecticut, USA – November
Tremendous Guides, memorable stay
Highlights of Lisbon/ Sintra Wine Tasting
We just had a day and half to experience Lisbon and Sintra as a family with our adult children. Gonzalo and Andy were tremendous guides who allowed us to see and do more than we ever could have experienced on our own or with a large, unpersonalized tour company. They met us at the airport and truly made everything easy and seamless for us. We had toured Barcelona just days earlier with a larger tour operator and Sintra Magik was a superior experience because of their personalized service and expert knowledge of the history, politics, and culture of Portugal. They both spoke perfect English, and were delightful companions to our introduction to Portugal.
One of the highlights of the trip was experiencing the amazing foods and wines of Portugal. This is where the tour really excelled. We had a private tour of a local winery. The fourth-generation owner was simply delightful, sharing his knowledge of local wines and regions. At another location, we has a private tasting of local port, cheeses and meats complete with the history. We also enjoyed a meal at a local restaurant that was off the tourist path and which served fresh fish that had been caught that morning. The fish, the wine, the fresh vegetables, the Portuguese desserts…unforgettable!
If you want to experience Portuguese history, food and culture in a personalized, first class way, I highly recommend Sintra Magik Tours. They made our brief stay in Portugal relaxed and memorable.
on Tripadvisor


Tremendous Guides, memorable stay – May 2017
Rated
5
/5 based on
550
reviews
Liz71
California, USA
Evora Morning Private Tour + Private Boat Ride Experience
Rated
5
/5 based on
182
reviews
.