Fatima Sanctuary and Tomar Full-Day Private Tour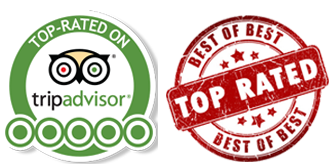 Fatima Sanctuary and Tomar Full-Day Private Tour
"The Best Catholic Religious Experience"
8h/9h Duration (Flexible)
With Private Guide (English Speaking)



Private Tour Price: 180EUR P.P. (Group Discounts Available from 15% to 30%)
This tour can start from Lisbon, Fatima, Sintra or Cascais
This tour can start from Lisbon Airport
This tour can start anytime between 7AM and 12PM
Questions? Please call our expert: 1-800-701-1456
---
Featured on Tripadvisor, Mashable, Lisbon Guide, and Lonelyplanet One Of the Most Important Pilgrimage Catholic Sanctuaries In The World
"The Best Experience in 2019 for Any Catholic visiting Portugal"
"FATIMA: The Most Visited Catholic Shrine In Europe, after the Vatican"
"A Place That All Catholics Should Visit once in Their Life"
Booked 7 times last week
---
Highlights:

icon-checkmark Private Tour Service: Only For You
icon-checkmark Fatima Sanctuary – The Place of The Apparitions in 1917
icon-checkmark Basilica of Our Lady of the Rosary
icon-checkmark Most Holy Trinity Basilica
icon-checkmark Light-up a candle Holy experience
icon-checkmark Free-Time for Mass at the Shrine and Pray the Rosary (Optional)
icon-checkmark Chappel of The Apparitions (Where Our Lady appeared to the children)
icon-checkmark The Saints Children's Tombs (Children Saints Francisco and Jacinta)
icon-checkmark Visit to the Old Village of the Children
icon-checkmark Houses of the Children (Saint Francisco, Saint Jacinta, and Lucia)
icon-checkmark Visit to Tomar old village and Convent of Christ
icon-checkmark And Much More, with the assistance of our Private Guide
icon-checkmark This tour can start from Lisbon, Sintra, Fatima or Cascais, including Airport
Head out on this Private Tour to Fatima, the religious capital of Portugal, and called "The Altar Of The World", famous for its Shrine that honors the appearance of Our Lady of Fatima (Virgin Mary) that appeared to the three little children in 1917, and located just outside Lisbon (70 miles, around 1h+ driving distance). Fatima is considered one of the most important Catholic Sanctuaries in the world, visited every year by more than 5 million people. On this Private Tour, you'll visit main Sanctuary Square, the location of the shrine, which is twice the size of St Peters Square in the Vatican – it's quite impressive! Including also visit to the Basilica of Our Lady Of The Rosary, where the tombs of the little children (Now Saints), can be visited, the Most Holy Trinity Basilica, built in 2007 as the 4th biggest in the world and the Chapel of the Apparitions where Our Lady appeared. Free time to assist Mass available in the morning period. In the afternoon, and after lunch, visit the houses where the Saints Jacinta and Francisco were born, and also Lucia's House, the three Children of the visions, located 10 minutes away from Fatima. Tour will follow to Tomar to visit the old village and the Convent of Christ.
-> Pope Francis visited Fatima in May 2017 and canonized the children as the youngest Saints of the Catholic Church!
-> FATIMA: The Most Visited Catholic Shrine In Europe, after the Vatican!


THIS IS A PRIVATE TOUR – Includes Transportation and Private Guide.
TO BOOK THIS TOUR, PLEASE CLICK "BOOK NOW" BUTTON ABOVE
---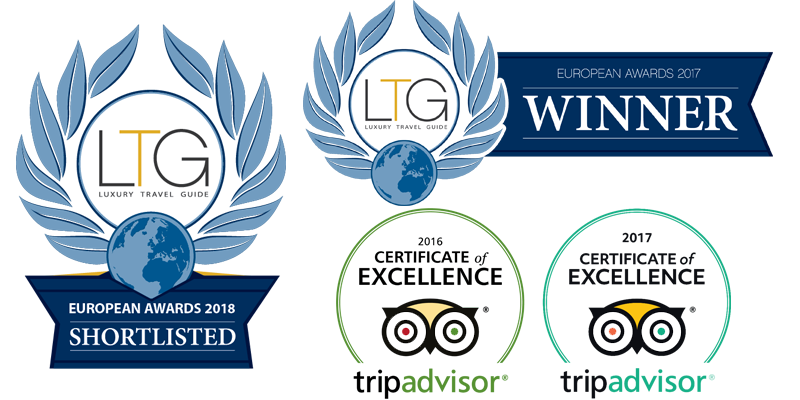 Wonderful experience in Portugal – March 2019
Wonderful experience in Portugal!
Excellent tour experience with Diogo! We had a fantastic three day tour of Southern Portugal. He knew all the best sites and restaurants to visit. Diogo spoke English very well and took care of all the negotiating at stores, restaurants, etc. His knowledge of Portugal and ability to get us into places for private tours was amazing. He has a great sense of humor and is always perceptive to the needs of the group.
ChelseaP
Portland, OR, USA
March 2019 on Tripadvisor


Tremendous Guides, memorable stay – March 2019
Rated
5
/5 based on
550
reviews
ChelseaP
Portland, OR, USA – March 2019
Incredible Tour Guide – May 2017
We booked a tour of Sintra, Pena Palace and the Golden Triangle through Sintra Magik. They were very accommodating of our scheduling needs. Diogo Costa was our private tour guide, and we found him to be awesome! He arrived at our hotel promptly at the scheduled time and had bottled water in his car for us through the day. He is a native of the Sintra area and intimately knowledgable of the entire area. Diogo has a very relaxed, congenial manner which made it easy and comfortable to spend the day with him. The pace of the trip was perfect and our guide was always considerate about having us see and do what we wanted. Diogo also arranged for us to have lunch at a wonderful place in Sintra. He called ahead so that the food would be ready and therefore optimize our sightseeing time. While he is Portuguese, his English language skills are impeccable. I would give Diogo Costa and Sintra Magik Tours my highest recommendation if you're looking for a private tour.
May 2017 on Tripadvisor


Incredible Tour Guide – May 2017
Rated
5
/5 based on
550
reviews
m2s2wilson
Oregon, USA – May 2017
A must do day trip – October 2018
A must do day trip
Review of: Private Tour: Sintra, Cabo da Roca and Cascais Day Trip from Lisbon
Sintra Magik was recommended to me by two separate friends of mine who told me this experience was a 'do not miss.' Andy was our tour guide and he was great! Each stop was more beautiful than the last, and Andy was able to answer all our questions and was wonderful in knowing all the details. Our favorite part (and meal) of the day was the stop we made on our way to Cascais to a delicious and authentic Portuguese restaurant, recommended by Andy. We still talk about the food we were served! Overall a great day – we will definitely recommend!
Nicole P
New York, USA – October 2018
October 2018 on Tripadvisor


A must do day trip – October 2018
Rated
5
/5 based on
678
reviews
Nicole P New York, USA – October 2018
Nicole P New York, USA – October 2018
Excellent tour – June 2017
Tour of Sintra and Cabo de Roca
Excellent tour with our guide Diogo who was very knowledgable on the history of Sintra and who was very accommodating to us!
Busilac
New York, USA – June 2017
June 2017 on Tripadvisor


Excellent tour with our guide Diogo – June 2017
Rated
5
/5 based on
550
reviews
Busilac
New York, USA
Highly Recommend Sintra Magik Service – May 2019
Highly Recommend Sintra Magic Service
We booked a private guided tour to Fatima wiht Sintra Magic and were very satisfied with the experience. Diogo Costa is an excellent guide who is capable of answering questions in depth, as well as being a pleasant companion. The vehicle was new and spacious.
After a morning in Fatima, the tour included lunch on the coast in Nazare, where he took us to a great local restaurant where we were the only non-Portuguese customers – simply superb! We concluded with a walking tour of Obidos.
What particularly impressed was that Diogo gave us excellent recommendations for other excursions we were subsequently taking on our own.
SheriffSantiago
Santiago – May 2019
May 2019 on Tripadvisor


Highly Recommend Sintra Magik Service – May 2019
Rated
5
/5 based on
550
reviews
SheriffSantiago
Santiago – May 2019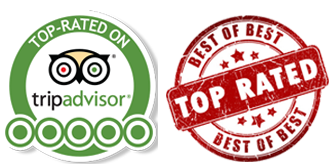 Fatima Sanctuary and Tomar Full-Day Private Tour
"The Best Catholic Religious Experience"
8h/9h Duration (Flexible)
With Private Guide (English Speaking)

Private Tour Price: 180EUR P.P. (Group Discounts Available from 15% to 30%)
This tour can start from Lisbon, Fatima, Sintra or Cascais
This tour can start from Lisbon Airport
This tour can start anytime between 7AM and 12PM
Questions? Please call our expert: 1-800-701-1456
Fatima Sanctuary and Tomar Private Tour
Rated
5
/5 based on
401
reviews
.