Fatima Sanctuary and Tomar Full-Day Private Tour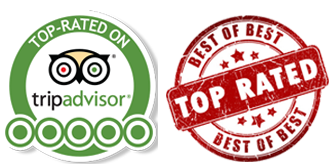 Fatima Sanctuary and Tomar Full-Day Private Tour
"The Best Catholic Religious Experience"
8h/9h Duration (Flexible)
With Private Guide (English Speaking)



Private Tour Price: 190EUR P.P. (Group Discounts Available from 15% to 30%)
This tour can start from Lisbon, Fatima, Sintra or Cascais
This tour can start from Lisbon Airport
This tour can start anytime between 7AM and 12PM
Questions? Please call our expert: 1-800-701-1456
---
Featured on Tripadvisor, Mashable, Lisbon Guide, and Lonelyplanet One Of the Most Important Pilgrimage Catholic Sanctuaries In The World
"The Best Experience in 2019 for Any Catholic visiting Portugal"
"FATIMA: The Most Visited Catholic Shrine In Europe, after the Vatican"
"A Place That All Catholics Should Visit once in Their Life"
Booked 7 times last week
---
Highlights:

icon-checkmark Private Tour Service: Only For You
icon-checkmark Fatima Sanctuary – The Place of The Apparitions in 1917
icon-checkmark Basilica of Our Lady of the Rosary
icon-checkmark Most Holy Trinity Basilica
icon-checkmark Light-up a candle Holy experience
icon-checkmark Free-Time for Mass at the Shrine and Pray the Rosary (Optional)
icon-checkmark Chappel of The Apparitions (Where Our Lady appeared to the children)
icon-checkmark The Saints Children's Tombs (Children Saints Francisco and Jacinta)
icon-checkmark Visit to the Old Village of the Children
icon-checkmark Houses of the Children (Saint Francisco, Saint Jacinta, and Lucia)
icon-checkmark Visit to Tomar old village and Convent of Christ
icon-checkmark And Much More, with the assistance of our Private Guide
icon-checkmark This tour can start from Lisbon, Sintra, Fatima or Cascais, including Airport
Head out on this Private Tour to Fatima, the religious capital of Portugal, and called "The Altar Of The World", famous for its Shrine that honors the appearance of Our Lady of Fatima (Virgin Mary) that appeared to the three little children in 1917, and located just outside Lisbon (70 miles, around 1h+ driving distance). Fatima is considered one of the most important Catholic Sanctuaries in the world, visited every year by more than 5 million people. On this Private Tour, you'll visit main Sanctuary Square, the location of the shrine, which is twice the size of St Peters Square in the Vatican – it's quite impressive! Including also visit to the Basilica of Our Lady Of The Rosary, where the tombs of the little children (Now Saints), can be visited, the Most Holy Trinity Basilica, built in 2007 as the 4th biggest in the world and the Chapel of the Apparitions where Our Lady appeared. Free time to assist Mass available in the morning period. In the afternoon, and after lunch, visit the houses where the Saints Jacinta and Francisco were born, and also Lucia's House, the three Children of the visions, located 10 minutes away from Fatima. Tour will follow to Tomar to visit the old village and the Convent of Christ.
-> Pope Francis visited Fatima in May 2017 and canonized the children as the youngest Saints of the Catholic Church!
-> FATIMA: The Most Visited Catholic Shrine In Europe, after the Vatican!


THIS IS A PRIVATE TOUR – Includes Transportation and Private Guide.
TO BOOK THIS TOUR, PLEASE CLICK "BOOK NOW" BUTTON ABOVE
---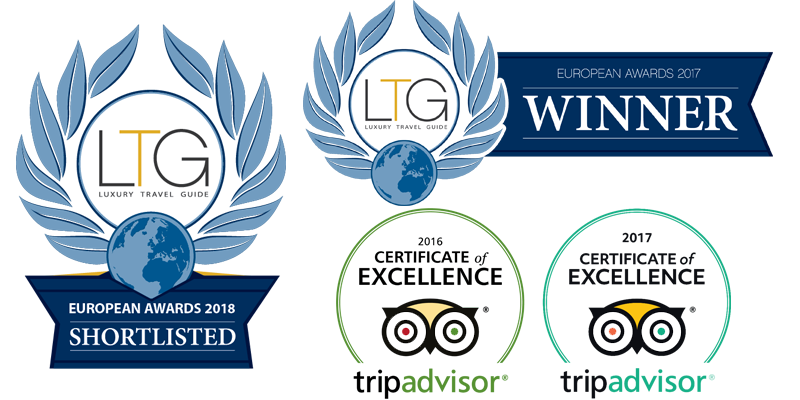 Loved this tour – November 2018
Loved this tour
Our colleagues arranged this trip for us as a private tour. Rui was so nice and so knowledgeable about the history of the palace of Pena. He got us there as soon as it was opened as it is a very popular tourist attraction. We took the tram to the top and immediately he took aside to explain the history and the architecture of the palace. It was an extremely interesting and historical experience, probably about 2 hrs. He then brought us coffee and a local pastry which was delish. Then he took us to the shore for a lunch at Neptunos, right on the water with a view of the ocean. He ordered us the traditional cod dish and that did not disappoint. It was so delicious and the server was so accommodating. The prices are so reasonable with more than enough food. We then traveled to Capo de Raco and saw the beautiful cliffs there. It was breathtaking. We went on to a fantastic wine tasting and home through the lovely town of Cascais. It was a full day but we learned so much from Rui about the history and the people of Portugal. Would use this tour group again when we return.
Laura T
Connecticut, USA – November 2018
November 2018 on Tripadvisor


Loved this tour – November 2018
Rated
5
/5 based on
550
reviews
Laura T
Connecticut, USA – November 2017
Excellent tour of Lisbon – May 2017
I had about 5 hours to spend in Lisbon and Pedro of Sintra Magik Private Tours helped me make the most of my time! The best way to see the city is to have a half-day (or full-day if you have the time) private tour….And Pedro is an excellent tour guide since he can provide you with sparkling conversation as well as the facts and history of the city. Don't waste your time with large-group tours and hire Sintra Magik for your private tour of Lisbon.
May 2017 on Tripadvisor


Excellent tour of Lisbon – May 2017
Rated
5
/5 based on
550
reviews
Debbie543
San Diego, California
Memorable time while in Fatima & Portugal – May 2017
Although we arrived @ Lisbon Airport 2 hours before our tour begins on 5/11/17, our tour guide Andy picked us up a little after 8 AM and drove us directly to Fatima to begin our private tour of the shrine of our Lady of Fatima and thoroughly walked us through the grounds, explaining & pointing out the exact sight where our Lady appeared to the 3 shepherd children 100 years ago where a little chapel is now erected and where people come to honor our Virgin Mary. We got to go inside & visit the main shrine, the newly constructed shrine standing right across the original shrine, the site where a piece of the Berlin Wall was donated to Fatima, light candles & pray for our family & friends. Due to time constrict, and wanting to squeeze in a visit to the bleeding Eucharist at the Holy Miracle church in Santarem on our way back to Lisbon, we skip the Fatima library. Andy brought us the house where Francisco, Jacinta & Lucia grew up & we got to also walk down to the well site here the angel appeared to these 3 shepherd children followed by a delicious lunch @ a local restaurant nearby & a visit to the factory where all the religious artifacts such as statues, rosaries & many other items are manufactured locally & sold at local shops & shipped worldwide. Our last stop was Santarem-holy-miracle-church. Although We did not get to privately view the bleeding eucharist exposed in a pear shape monstral, we feel blessed to enter the Holy Miracle church & be able to see the blessed Sacrament & feel the presence of our Lord God from the back of the church while a holy mass was in progress. We were dropped off at our hotel at the end of the tour.
During the long drive back, we got to know more about our guide Andy who is not only very knowledgeable on Portugal history, he is also very friendly & funny, about his passion.
Andy was very caring & attentive to our needs since my husband has mobility issues, Andy helped with pushing my husband's wheelchair around and allow us extra time to say a prayer and take pictures.
Although we couldn't get into Fatima on 5/12 or 5/13 to witness Pope Francis canonized Francisco & Jacinta, since all of the semi private & private tours were sold out, Gonzalo @ Sintra Magik Tour opened up a full day private Fatima/Santarem tour just for us on 5/11/17 & also arranged to have us picked up at the airport instead of us having to go the downtown pickup location, we are very grateful for such personalized & customized services to cater to our personal needs. We highly recommend Sintra Magik Tour to everyone and espescially anyone with mobility issues.
Thank you, Gonzalo & Andy for providing us with such a memorable time while in
Fatima & Santarem, Portugal.
We will definitely use Sintra Magik Tour when we return to Portugal for other tours.
May 2017 on Tripadvisor


Memorable time while in Fatima & Portugal – May 2017
Rated
5
/5 based on
550
reviews
Duyen201
USA
Wonderful company and a fantastic guide – May 2019
Day tour of Sintra and Cascais
First get a wonderful company then get a fantastic guide, Magik Tours and Miguel filled the bill perfectly. My wife and I were picked up at our hotel, a little earlier than expected, but that was fine and turned out well. Miguel obviously knows his stuff. The Mercedes minibus was very clean and gave us a comfortable ride with easy views out. Miguel was informative, helpful and very entertaining. After Sintra we went round the village on foot and were taken to a Port tasting, very nice. Then lunch was arranged at a fish restaurant on the way to the coast. I can only say that my wife and I found the whole meal a sublime experience. We must thank Miguel again.
We then went to the farthest point west on the continental land mass. Very interesting, then on to Cascais, A very interesting coastal village forced fo grow and change it's character, not totally, but change is visible.
After this we were driven back to our hotel. A really good day, do it if you can, you won't regret it.
May 2019 on Tripadvisor


Wonderful company and a fantastic guide – May 2019
Rated
5
/5 based on
550
reviews
Denis C
USA – May 2019
Wonderful guide, Diogo – June 2017
So very much enjoyed our private guided tour of Sintra with our wonderful guide, Diogo!
He knew all the best places & secret trails in Sintra! We enjoyed a delicious typical Portuguese lunch with him & toured Palacio Nacional da Pena, CaboDa Roca, & Cascais! Enjoyed our time with him so much we booked him again the next morning for Lisbon city highlights! I highly recommend both tours with Diogo! He is very knowledgeable of the Portuguese history & described it all in an entertaining fashion!
June 2017 on Tripadvisor


The best part of our vacation in Portugal – June 2017
Rated
5
/5 based on
550
reviews
Lynn C
Arizona, USA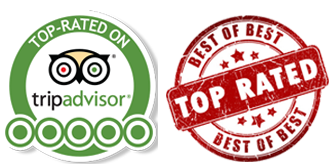 Fatima Sanctuary and Tomar Full-Day Private Tour
"The Best Catholic Religious Experience"
8h/9h Duration (Flexible)
With Private Guide (English Speaking)

Private Tour Price: 180EUR P.P. (Group Discounts Available from 15% to 30%)
This tour can start from Lisbon, Fatima, Sintra or Cascais
This tour can start from Lisbon Airport
This tour can start anytime between 7AM and 12PM
Questions? Please call our expert: 1-800-701-1456
Fatima Sanctuary and Tomar Private Tour
Rated
5
/5 based on
401
reviews
.