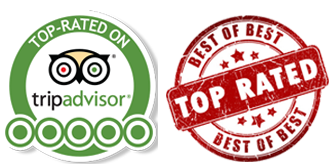 Fatima Shrine/Sanctuary Half-Day Private Tour from Lisbon (4h)
"The Best Catholic Religious Experience"
With Transportation and Private Guide (English Speaking)
Book Now

Private Tour Price: 225EUR P.P.
(Group/Family Discounts Available from 15% to 30%)
This tour can start from Lisbon, Fatima, Sintra or Cascais
This tour can start from Lisbon Airport
This tour can start anytime between 7AM and 5PM
Duration Flexible (Up to 4h)
---
For any questions regarding this tour, please Contact Us Here
---
Featured on Tripadvisor, Lisbon Guide One Of the Most Important Pilgrimage Catholic Sanctuaries In The World

"The Best Experience for Any Catholic visiting Portugal"
"FATIMA: The Most Visited Catholic Shrine In Europe, after the Vatican"
"A Place That All Catholics Should Visit once in Their Life"
Booked 321 times
---
Highlights:

icon-checkmark Fatima Sanctuary – The Place of The Apparitions in 1917
icon-checkmark Basilica of Our Lady of the Rosary
icon-checkmark Most Holy Trinity Basilica
icon-checkmark Light-up a candle Holy experience
icon-checkmark Chappel of The Apparitions (Where Our Lady appeared to the children)
icon-checkmark Children's Tombs (Saints Francisco and Jacinta)
icon-checkmark And Much More, with the assistance of our Private Guide
icon-checkmark This tour can start from Lisbon, Sintra, Fatima or Cascais, including Airport
icon-checkmark If wish spend more time in Fatima, and Mass, book the full-day option here
Head out on this Half-Day Private Tour to Fatima, for guests with limited time, that just want to see the main Sanctuary. Fatima is the religious capital of Portugal, famous for its Sanctuary that honors the appearance of Our Lady of Fatima (Virgin Mary) that appeared in 1917 to the three little children, located just outside Lisbon (70 miles). Fatima is considered one of the major Catholic sanctuaries in the world, visited every year by more than 5 million people. On this Private Tour, you'll visit main Sanctuary Square, the location of the Shrine, which is twice the size of St Peters Square in the Vatican – it's quite impressive! Including also visits the Basilica of Our Lady of the Rosary, where the tombs of the little children, consecrated as Saints in 2017 are buried, the new Basilica, built in 2007, as the 4th biggest in the world. Time for mass is usually not available on half-day tours, as time spent around Fatima is approx 1h30m on half-day tours. We recommend booking instead of the full-day option if wish to assist mass and spend more time at the sanctuary during the day.

->Great News: Pope Francis has visited Fatima in May 2017 and canonized the children as the youngest Saints of the Catholic Church in the world!


THIS IS A PRIVATE TOUR – Includes Transportation and Private Guide.
TO BOOK THIS TOUR, PLEASE CLICK "BOOK NOW" BUTTON ABOVE


---
Private Transportation always included
Mercedes-Benz Executive Vehicles
---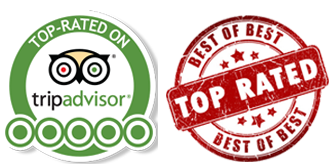 Fatima Shrine/Sanctuary Half-Day Private Tour from Lisbon (4h)
"The Best Catholic Religious Experience"
4h Duration (Approx)
With Private Guide (English Speaking)
Book Now
Private Tour Price: 225EUR P.P. (Group Discounts Available from 15% to 30%)
This tour can start from Lisbon, Fatima, Sintra or Cascais
This tour can start from Lisbon Airport
This tour can start anytime between 7AM and 5PM

Fatima Catholic Shrine/Sanctuary Private Tour from Lisbon
Rated
5
/5 based on
501
reviews
.