Fatima Shrine/Sanctuary Full-Day Private Tour from Lisbon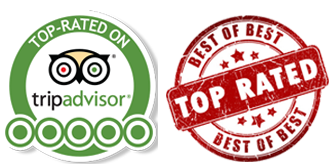 Fatima Shrine/Sanctuary Full-Day Private Tour from Lisbon
"The Best Catholic Religious Experience"
8h Duration – From 9AM to 5PM
With Private Driver/Guide

Private Tour Price: 175EUR P.P. (Group Discounts Available from 15% to 30%)
---
Featured on Tripadvisor, Mashable, Lisbon Guide, and Lonelyplanet One Of the Most Important Pilgrimage Catholic Sanctuaries In The World

"The Best Tour Experience in 2018 for Any Catholic visiting Portugal"
"FATIMA: The Most Visited Catholic Shrine In Europe, after the Vatican"
Booked 28 times last week
---
Highlights:
icon-checkmark Private Tour Service: Only For You
icon-checkmark Fatima Sanctuary – The Place of The Apparitions in 1917
icon-checkmark Basilica of Our Lady of the Rosary
icon-checkmark Most Holy Trinity Basilica
icon-checkmark Light-up a candle Holy experience
icon-checkmark Free-Time for Mass at the Shrine and Pray the Rosary (Optional)
icon-checkmark Chappel of The Apparitions (Where Our Lady appeared to the children)
icon-checkmark The Saints Children's Tombs (Children Saints Francisco and Jacinta)
icon-checkmark Visit to the Old Village of the Children
icon-checkmark Houses of the Children (Saint Francisco, Saint Jacinta, and Lucia)
icon-checkmark And Much More, with the assistance of our Private Guide
Head out on this Private Tour to Fatima, the religious capital of Portugal, and called "The Altar Of The World", famous for its Shrine that honors the appearance of Our Lady of Fatima (Virgin Mary) that appeared to the three little children in 1917, and located just outside Lisbon (70 miles, around 1h+ driving distance). Fatima is considered one of the most important Catholic Sanctuaries in the world, visited every year by more than 5 million people. On this Private Tour, you'll visit main Sanctuary Square, the location of the shrine, which is twice the size of St Peters Square in the Vatican – it's quite impressive! Including also visit to the Basilica of Our Lady Of The Rosary, where the tombs of the little children (Now Saints), can be visited, the Most Holy Trinity Basilica, built in 2007 as the 4th biggest in the world and the Chapel of the Apparitions where Our Lady appeared. Free time to assist Mass available in the morning period. In the afternoon, and after lunch, visit the houses where the Saints Jacinta and Francisco were born, and also Lucia's House, the three Children of the visions, located 10 minutes away from Fatima.
-> Pope Francis visited Fatima in May 2017 and canonized the children as the youngest Saints of the Catholic Church!
-> FATIMA: The Most Visited Catholic Shrine In Europe, after the Vatican!
THIS IS A PRIVATE TOUR – Includes Transportation and Private Guide.
TO BOOK THIS TOUR, PLEASE CLICK "BOOK NOW" BUTTON ABOVE
---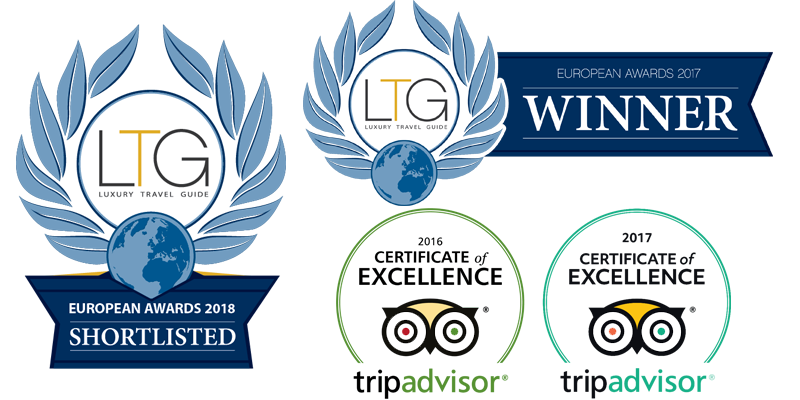 Best Private Pilgrimage to Fatima and Eucharistic Miracle at Santarem – November 2017
Best Private Pilgrimage to Fatima and Eucharistic Miracle at Santarem – November 2017
I can't say enough about how miraculous our pilgrimage was for the 100 years Fatima Jubilee. Pedro was our guide and Guardian Angel. He took care of our every need and was sensitive to our needs and desires. He thought of every detail and made sure our time at each stop was intimate and private. He was well connected and was able to accommodate our every request. Pedro was very friendly and made us feel comfortable from the start and by the end of our day together we considered him our friend. If you want to go to Fatima and Santarem…Pedro is your guy!
I have told all my friends and family that they need to visit Fatima with Pedro. He is a devout Catholic who is happy to share his love of Fatima with all. A wonderful unexpected bonus was how good he was with a camera which came in handy when we asked if he minded taking our picture at all the special places we visited. He was more than happy to take our picture and made sure it was the perfect shot. What a treat when we got home and uploaded all the pictures he took. A great visual reminder of our special unforgettable day! Thank you, Pedro!
Also a big thank you to Gonzalo who so patiently answered all of our questions leading up to the big day. He could tell how much this visit to Fatima meant to us and was willing to accommodate our every request.
I have no doubt that Sintra Magik is the best company to work with when planning a trip to Fatima and Santarem.
A.M.
USA – November 2017
Noovember 2017 on Tripadvisor


Best Private Pilgrimage to Fatima and Eucharistic Miracle at Santarem – November 2017
Rated
5
/5 based on
678
reviews
A.M. USA
USA – November 2017
Beautiful Lisbon – November 2017
Beautiful Lisbon
We booked a private day tour with Sintra Magic Tours fro the day we got of the Windstar in Lisbon. This was ore second private trip with them.This was ore 3rd. time in Lisbon and we had certain things we wanted to see.Miguel met us at our hotel about 930 am and we returned about 830 pm.He had a list of what we wanted to see and we did it all.He was fabulous, explained the layout of the city which then made it much easier to understand, and especially on our own for the next few days.He took us to a local place for lunch which we would have never found on our own and it was great. We could not thank him enough, he was knowledgeable about everything.This is the way to see a city. The tour company was awesome as well, whatever we wanted was what we did.
Rodina K
Canada – November 2017
November 2017 on Tripadvisor


Beautiful Lisbon – November 2017
Rated
5
/5 based on
550
reviews
Rodina K
Canada – November 2017
One of the most enjoyable vacations I have been on – May 2017
Gonzalo and Andy were wonderful and knowledgeable guides
My family and I had an amazing experience with Gonzalo and Andy in Lisbon, Sintra, and Pena Palace. I was extremely impressed with their knowledge of Portuguese history, and the subtleties I would have missed had we toured by ourselves. They have deep connections with the locals, which gave us the opportunity to experience things that would have been missed by typical tourists. Sintra Majik made Portugal one of the most enjoyable vacations I have been on; I'd highly recommend to those traveling in groups.
May 2017 on Tripadvisor


One of the most enjoyable vacations I have been on – May 2017
Rated
5
/5 based on
550
reviews
dmhulme1
New York, USA – May 2017
Wonderful experience in Portugal – May 2017
Wonderful experience in Portugal!
Excellent tour experience with Diogo! We had a fantastic three day tour of Southern Portugal. He knew all the best sites and restaurants to visit. Diogo spoke English very well and took care of all the negotiating at stores, restaurants, etc. His knowledge of Portugal and ability to get us into places for private tours was amazing. He has a great sense of humor and is always perceptive to the needs of the group.
ChelseaP
Portland, OR, USA
May 2017 on Tripadvisor


Tremendous Guides, memorable stay – May 2017
Rated
5
/5 based on
550
reviews
ChelseaP
Portland, OR, USA – May 2017
Memorable time while in Fatima & Portugal – May 2017
Although we arrived @ Lisbon Airport 2 hours before our tour begins on 5/11/17, our tour guide Andy picked us up a little after 8 AM and drove us directly to Fatima to begin our private tour of the shrine of our Lady of Fatima and thoroughly walked us through the grounds, explaining & pointing out the exact sight where our Lady appeared to the 3 shepherd children 100 years ago where a little chapel is now erected and where people come to honor our Virgin Mary. We got to go inside & visit the main shrine, the newly constructed shrine standing right across the original shrine, the site where a piece of the Berlin Wall was donated to Fatima, light candles & pray for our family & friends. Due to time constrict, and wanting to squeeze in a visit to the bleeding Eucharist at the Holy Miracle church in Santarem on our way back to Lisbon, we skip the Fatima library. Andy brought us the house where Francisco, Jacinta & Lucia grew up & we got to also walk down to the well site here the angel appeared to these 3 shepherd children followed by a delicious lunch @ a local restaurant nearby & a visit to the factory where all the religious artifacts such as statues, rosaries & many other items are manufactured locally & sold at local shops & shipped worldwide. Our last stop was Santarem-holy-miracle-church. Although We did not get to privately view the bleeding eucharist exposed in a pear shape monstral, we feel blessed to enter the Holy Miracle church & be able to see the blessed Sacrament & feel the presence of our Lord God from the back of the church while a holy mass was in progress. We were dropped off at our hotel at the end of the tour.
During the long drive back, we got to know more about our guide Andy who is not only very knowledgeable on Portugal history, he is also very friendly & funny, about his passion.
Andy was very caring & attentive to our needs since my husband has mobility issues, Andy helped with pushing my husband's wheelchair around and allow us extra time to say a prayer and take pictures.
Although we couldn't get into Fatima on 5/12 or 5/13 to witness Pope Francis canonized Francisco & Jacinta, since all of the semi private & private tours were sold out, Gonzalo @ Sintra Magik Tour opened up a full day private Fatima/Santarem tour just for us on 5/11/17 & also arranged to have us picked up at the airport instead of us having to go the downtown pickup location, we are very grateful for such personalized & customized services to cater to our personal needs. We highly recommend Sintra Magik Tour to everyone and espescially anyone with mobility issues.
Thank you, Gonzalo & Andy for providing us with such a memorable time while in
Fatima & Santarem, Portugal.
We will definitely use Sintra Magik Tour when we return to Portugal for other tours.
May 2017 on Tripadvisor


Memorable time while in Fatima & Portugal – May 2017
Rated
5
/5 based on
550
reviews
Fatima Shrine/Sanctuary Private Tour from Lisbon
Rated
5
/5 based on
501
reviews
.