Half-Day Cascais Private Tour + Boat Ride Experience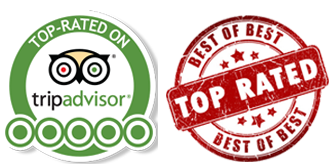 Estoril And Cascais Half-Day Private Tour
Including Private Boat Ride Experience (1h)
Explore Cascais Fisherman Village by Boat
With Transportation and Private Driver/Guide

Private Tour Price: Starting at 650EUR
This tour can start from Lisbon, Sintra or Cascais, including Airport
Flexible duration (up to 4h/5h approx total)
Questions? Please call our expert: 1-800-701-1456
---
Featured on Tripadvisor, Mashable, Lisbon Guide, and Lonelyplanet
Booked 16 times last week
---
Highlights:
icon-checkmark Private Tour Service: Only For You
icon-checkmark Explore the amazing coast of Lisbon
icon-checkmark Private Transportation Included
icon-checkmark Morning Private Tour of Estoril and Cascais
icon-checkmark 1h00 Private Boat Experience/Ride in Cascais
icon-checkmark Free Time for lunch (at local seafood restaurant)
icon-checkmark This tour can start from Lisbon, Sintra or Cascais
Just approx 30m from Lisbon, book this special adventure of a private morning tour of Estoril and Cascais, the famous fisherman village with amazing landscape and scenery views. After stopping in Estoril, head to Cascais, and pass by the famous Cascais Bay and the fisherman boat area. Continue to the Cascais Marina and embark on this unforgettable boat ride for 1h along the coastal area of Cascais. After the boat ride, return to your hotel, or spend some free time enjoying seafood lunch at the recommended restaurant. This tour is prepared for any duration, up to approx 4h/5h total, including roundtrip transfers from Lisbon, vehicle and driver/guide at your disposal. The Boat Ride is suitable for any age, recommended children above 7.
THIS IS A PRIVATE TOUR – Includes Transportation and Private Driver, and Private Boat Ride.
TO BOOK THIS TOUR, PLEASE CLICK "BOOK NOW" BUTTON ABOVE
---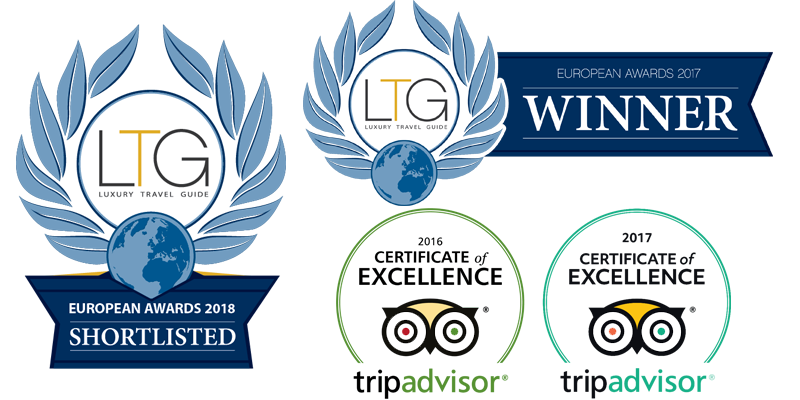 Loved this tour – November 2017
Loved this tour
Our colleagues arranged this trip for us as a private tour. Rui was so nice and so knowledgeable about the history of the palace of Pena. He got us there as soon as it was opened as it is a very popular tourist attraction. We took the tram to the top and immediately he took aside to explain the history and the architecture of the palace. It was an extremely interesting and historical experience, probably about 2 hrs. He then brought us coffee and a local pastry which was delish. Then he took us to the shore for a lunch at Neptunos, right on the water with a view of the ocean. He ordered us the traditional cod dish and that did not disappoint. It was so delicious and the server was so accommodating. The prices are so reasonable with more than enough food. We then traveled to Capo de Raco and saw the beautiful cliffs there. It was breathtaking. We went on to a fantastic wine tasting and home through the lovely town of Cascais. It was a full day but we learned so much from Rui about the history and the people of Portugal. Would use this tour group again when we return.
Laura T
Connecticut, USA – November 2017
November 2017 on Tripadvisor


Loved this tour – November 2017
Rated
5
/5 based on
550
reviews
Laura T
Connecticut, USA – November 2017
Wonderful experience in Portugal – March 2019
Wonderful experience in Portugal!
Excellent tour experience with Diogo! We had a fantastic three day tour of Southern Portugal. He knew all the best sites and restaurants to visit. Diogo spoke English very well and took care of all the negotiating at stores, restaurants, etc. His knowledge of Portugal and ability to get us into places for private tours was amazing. He has a great sense of humor and is always perceptive to the needs of the group.
ChelseaP
Portland, OR, USA
March 2019 on Tripadvisor


Tremendous Guides, memorable stay – March 2019
Rated
5
/5 based on
550
reviews
ChelseaP
Portland, OR, USA – March 2019
Full day of fun! – November 2018
Full day of fun!
Fantastic tour and wonderful tour guide! Roy was very knowledgeable about Pena Castle and chose a great restaurant for lunch!
Anyone visiting Portugal should use this tour service!
Gerri0420
Connecticut, USA – November 2018
November 2018 on Tripadvisor


Full day of fun! – November 2018
Rated
5
/5 based on
678
reviews
Gerri0420 Connecticut, USA – November 2018
Gerri0420 Connecticut, USA – November 2018
Pedro was first class – May 2017
Lisbon, Fatima, Sintra, Cabo de Roca, Cascais
Pedro was AMAZING!!!
Arriving in Lisbon from Boston, Pedro was there to greet us at the airport at 9am in his brand new Mercedes van. That day and the next, my 3 friends and I had nothing to worry about. Pedro was first class and gave us tours that exceeded the wow factor. From the airport we went up to Fatima. Not only does he give us the whole tour of the basilica and the factory to get rosaries, he brings us back to find a priest to bless them. Even sends us pictures of the Pope who arrived a few days later. After Fatima, he took us down to Lisbon. Pedro knows his history, as he should, he did teach it at the university. He also knows when 4 ladies are ready for sweets and takes us to the right spot for pastries & port!
After an entire day he brought us to our hotel and greeted us again the next morning at 9am. Off to Sintra and Cascais. Had a tour of the amazing Pena Palace up top the mountains with amazing views. Strolled the town, took in a delicious port tasting and learned all about cork and did some pretty cool shopping. Cork bags are beautiful! Wined and dined at a great fishing village restaurant and had an amazing personalized lunch of the best sea bass. Took in breath taking views at the furthest western point of Europe at Cabo de Roca and continued to tour the quaint town of Cascais before he brought us back into Lisbon for a little bit more.
We became good friends with Pedro. He was a wealth of information with a fun and genuine personality. Definitely hit the wow factor touring with Pedro for 2 days.
May 2017 on Tripadvisor


Pedro was first class – May 2017
Rated
5
/5 based on
550
reviews
duxbury5302
Boston, USA – May 2017
Outstanding Full Day Tour of Lisbon – November 2018
Outstanding Full Day Tour of Lisbon – November 2018
My wife and I have one word to describe our day-long walking and driving tour through Lisbon: FANTASTIC. Miguel was right on time, and he worked hard throughout the course of the long day to make this a special experience. We did not feel like he was "on the clock" but rather it felt like a friend was showing us around a city that he loves. Miguel provided us with a thoughtful and thorough tour of Lisbon. We felt like we came away with a much, much better understanding of Portugal, and the history of the people, country, religion, arts, and architecture — all while getting a good sense of the geography and beauty of Lisbon. Miguel was tireless in bringing us all around the city and made our day with him one of exploration and learning. We ended up spending 4 more days in Lisbon after our tour, and we constantly remarked to each other about how much we had seen with Miguel and learned from him about Lisbon and about Portuguese culture and history. He was good-spirited throughout the day, and was open to sharing his own experiences and to shifting what we were doing that day based on ongoing discussions and learning more about our interests. He gave us with a number of other great recommendations that we followed up on afterwards.
We would not hesitate to recommend Miguel to anyone visiting your City. Thank you for making the arrangements for Miguel to assist us.
TravelingMainer56
Maine, USA – November 2018
November 2017 on Tripadvisor


Outstanding Full Day Tour of Lisbon – November 2018
Rated
5
/5 based on
678
reviews
TravelingMainer56
Maine, USA – November 2018
Half-Day Cascais Private Tour + Boat Ride Experience
Rated
5
/5 based on
125
reviews
.