Lisbon (Belem) + Estoril + Cascais + Cabo da Roca Private Tour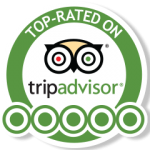 Lisbon (Belem) Highlights / Cascais Village Private Tour
Including also Estoril and Cabo da Roca
Private Tour With Driver/Guide (8h approx)
Duration Recommended: 8h Approx (flexible)



Private Tour Price: 190EUR P.P. (Group Discounts Available from 15% to 30%)
This tour can start from Lisbon, Sintra or Cascais, including Airport
This tour can start anytime between 7AM and 2PM
Questions? Please call our expert: 1-800-701-1456
---
Featured on Mashable, Lisbon Guide, and Lonelyplanet
Booked 13 times last week
---
Highlights:
This is one of the best tours to cover in one single day the highlights of Belem Area (inside the city of Lisbon), plus a visit to Cascais Fisherman Village, just 30min from the city. On this full-day private tour, we will make a combination of walking and driving, and visit the best areas of Lisbon, starting with a visit to Belem in the morning, famous for the Belem Tower, the Discovery Monument and the Jeronimo's Monastery, making also a quick stop at Pasteis de Belem, the most famous pastry shop in Portugal, known for it's custard tarts. The tour will continue to Cascais, where you will pass first by Estoril, famous during World War II, and where Ian Fleming inspired James Bond, 007. Arrive to Cascais, and make a stop for free time for lunch, with a selection of the best seafood restaurants in the country (1h30m stop – lunch not included). Visit the fisherman bay of Cascais and explore the beautiful cobbled-stone narrow streets of Cascais. Visit the old fortress of Cascais (Cidadela) and continue along the coast passing by the best beaches in the country, around Guincho Area. To finish the tour, make a stop at the Westernmost Point of Europe, Cabo da Roca, before returning to Lisbon. If time allows, on the way back to your hotel, if located in the city centre, drive through old Lisbon downtown area.

icon-checkmark Best Highlights of Belem area of Lisbon
icon-checkmark Belem Historical Area Highlights
icon-checkmark Jeronimos Famous Church
icon-checkmark Stops at Discovery Monument and Belem Tower
icon-checkmark Belem Custard Tart Famous shop (Pasteis de Belem – Founded in 1834)
icon-checkmark Stop at Estoril area, on the way to Cascais
icon-checkmark Visit Cascais Fisherman Village, including stop for lunch
icon-checkmark Cascais Citadel / Fortress
icon-checkmark Cabo da Roca, Europe Most Western Point
icon-checkmark And much more, tailored/adjusted with your private guide!
icon-checkmark This tour can start from Lisbon, Sintra or Cascais
PLEASE NOTE THAT SOME ATTRACTIONS IN BELEM ARE CLOSED ON MONDAYS
THIS IS A PRIVATE TOUR – Includes Transportation and Private Driver/Guide.
TO BOOK THIS TOUR, PLEASE CLICK "BOOK NOW" BUTTON BELOW
---
–
Our private guide will be your Ambassador/Host during the day. Gastronomy is a very important aspect of our culture and part of our heritage and DNA.
Your guide will provide several recommendations along the day, where to sample the best food, and the best places to have lunch, according to your preferences.
Lunch/Meals are not included, and paid directly on the day.
–
Excellent tour of Lisbon
I had about 5 hours to spend in Lisbon and Pedro of Sintra Magik Private Tours helped me make the most of my time! The best way to see the city is to have a half-day (or full-day if you have the time) private tour….And Pedro is an excellent tour guide since he can provide you with sparkling conversation as well as the facts and history of the city. Don't waste your time with large-group tours and hire Sintra Magik for your private tour of Lisbon.
on Tripadvisor


Excellent tour of Lisbon
Rated
5
/5 based on
550
reviews
Debbie543
San Diego, California
Perfect day to go to Sintra – June
Perfect day to go to Sintra
Review of: Private Tour: Sintra, Cabo da Roca and Cascais Day Trip from Lisbon
Our party of 6 was picked up promptly at our hotel and whisked to Sintra while Rui/Roy provided an interesting historical context. As the Palace is very jammed with eager tourists, Rui did a great job in pulling us aside to continue with our history lesson so we didn't feel like we were part of the great throng. He also created some lovely photo ops. The rest of the day — going to lunch, Cabo da Roca and Cascais for icecream was perfect as was the drive back to town along the coast. Rui was engaging and charming. It was a perfect day to go to Sintra. Thank you, Rui.
Maude M
Los Angeles, USA – June
on Tripadvisor


Perfect day to go to Sintra – June
Rated
5
/5 based on
678
reviews
Maude M
Los Angeles, USA – June
Wonderful experience in Portugal – December
Wonderful experience in Portugal!
Excellent tour experience with Diogo! We had a fantastic three day tour of Southern Portugal. He knew all the best sites and restaurants to visit. Diogo spoke English very well and took care of all the negotiating at stores, restaurants, etc. His knowledge of Portugal and ability to get us into places for private tours was amazing. He has a great sense of humor and is always perceptive to the needs of the group.
ChelseaP
Portland, OR, USA
on Tripadvisor


Tremendous Guides, memorable stay – December
Rated
5
/5 based on
550
reviews
ChelseaP
Portland, OR, USA – December
This is the Only Way to Tour Portugal
This is the Only Way to Tour Portugal
Review of: Private Tour: Sintra, Cabo da Roca and Cascais Day Trip from Lisbon
Neighbors highly recommended the private Golden Triangle Tour once we arrived in Lisbon. We booked immediately. The tour was everything it states and more.
Sintra, Cabo de Roca and Cascais were beautiful and amazing but we must say that the top-notch service was the very best !
Andy was prompt, knowledgable , interesting, fun , an excellent driver and tour guide. We loved his great amounts of knowledge and his interest in learning and sharing yet more. His enthusiasm was contagious so we too wanted to learn more.
Sentra's private tour afforded us a "skip-the'line" style as Andy navigated us around larger tour groups.
Our day was one we shall never forget.
Thank you to Andy, Sintra Magik tours and our neighbors who referred us.
We highly recommend this tour as we know you will love it too.
The Hannan's
Pasadena, California
on Tripadvisor


This is the Only Way to Tour Portugal
Rated
5
/5 based on
678
reviews
The Hannan's
Pasadena, CAA
Best tour guide we ever had
Private tour to Fatima
On May 28 four of us from RSSC -Explorer cruise took the private Fatima tour with driver/guide par excellence Mr Diogo Costa. It was a wonderful , moving religious experience. Mr. Diogo Costa is the best tour guide we ever had in all our years of travelling worldwide . He is efficient, considerate, speaking fluent English and catering to every need of his clients. He had indeed enabled us to enjoy our trip to Fatima ,a highlight of our vacation. To make it short, Diogo is incredible beyond words! Recommend to all without reservation! Obligato.
on Tripadvisor


The best tour guide we ever had – May 2017
Rated
5
/5 based on
550
reviews
Mario Chui
Toronto, Canada
Lisbon (Belem) + Estoril + Cascais + Cabo da Roca Private Tour
Rated
5
/5 based on
399
reviews
.