Lisbon City Jewish Heritage and Discoveries Private Tour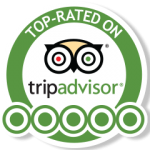 Lisbon City Jewish Heritage Private Tour
Jewish & Discoveries FULL-Day (7h/8h approx)
Private Tour With Driver/Guide
Reservation Required




Private Tour Price: 190EUR P.P. (Group Discounts Available from 15% to 30%)
This tour can start from Lisbon, Sintra or Cascais, including Airport
This tour can start anytime between 7AM and 12PM
Questions? Please call our expert: 1-800-701-1456
---
Featured on Tripadvisor, Mashable, Lisbon Guide, and Lonelyplanet
Booked 12 times last month

---
Highlights:
This is the perfect tour to learn more about the Jewish Roots in Lisbon, Portugal and also the Discoveries Period, the Golden Age of Portugal, who had once one of the biggest and longest world empires ever. Learn from our experienced local guide, the glory from the discoveries period, the navigators, and the kings and queens, back a thousand years ago to our days. You will get an experienced local driver-guide with your tour, providing you transportation and guiding around the major sights of Lisbon. The morning period will be focused in downtown and the Jewish sights of the city (Old Jewish Quarter, Jewish Memorial, etc) learning what happened after the big earthquake that destroyed all Lisbon downtown back in 1755, while the afternoon will be reserved to the discoveries period, allowing time to see the area of Belem, famous for the Belem Tower, Discoveries Monument and Jeronimo's Monastery. If possible, we will stop at Sharee Tikva Synagogue (Outside only, no interior visits).
icon-checkmark Tours Conducted by one our guide specialists in Lisbon
icon-checkmark Private Tour Service: Only For You
icon-checkmark Jewish Memorial of Lisbon
icon-checkmark Downtown Lisbon and Rossio Square
icon-checkmark Jewish Quarter of Alfama
icon-checkmark Lisbon Synagogue Share Tikva (Stop at Exterior only, no interior visits currently
icon-checkmark Best ViewPoints of the Lisbon City
icon-checkmark Belem Historical Area Highlights
icon-checkmark And much more, tailored/adjusted with your private guide!
icon-checkmark This tour can start from Lisbon, Sintra or Cascais
THIS IS A PRIVATE TOUR – Includes Transportation and Private Guide.
TO BOOK THIS TOUR, PLEASE CLICK "BOOK NOW" BUTTON BELOW


---
One of the most enjoyable vacations I have been on – May 2019
Gonzalo and Andy were wonderful and knowledgeable guides
My family and I had an amazing experience with Gonzalo and Andy in Lisbon, Sintra, and Pena Palace. I was extremely impressed with their knowledge of Portuguese history, and the subtleties I would have missed had we toured by ourselves. They have deep connections with the locals, which gave us the opportunity to experience things that would have been missed by typical tourists. Sintra Majik made Portugal one of the most enjoyable vacations I have been on; I'd highly recommend to those traveling in groups.
May 2019 on Tripadvisor


One of the most enjoyable vacations I have been on – May 2019
Rated
5
/5 based on
550
reviews
dmhulme1
New York, USA – May 2019
Full day of fun! – November
Full day of fun!
Fantastic tour and wonderful tour guide! Roy was very knowledgeable about Pena Castle and chose a great restaurant for lunch!
Anyone visiting Portugal should use this tour service!
Gerri0420
Connecticut, USA – November
on Tripadvisor


Full day of fun! – November
Rated
5
/5 based on
678
reviews
Gerri0420 Connecticut, USA – November
Gerri0420 Connecticut, USA – November
Amazing Day Well Worth It – October
Amazing Day Well Worth It
Review of: Private Fatima Tour from Lisbon
My husband and I took a private tour to Fatima for the day with Andy. He was on time and was very friendly in route. We enjoyed our morning at Fatima where Andy was helpful in directing us while there but respectful of our wanting private time there as well. I especially enjoyed the local aspect of the tour with little extras along the way. We stopped for lunch at a local venue after touring the home of the children from the apparitions. We even had time to visit the local manufacturing facility of the Fatima statues, rosaries etc. where I was able to purchase genuine Fatima goods. Andy even took us for a tour in the back to see the artists working on the statues. On our way home we stopped in the small town of Obidos which was an added bonus and a delightful afternoon. My husband especially enjoyed touring this "walled" town. If I were to travel back to Lisbon, I would absolutely request Andy for another tour. I have no complaints at all!
rbc29782017
Louisiana, USA – October
October 2018 on Tripadvisor


Amazing Day Well Worth It – October
Rated
5
/5 based on
678
reviews
rbc29782017 Louisiana, USA – October
rbc29782017 Louisiana, USA – October
Best tour guide we ever had
Private tour to Fatima
On May 28 four of us from RSSC -Explorer cruise took the private Fatima tour with driver/guide par excellence Mr Diogo Costa. It was a wonderful , moving religious experience. Mr. Diogo Costa is the best tour guide we ever had in all our years of travelling worldwide . He is efficient, considerate, speaking fluent English and catering to every need of his clients. He had indeed enabled us to enjoy our trip to Fatima ,a highlight of our vacation. To make it short, Diogo is incredible beyond words! Recommend to all without reservation! Obligato.
on Tripadvisor


The best tour guide we ever had – May 2017
Rated
5
/5 based on
550
reviews
Mario Chui
Toronto, Canada
Pedro was first class
Lisbon, Fatima, Sintra, Cabo de Roca, Cascais
Pedro was AMAZING!!!
Arriving in Lisbon from Boston, Pedro was there to greet us at the airport at 9am in his brand new Mercedes van. That day and the next, my 3 friends and I had nothing to worry about. Pedro was first class and gave us tours that exceeded the wow factor. From the airport we went up to Fatima. Not only does he give us the whole tour of the basilica and the factory to get rosaries, he brings us back to find a priest to bless them. Even sends us pictures of the Pope who arrived a few days later. After Fatima, he took us down to Lisbon. Pedro knows his history, as he should, he did teach it at the university. He also knows when 4 ladies are ready for sweets and takes us to the right spot for pastries & port!
After an entire day he brought us to our hotel and greeted us again the next morning at 9am. Off to Sintra and Cascais. Had a tour of the amazing Pena Palace up top the mountains with amazing views. Strolled the town, took in a delicious port tasting and learned all about cork and did some pretty cool shopping. Cork bags are beautiful! Wined and dined at a great fishing village restaurant and had an amazing personalized lunch of the best sea bass. Took in breath taking views at the furthest western point of Europe at Cabo de Roca and continued to tour the quaint town of Cascais before he brought us back into Lisbon for a little bit more.
We became good friends with Pedro. He was a wealth of information with a fun and genuine personality. Definitely hit the wow factor touring with Pedro for 2 days.
on Tripadvisor


Pedro was first class
Rated
5
/5 based on
550
reviews
duxbury5302
Boston, USA
Lisbon Jewish Heritage Private Tour
Rated
5
/5 based on
211
reviews
.