Lisbon + Sintra Highlights – Private Full-Day Tour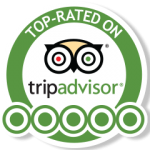 Lisbon + Sintra Highlights – Private Day Tour
Highlights of Lisbon and Sintra in one day
With Private Guide / Duration approx 8h/9h
English Speaking Private Guide



Private Tour Price: 190EUR P.P. (Group Discounts Available from 15% to 30%)
This tour can start from Lisbon, Sintra or Cascais
Questions? Please call our expert: 1-800-701-1456

---
Featured on Tripadvisor, Mashable, Lisbon Guide, and Lonelyplanet
Booked 14 times last week
---
Highlights:

icon-checkmark Private Tour Service: Only For You
icon-checkmark Lisbon and Sintra – Two Places in one day
icon-checkmark Pena National Palace and Park in Sintra
icon-checkmark Belem Highlights in Lisbon
icon-checkmark Jeronimos Lisbon Church
icon-checkmark Downtown Lisbon and Rossio Square
icon-checkmark Alfama Old Quarter Area
icon-checkmark Lisbon Cathedral
icon-checkmark And much more, tailored/adjusted with your private guide!
icon-checkmark This tour can start from Lisbon, Sintra or Cascais
This is the perfect Private Tour to get the BEST from Lisbon and Sintra, in one day, for customers with limited time in Lisbon. Although difficult to cover everything in such short-time, we will get the best from both places, passing by the most important attractions, while traveling along the history and culture of our people, with the help of our private tour guide.
You will have opportunity to visit the romantic Royal Pena National Palace, considered in 2015 by EBD the Most Beautiful Castle in Europe, built on the ruins of an old 16th century monastery, passing by the magnificent natural park of Sintra.
Before lunch we will head to Lisbon, and explore some of the major highlights, starting with Belem, famous for its discoveries period during the 16th century, passing by the Belem Tower, Discovery Monument and the Jeronimos Monastery. After lunch, tour will continue to Lisbon downtown, and explore the major sights, with a combination of driving plus walking, passing by the most famous areas of the city, such as Alfama, Baixa, Chiado and much more!
THIS IS A PRIVATE TOUR – Includes Transportation and Private Guide.
TO BOOK THIS TOUR, PLEASE CLICK "BOOK NOW" BUTTON BELOW
---
[/accordion]
–
Our private guide will be your Ambassador/Host during the day. Gastronomy is a very important aspect of our culture and part of our heritage and DNA.
Your guide will provide several recommendations along the day, where to sample the best food, and the best places to have lunch, according to your preferences.
Lunch/Meals are not included, and paid directly on the day.
–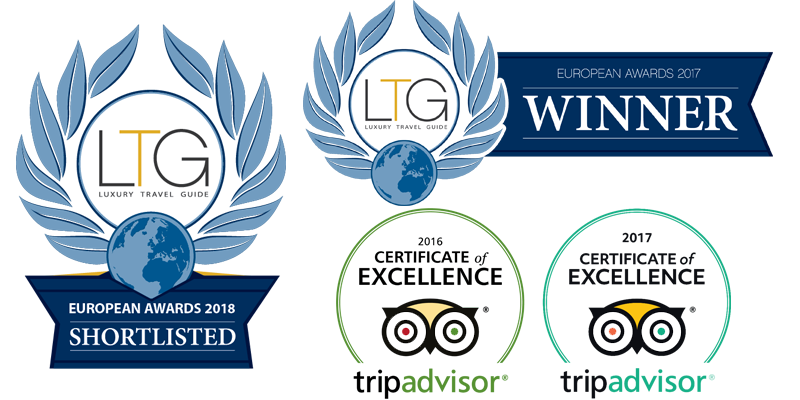 –
–
Loved this tour – November 2018
Loved this tour
Our colleagues arranged this trip for us as a private tour. Rui was so nice and so knowledgeable about the history of the palace of Pena. He got us there as soon as it was opened as it is a very popular tourist attraction. We took the tram to the top and immediately he took aside to explain the history and the architecture of the palace. It was an extremely interesting and historical experience, probably about 2 hrs. He then brought us coffee and a local pastry which was delish. Then he took us to the shore for a lunch at Neptunos, right on the water with a view of the ocean. He ordered us the traditional cod dish and that did not disappoint. It was so delicious and the server was so accommodating. The prices are so reasonable with more than enough food. We then traveled to Capo de Raco and saw the beautiful cliffs there. It was breathtaking. We went on to a fantastic wine tasting and home through the lovely town of Cascais. It was a full day but we learned so much from Rui about the history and the people of Portugal. Would use this tour group again when we return.
Laura T
Connecticut, USA – November 2018
November 2018 on Tripadvisor


Loved this tour – November 2018
Rated
5
/5 based on
550
reviews
Laura T
Connecticut, USA – November 2017
Beautiful Lisbon – November 2018
Beautiful Lisbon
We booked a private day tour with Sintra Magic Tours fro the day we got of the Windstar in Lisbon. This was ore second private trip with them.This was ore 3rd. time in Lisbon and we had certain things we wanted to see.Miguel met us at our hotel about 930 am and we returned about 830 pm.He had a list of what we wanted to see and we did it all.He was fabulous, explained the layout of the city which then made it much easier to understand, and especially on our own for the next few days.He took us to a local place for lunch which we would have never found on our own and it was great. We could not thank him enough, he was knowledgeable about everything.This is the way to see a city. The tour company was awesome as well, whatever we wanted was what we did.
Rodina K
Canada – November 2018
November 2018 on Tripadvisor


Beautiful Lisbon – November 2017
Rated
5
/5 based on
550
reviews
Rodina K
Canada – November 2017
Excellent tour – June 2017
Tour of Sintra and Cabo de Roca
Excellent tour with our guide Diogo who was very knowledgable on the history of Sintra and who was very accommodating to us!
Busilac
New York, USA – June 2017
June 2017 on Tripadvisor


Excellent tour with our guide Diogo – June 2017
Rated
5
/5 based on
550
reviews
Busilac
New York, USA
Wonderful company and a fantastic guide – May 2019
Day tour of Sintra and Cascais
First get a wonderful company then get a fantastic guide, Magik Tours and Miguel filled the bill perfectly. My wife and I were picked up at our hotel, a little earlier than expected, but that was fine and turned out well. Miguel obviously knows his stuff. The Mercedes minibus was very clean and gave us a comfortable ride with easy views out. Miguel was informative, helpful and very entertaining. After Sintra we went round the village on foot and were taken to a Port tasting, very nice. Then lunch was arranged at a fish restaurant on the way to the coast. I can only say that my wife and I found the whole meal a sublime experience. We must thank Miguel again.
We then went to the farthest point west on the continental land mass. Very interesting, then on to Cascais, A very interesting coastal village forced fo grow and change it's character, not totally, but change is visible.
After this we were driven back to our hotel. A really good day, do it if you can, you won't regret it.
May 2019 on Tripadvisor


Wonderful company and a fantastic guide – May 2019
Rated
5
/5 based on
550
reviews
Denis C
USA – May 2019
Perfect day to go to Sintra – November 2017
Perfect day to go to Sintra
Review of: Private Tour: Sintra, Cabo da Roca and Cascais Day Trip from Lisbon
Our party of 6 was picked up promptly at our hotel and whisked to Sintra while Rui/Roy provided an interesting historical context. As the Palace is very jammed with eager tourists, Rui did a great job in pulling us aside to continue with our history lesson so we didn't feel like we were part of the great throng. He also created some lovely photo ops. The rest of the day — going to lunch, Cabo da Roca and Cascais for icecream was perfect as was the drive back to town along the coast. Rui was engaging and charming. It was a perfect day to go to Sintra. Thank you, Rui.
Maude M
Los Angeles, USA – November 2017
November 2017 on Tripadvisor


Perfect day to go to Sintra – November 2017
Rated
5
/5 based on
678
reviews
Maude M
Los Angeles, USA – November 2017
Sintra and Lisbon Highlights Private Tour
Rated
5
/5 based on
501
reviews
.