Mafra National Palace and Ericeira Private Tour, With Private Driver/Guide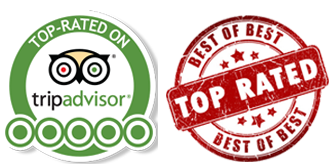 Mafra National Palace and Ericeira Private Tour
One of the best Baroque Royal Palaces in Europe
Extended Half-Day Tour (5h approx)
With Private Tour Guide (English Speaking)



Private Tour Price: 190EUR P.P. (Group Discounts Available from 15% to 30%)
This tour can start from Lisbon, Sintra or Cascais, including Airport
This tour can start anytime between 7AM and 1PM
Questions? Please call our expert: 1-800-701-1456
---
Featured on Tripadvisor, Mashable, Lisbon Guide, and Lonelyplanet
1h from Lisbon – "Totally Recommended for history lovers"
Booked 7 times last week
---
Highlights:

icon-checkmark Private Tour Service: Only For You
icon-checkmark Mafra Nacional Palace
icon-checkmark Convent of Mafra / Church
icon-checkmark Ericeira Fisherman Village
icon-checkmark And much more, tailored/adjusted with your private guide!
icon-checkmark This tour can start from Lisbon, Sintra or Cascais
Mafra National Palace is one of the biggest and impressive Palaces in the world, the biggest in Iberian Peninsula (Portugal and Spain), started building in 1717 by King John the fifth, is one of the major baroque architecture references in the world, with more than 1200 rooms and about 40.000 sqm! This vast complex is among the most sumptuous Baroque buildings in Portugal and one of the biggest buildings constructed in Europe in the 18th century, built with Brazilian Gold (As Brazil being an old colony from Portugal), 52.000 men were working daily to build this imponent palace. Also has a stunning library with more than 36.000 books, along with Rococo style. Unique in the world is also its pipe organs: more than 6 imponent organs still working after 300 years. The Palace records the oldest Carillon in Europe, and the biggest in the World, consists of 92 bells, weighing total 200 tons (440.000 Pounds!). It was conveniently located for hunting in the nearby forests and was usually a secondary residence for the royal family. The visit will later follow to Ericeira, a coast fisherman village, to enjoy great views and relax before returning to your hotel.


THIS IS A PRIVATE TOUR – Includes Transportation and Private Guide.
TO BOOK THIS TOUR, PLEASE CLICK "BOOK NOW" BUTTON BELOW
---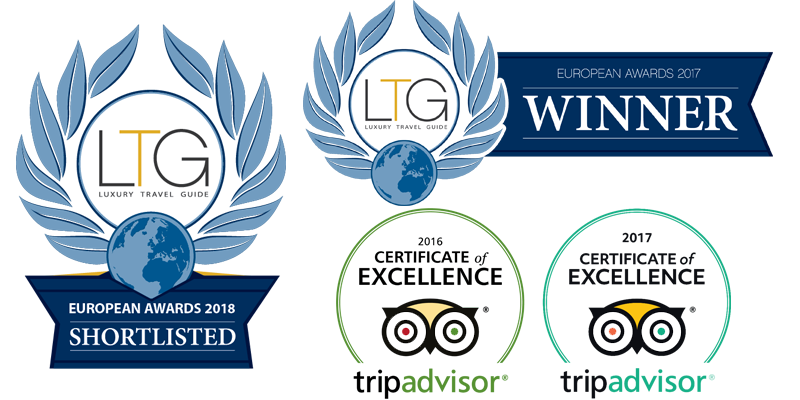 Beautiful Lisbon – November 2018
Beautiful Lisbon
We booked a private day tour with Sintra Magic Tours fro the day we got of the Windstar in Lisbon. This was ore second private trip with them.This was ore 3rd. time in Lisbon and we had certain things we wanted to see.Miguel met us at our hotel about 930 am and we returned about 830 pm.He had a list of what we wanted to see and we did it all.He was fabulous, explained the layout of the city which then made it much easier to understand, and especially on our own for the next few days.He took us to a local place for lunch which we would have never found on our own and it was great. We could not thank him enough, he was knowledgeable about everything.This is the way to see a city. The tour company was awesome as well, whatever we wanted was what we did.
Rodina K
Canada – November 2018
November 2018 on Tripadvisor


Beautiful Lisbon – November 2017
Rated
5
/5 based on
550
reviews
Rodina K
Canada – November 2017
One of the most enjoyable vacations I have been on – May 2019
Gonzalo and Andy were wonderful and knowledgeable guides
My family and I had an amazing experience with Gonzalo and Andy in Lisbon, Sintra, and Pena Palace. I was extremely impressed with their knowledge of Portuguese history, and the subtleties I would have missed had we toured by ourselves. They have deep connections with the locals, which gave us the opportunity to experience things that would have been missed by typical tourists. Sintra Majik made Portugal one of the most enjoyable vacations I have been on; I'd highly recommend to those traveling in groups.
May 2019 on Tripadvisor


One of the most enjoyable vacations I have been on – May 2019
Rated
5
/5 based on
550
reviews
dmhulme1
New York, USA – May 2019
The best part of our vacation – June 2017
The best part of our vacation! We had an amazing guide Diogo. He was so knowledgeable and has such a love of his country it made us love Portugal and want to return as soon as possible. He had everything planned and we would have never seen any of the beautiful places without him. He coordinated an amazing Port tasting and a wonderful lunch during our day. He showed us beautiful places and shared their history. Thank you so much for creating an experience we will never forget!
June 2017 on Tripadvisor


The best part of our vacation in Portugal – June 2017
Rated
5
/5 based on
550
reviews
AtlantaNative2
Atlanta, USA
Wonderful company and a fantastic guide – May 2019
Day tour of Sintra and Cascais
First get a wonderful company then get a fantastic guide, Magik Tours and Miguel filled the bill perfectly. My wife and I were picked up at our hotel, a little earlier than expected, but that was fine and turned out well. Miguel obviously knows his stuff. The Mercedes minibus was very clean and gave us a comfortable ride with easy views out. Miguel was informative, helpful and very entertaining. After Sintra we went round the village on foot and were taken to a Port tasting, very nice. Then lunch was arranged at a fish restaurant on the way to the coast. I can only say that my wife and I found the whole meal a sublime experience. We must thank Miguel again.
We then went to the farthest point west on the continental land mass. Very interesting, then on to Cascais, A very interesting coastal village forced fo grow and change it's character, not totally, but change is visible.
After this we were driven back to our hotel. A really good day, do it if you can, you won't regret it.
May 2019 on Tripadvisor


Wonderful company and a fantastic guide – May 2019
Rated
5
/5 based on
550
reviews
Denis C
USA – May 2019
Pedro was first class – May 2017
Lisbon, Fatima, Sintra, Cabo de Roca, Cascais
Pedro was AMAZING!!!
Arriving in Lisbon from Boston, Pedro was there to greet us at the airport at 9am in his brand new Mercedes van. That day and the next, my 3 friends and I had nothing to worry about. Pedro was first class and gave us tours that exceeded the wow factor. From the airport we went up to Fatima. Not only does he give us the whole tour of the basilica and the factory to get rosaries, he brings us back to find a priest to bless them. Even sends us pictures of the Pope who arrived a few days later. After Fatima, he took us down to Lisbon. Pedro knows his history, as he should, he did teach it at the university. He also knows when 4 ladies are ready for sweets and takes us to the right spot for pastries & port!
After an entire day he brought us to our hotel and greeted us again the next morning at 9am. Off to Sintra and Cascais. Had a tour of the amazing Pena Palace up top the mountains with amazing views. Strolled the town, took in a delicious port tasting and learned all about cork and did some pretty cool shopping. Cork bags are beautiful! Wined and dined at a great fishing village restaurant and had an amazing personalized lunch of the best sea bass. Took in breath taking views at the furthest western point of Europe at Cabo de Roca and continued to tour the quaint town of Cascais before he brought us back into Lisbon for a little bit more.
We became good friends with Pedro. He was a wealth of information with a fun and genuine personality. Definitely hit the wow factor touring with Pedro for 2 days.
May 2017 on Tripadvisor


Pedro was first class – May 2017
Rated
5
/5 based on
550
reviews
duxbury5302
Boston, USA – May 2017
Mafra National Palace and Ericeira Private Tour
Rated
5
/5 based on
175
reviews
.