Private Transfer from Lisbon to Algeciras (Spain)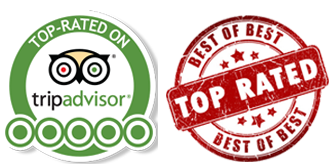 Private Transfer From Lisbon to Algeciras (Spain)
Including 1h optional stop one the way
With Transportation and Private Driver

PRICE: 875EUR fixed price up to 4 guests

---
---
Highlights:
This is a special private transfer service from Lisbon to Algeciras (Spain), including 1h optional stop on the way. Service includes personalized pick-up in Lisbon and drop-off in Algeciras (Spain) (Hotel or Port), with transportation and private driver.

This is a special private transfer – Includes Transportation, and private driver.
TO BOOK THIS TRANSFER, PLEASE CLICK "BOOK NOW" BUTTON ABOVE
---
Great tour with Miguel – November
Great tour with Miguel – November 2018
This was the best tour we took while in Europe. Miguel was an awesome guide and we thoroughly enjoyed our day. We were expecting a 3 hour day and we went several more. We were able to bypass lines and he made the most of our day in Lisbon. I would definitely recommend Miguel and Sintra Magik to anyone. Thank you Miguel for a great day.
JAY T
Houston, Texas – November
on Tripadvisor


Great tour with Miguel
Rated
5
/5 based on
550
reviews
JAY T
Houston, Texas
Best tour guide we ever had
Private tour to Fatima
On May 28 four of us from RSSC -Explorer cruise took the private Fatima tour with driver/guide par excellence Mr Diogo Costa. It was a wonderful , moving religious experience. Mr. Diogo Costa is the best tour guide we ever had in all our years of travelling worldwide . He is efficient, considerate, speaking fluent English and catering to every need of his clients. He had indeed enabled us to enjoy our trip to Fatima ,a highlight of our vacation. To make it short, Diogo is incredible beyond words! Recommend to all without reservation! Obligato.
on Tripadvisor


The best tour guide we ever had – May 2017
Rated
5
/5 based on
550
reviews
Mario Chui
Toronto, Canada
Outstanding Full Day Tour of Lisbon – January 2021
Outstanding Full Day Tour of Lisbon – January 2020
My wife and I have one word to describe our day-long walking and driving tour through Lisbon: FANTASTIC. Miguel was right on time, and he worked hard throughout the course of the long day to make this a special experience. We did not feel like he was "on the clock" but rather it felt like a friend was showing us around a city that he loves. Miguel provided us with a thoughtful and thorough tour of Lisbon. We felt like we came away with a much, much better understanding of Portugal, and the history of the people, country, religion, arts, and architecture — all while getting a good sense of the geography and beauty of Lisbon. Miguel was tireless in bringing us all around the city and made our day with him one of exploration and learning. We ended up spending 4 more days in Lisbon after our tour, and we constantly remarked to each other about how much we had seen with Miguel and learned from him about Lisbon and about Portuguese culture and history. He was good-spirited throughout the day, and was open to sharing his own experiences and to shifting what we were doing that day based on ongoing discussions and learning more about our interests. He gave us with a number of other great recommendations that we followed up on afterwards.
We would not hesitate to recommend Miguel to anyone visiting your City. Thank you for making the arrangements for Miguel to assist us.
TravelingMainer56
Maine, USA – January 2021
on Tripadvisor


Outstanding Full Day Tour of Lisbon – January 2020
Rated
5
/5 based on
678
reviews
TravelingMainer56
Maine, USA – January 2021
Another excellent tour with Diogo!
Our first tour with Diogo was in September of 2015. He was the best guide ever and he still is! Nora and friends
Leonora S
on Tripadvisor


Another excellent tour with Diogo!
Rated
5
/5 based on
550
reviews
Leonora S
Valley Cottage, USA
Loved this tour – November
Loved this tour
Our colleagues arranged this trip for us as a private tour. Rui was so nice and so knowledgeable about the history of the palace of Pena. He got us there as soon as it was opened as it is a very popular tourist attraction. We took the tram to the top and immediately he took aside to explain the history and the architecture of the palace. It was an extremely interesting and historical experience, probably about 2 hrs. He then brought us coffee and a local pastry which was delish. Then he took us to the shore for a lunch at Neptunos, right on the water with a view of the ocean. He ordered us the traditional cod dish and that did not disappoint. It was so delicious and the server was so accommodating. The prices are so reasonable with more than enough food. We then traveled to Capo de Raco and saw the beautiful cliffs there. It was breathtaking. We went on to a fantastic wine tasting and home through the lovely town of Cascais. It was a full day but we learned so much from Rui about the history and the people of Portugal. Would use this tour group again when we return.
Laura T
Connecticut, USA – November
November 2018 on Tripadvisor


Loved this tour – November
Rated
5
/5 based on
550
reviews
Laura T
Connecticut, USA – November
Private Transfer from Lisbon to Algeciras (Spain)
Rated
5
/5 based on
125
reviews
.