Private Transfer from Porto to Lisbon with 2h Sightseeing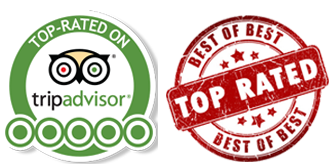 Private Transfer from Porto to Lisbon
Including 2h Sightseeing Tour Visit (Optional)
With transportation and private driver
325EUR P.P. (Group Discounts Available)
This service works on request. Please contact us for availability check
---

Private Transfer Price: 325EUR P.P. (Group Discounts Available from 15% to 30%)
Questions? Please call our expert: 1-800-701-1456
OPERATING DAILY FROM 6AM to 5PM
CLICK HERE IF LOOKING FOR TRANSFER SERVICES ONLY – NO SIGHTSEEING, DIRECT TRANSFER

---
---
Highlights:
This is a special private transfer service from Porto to Lisbon, including 2h sightseeing tour visit in Lisbon downtown/center, or stops on any city on the way to Lisbon. Service includes personalized pick-up at your hotel in Porto and drop-off at your hotel in Lisbon, or any other location nearby (Sintra or Cascais), with transportation and private driver.

This is a special private transfer – Includes Transportation, and private driver.
TO BOOK THIS TRANSFER, PLEASE CLICK "BOOK NOW" BUTTON ABOVE
---
Beautiful Lisbon – November
Beautiful Lisbon
We booked a private day tour with Sintra Magic Tours fro the day we got of the Windstar in Lisbon. This was ore second private trip with them.This was ore 3rd. time in Lisbon and we had certain things we wanted to see.Miguel met us at our hotel about 930 am and we returned about 830 pm.He had a list of what we wanted to see and we did it all.He was fabulous, explained the layout of the city which then made it much easier to understand, and especially on our own for the next few days.He took us to a local place for lunch which we would have never found on our own and it was great. We could not thank him enough, he was knowledgeable about everything.This is the way to see a city. The tour company was awesome as well, whatever we wanted was what we did.
Rodina K
Canada – November
on Tripadvisor


Beautiful Lisbon – November
Rated
5
/5 based on
550
reviews
Rodina K
Canada – November
Wonderful experience in Portugal – December
Wonderful experience in Portugal!
Excellent tour experience with Diogo! We had a fantastic three day tour of Southern Portugal. He knew all the best sites and restaurants to visit. Diogo spoke English very well and took care of all the negotiating at stores, restaurants, etc. His knowledge of Portugal and ability to get us into places for private tours was amazing. He has a great sense of humor and is always perceptive to the needs of the group.
ChelseaP
Portland, OR, USA
on Tripadvisor


Tremendous Guides, memorable stay – December
Rated
5
/5 based on
550
reviews
ChelseaP
Portland, OR, USA – December
Wonderful guide, Diogo
So very much enjoyed our private guided tour of Sintra with our wonderful guide, Diogo!
He knew all the best places & secret trails in Sintra! We enjoyed a delicious typical Portuguese lunch with him & toured Palacio Nacional da Pena, CaboDa Roca, & Cascais! Enjoyed our time with him so much we booked him again the next morning for Lisbon city highlights! I highly recommend both tours with Diogo! He is very knowledgeable of the Portuguese history & described it all in an entertaining fashion!
on Tripadvisor


The best part of our vacation in Portugal
Rated
5
/5 based on
550
reviews
Lynn C
Arizona, USA
Extremely knowledgeable and informative
First visit to Portugal
My wife and I took a 3 week cross Atlantic cruise, ending in Lisbon. We were picked up at the pier by Pedro and Diogo at 8:45a. They loaded our luggage, and we spent the next 9 hours touring Sintra castle, stopping in town for a 40 minute private Port wine tasting, then to a fishing village for the best meal of the trip, whole Sea Bass. Pedro seemed to be friends with everyone, called ahead to have them start the cooking, and treated us like long lost friends. Both guides were extremely knowledgeable and informative, and knew how to get in and out of crowds, especially given it was May Day. We cannot recommend Sintra Magik tours and our guides.
John W, USA
on Tripadvisor


Extremely knowledgeable and informative
Rated
5
/5 based on
550
reviews
John W
USA
Wonderful company and a fantastic guide
Day tour of Sintra and Cascais
First get a wonderful company then get a fantastic guide, Magik Tours and Miguel filled the bill perfectly. My wife and I were picked up at our hotel, a little earlier than expected, but that was fine and turned out well. Miguel obviously knows his stuff. The Mercedes minibus was very clean and gave us a comfortable ride with easy views out. Miguel was informative, helpful and very entertaining. After Sintra we went round the village on foot and were taken to a Port tasting, very nice. Then lunch was arranged at a fish restaurant on the way to the coast. I can only say that my wife and I found the whole meal a sublime experience. We must thank Miguel again.
We then went to the farthest point west on the continental land mass. Very interesting, then on to Cascais, A very interesting coastal village forced fo grow and change it's character, not totally, but change is visible.
After this we were driven back to our hotel. A really good day, do it if you can, you won't regret it.
on Tripadvisor


Wonderful company and a fantastic guide – July 2020
Rated
5
/5 based on
550
reviews
Denis C
USA – July 2020
Private Transfer from Porto to Lisbon
Rated
5
/5 based on
255
reviews
.