Private Transfer to Vilamoura Algarve from Lisbon with 2h Sightseeing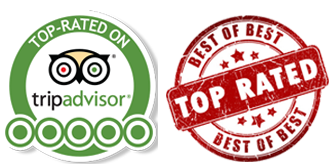 Private Transfer to Vilamoura ALGARVE
FROM Lisbon
Including 2h Sightseeing Tour Visit
With Transportation and Private Driver
PRICE FROM 325EUR (Up to 4 guests)
---

OPERATING DAILY – RESERVATION REQUIRED
CLICK HERE IF LOOKING FOR TRANSFER SERVICES ONLY – NO STOPS, DIRECT TRANSFER

---
---
Highlights:
This is a special private transfer service from Lisbon to Algarve, including 2h sightseeing tour visit around your city/village hotel area in Algarve. Service includes personalized pick-up at your hotel in Lisbon and drop-off at your hotel in Algarve, with transportation and private driver.

This is a special private transfer – Includes Transportation, and private driver.
TO BOOK THIS TRANSFER, PLEASE CLICK "BOOK NOW" BUTTON ABOVE

---
Diogo is the best guide – April
Diogo is the best guide!
We had Diogo Vasco as our guide for three days and he was fantastic! He was so knowledgeable and fun….his English was flawless and he was able to explain things so well, enabling us to learn so much about all the sights we saw. He was also able to joke around with us so the trip was full of laughter. We have been fortunate enough to travel a lot and have had a lot of experience with tour guides…Diogo was by far the best tour guide we have ever had. Also, the communications beforehand with the company was excellent and very timely.
Ruth H – Oregon, USA
April on Tripadvisor

Diogo is the best guide – April
Rated
5
/5 based on
550
reviews
Ruth H
Oregon, USA – April
Best Private Pilgrimage to Fatima and Eucharistic Miracle at Santarem – August
Best Private Pilgrimage to Fatima and Eucharistic Miracle at Santarem – August
I can't say enough about how miraculous our pilgrimage was for the 100 years Fatima Jubilee. Pedro was our guide and Guardian Angel. He took care of our every need and was sensitive to our needs and desires. He thought of every detail and made sure our time at each stop was intimate and private. He was well connected and was able to accommodate our every request. Pedro was very friendly and made us feel comfortable from the start and by the end of our day together we considered him our friend. If you want to go to Fatima and Santarem…Pedro is your guy!
I have told all my friends and family that they need to visit Fatima with Pedro. He is a devout Catholic who is happy to share his love of Fatima with all. A wonderful unexpected bonus was how good he was with a camera which came in handy when we asked if he minded taking our picture at all the special places we visited. He was more than happy to take our picture and made sure it was the perfect shot. What a treat when we got home and uploaded all the pictures he took. A great visual reminder of our special unforgettable day! Thank you, Pedro!
Also a big thank you to Gonzalo who so patiently answered all of our questions leading up to the big day. He could tell how much this visit to Fatima meant to us and was willing to accommodate our every request.
I have no doubt that Sintra Magik is the best company to work with when planning a trip to Fatima and Santarem.
A.M.
USA – August
on Tripadvisor


Best Private Pilgrimage to Fatima and Eucharistic Miracle at Santarem – August
Rated
5
/5 based on
678
reviews
A.M. USA
USA – August
Extremely knowledgeable and informative
First visit to Portugal
My wife and I took a 3 week cross Atlantic cruise, ending in Lisbon. We were picked up at the pier by Pedro and Diogo at 8:45a. They loaded our luggage, and we spent the next 9 hours touring Sintra castle, stopping in town for a 40 minute private Port wine tasting, then to a fishing village for the best meal of the trip, whole Sea Bass. Pedro seemed to be friends with everyone, called ahead to have them start the cooking, and treated us like long lost friends. Both guides were extremely knowledgeable and informative, and knew how to get in and out of crowds, especially given it was May Day. We cannot recommend Sintra Magik tours and our guides.
John W, USA
on Tripadvisor


Extremely knowledgeable and informative
Rated
5
/5 based on
550
reviews
John W
USA
Outstanding Full Day Tour of Lisbon – January 2021
Outstanding Full Day Tour of Lisbon – January 2020
My wife and I have one word to describe our day-long walking and driving tour through Lisbon: FANTASTIC. Miguel was right on time, and he worked hard throughout the course of the long day to make this a special experience. We did not feel like he was "on the clock" but rather it felt like a friend was showing us around a city that he loves. Miguel provided us with a thoughtful and thorough tour of Lisbon. We felt like we came away with a much, much better understanding of Portugal, and the history of the people, country, religion, arts, and architecture — all while getting a good sense of the geography and beauty of Lisbon. Miguel was tireless in bringing us all around the city and made our day with him one of exploration and learning. We ended up spending 4 more days in Lisbon after our tour, and we constantly remarked to each other about how much we had seen with Miguel and learned from him about Lisbon and about Portuguese culture and history. He was good-spirited throughout the day, and was open to sharing his own experiences and to shifting what we were doing that day based on ongoing discussions and learning more about our interests. He gave us with a number of other great recommendations that we followed up on afterwards.
We would not hesitate to recommend Miguel to anyone visiting your City. Thank you for making the arrangements for Miguel to assist us.
TravelingMainer56
Maine, USA – January 2021
on Tripadvisor


Outstanding Full Day Tour of Lisbon – January 2020
Rated
5
/5 based on
678
reviews
TravelingMainer56
Maine, USA – January 2021
Best tour guide we ever had
Private tour to Fatima
On May 28 four of us from RSSC -Explorer cruise took the private Fatima tour with driver/guide par excellence Mr Diogo Costa. It was a wonderful , moving religious experience. Mr. Diogo Costa is the best tour guide we ever had in all our years of travelling worldwide . He is efficient, considerate, speaking fluent English and catering to every need of his clients. He had indeed enabled us to enjoy our trip to Fatima ,a highlight of our vacation. To make it short, Diogo is incredible beyond words! Recommend to all without reservation! Obligato.
on Tripadvisor


The best tour guide we ever had – May 2017
Rated
5
/5 based on
550
reviews
Mario Chui
Toronto, Canada
Private Transfer from Lisbon to Vilamoura Algarve
Rated
5
/5 based on
299
reviews
.