Sintra and Mafra – Pena and Mafra National Palaces – Full-Day Private Tour (7h)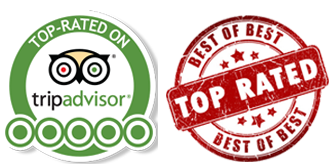 Sintra and Mafra Royal Palaces
Sintra – Pena National Palace
Mafra – National Palace and Convent
The Two Best Royal Palaces of Portugal in One day
Full-Day (7h approx) – With Private Tour Guide

Private Tour Price: 175EUR P.P. (Group Discounts Available from 15% to 30%)
---
Featured on Tripadvisor, Mashable, Lisbon Guide, and Lonelyplanet
"Amazing Private Tour" – "Outstanding Experience" – "Totally Recommended"
Booked 12 times last week
---
Highlights:
icon-checkmark Private Tour Service: Only For You
icon-checkmark Sintra Unesco World Heritage
icon-checkmark Pena National Palace
icon-checkmark Mafra National Palace
icon-checkmark Fisherman Village of Ericeira (Optional)
icon-checkmark And Much More, with the assistance of our Private Guide
Only 30 min from Lisbon, this is the best tour to learn more about Sintra , as one of the most beautiful villages of Portugal, land of Kings and Queens, famous over the centuries of the Portuguese History. Named Unesco World Heritage in 1995, you will be presented to visit the beautiful landscape of Sintra, and also to visit Mafra, famous for it's outstanding and unique Royal Palace.
You will have opportunity to visit the amazing Pena National Palace, former Royal Palace of the Portuguese Kings, considered in 2015 by EBD the Most Beautiful Castle in Europe, built on the ruins of an old 16th century monastery. A stop for Lunch will be done nearby the village (not included) or in Mafra (second stop).
Then, after the Pena National Palace, there will be a quick stop for lunch, followed by a guided visit to Mafra National Palace. Mafra National Palace is one of the biggest and impressive Palaces in the world, the biggest in Iberian Peninsula (Portugal and Spain), started building in 1717 by King John the fifth, is one of the major baroque architecture references in the world, with more than 1200 rooms and about 40.000 sqm! This vast complex is among the most sumptuous Baroque buildings in Portugal and one of the biggest buildings constructed in Europe in the 18th century, built with Brazilian Gold (As Brazil being an old colony from Portugal), 52.000 men were working daily to build this imponent palace. Also has a stunning library with more than 36.000 books, along with Rococo style. Unique in the world is also its pipe organs: more than 6 imponent organs still working after 300 years. The Palace records the oldest Carillon in Europe, and the biggest in the World, consists of 92 bells, weighing total 200 tons (440.000 Pounds!). It was conveniently located for hunting in the nearby forests and was usually a secondary residence for the royal family.
THIS IS A PRIVATE TOUR – Includes Transportation and Private Guide.
TO BOOK THIS TOUR, PLEASE CLICK "BOOK NOW" BUTTON BELOW
---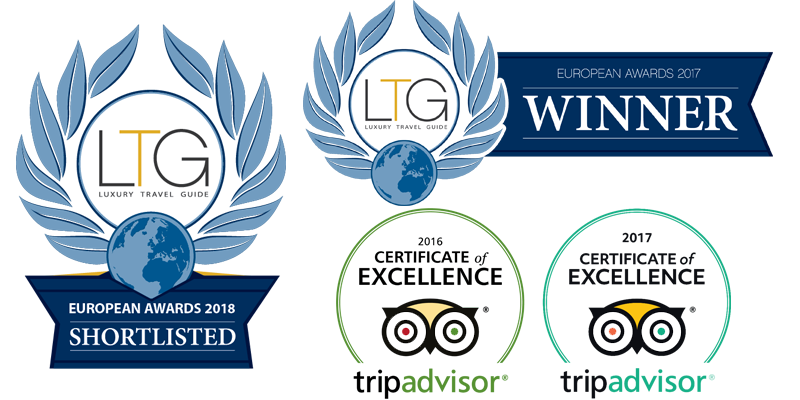 Wonderful experience in Portugal – May 2017
Wonderful experience in Portugal!
Excellent tour experience with Diogo! We had a fantastic three day tour of Southern Portugal. He knew all the best sites and restaurants to visit. Diogo spoke English very well and took care of all the negotiating at stores, restaurants, etc. His knowledge of Portugal and ability to get us into places for private tours was amazing. He has a great sense of humor and is always perceptive to the needs of the group.
ChelseaP
Portland, OR, USA
May 2017 on Tripadvisor


Tremendous Guides, memorable stay – May 2017
Rated
5
/5 based on
550
reviews
ChelseaP
Portland, OR, USA – May 2017
Wonderful guide, Diogo – June 2017
So very much enjoyed our private guided tour of Sintra with our wonderful guide, Diogo!
He knew all the best places & secret trails in Sintra! We enjoyed a delicious typical Portuguese lunch with him & toured Palacio Nacional da Pena, CaboDa Roca, & Cascais! Enjoyed our time with him so much we booked him again the next morning for Lisbon city highlights! I highly recommend both tours with Diogo! He is very knowledgeable of the Portuguese history & described it all in an entertaining fashion!
June 2017 on Tripadvisor


The best part of our vacation in Portugal – June 2017
Rated
5
/5 based on
550
reviews
Excellent tour – June 2017
Tour of Sintra and Cabo de Roca
Excellent tour with our guide Diogo who was very knowledgable on the history of Sintra and who was very accommodating to us!
Busilac
New York, USA – June 2017
June 2017 on Tripadvisor


Excellent tour with our guide Diogo – June 2017
Rated
5
/5 based on
550
reviews
A must do day trip – October 2017
A must do day trip
Review of: Private Tour: Sintra, Cabo da Roca and Cascais Day Trip from Lisbon
Sintra Magik was recommended to me by two separate friends of mine who told me this experience was a 'do not miss.' Andy was our tour guide and he was great! Each stop was more beautiful than the last, and Andy was able to answer all our questions and was wonderful in knowing all the details. Our favorite part (and meal) of the day was the stop we made on our way to Cascais to a delicious and authentic Portuguese restaurant, recommended by Andy. We still talk about the food we were served! Overall a great day – we will definitely recommend!
Nicole P
New York, USA – October 2017
October 2017 on Tripadvisor


A must do day trip – October 2017
Rated
5
/5 based on
678
reviews
Nicole P New York, USA – October 2017
Nicole P New York, USA – October 2017
Incredible Tour Guide – May 2017
We booked a tour of Sintra, Pena Palace and the Golden Triangle through Sintra Magik. They were very accommodating of our scheduling needs. Diogo Costa was our private tour guide, and we found him to be awesome! He arrived at our hotel promptly at the scheduled time and had bottled water in his car for us through the day. He is a native of the Sintra area and intimately knowledgable of the entire area. Diogo has a very relaxed, congenial manner which made it easy and comfortable to spend the day with him. The pace of the trip was perfect and our guide was always considerate about having us see and do what we wanted. Diogo also arranged for us to have lunch at a wonderful place in Sintra. He called ahead so that the food would be ready and therefore optimize our sightseeing time. While he is Portuguese, his English language skills are impeccable. I would give Diogo Costa and Sintra Magik Tours my highest recommendation if you're looking for a private tour.
May 2017 on Tripadvisor


Incredible Tour Guide – May 2017
Rated
5
/5 based on
550
reviews
m2s2wilson
Oregon, USA – May 2017
Sintra and Mafra – Pena and Mafra National Palaces – Full-Day Private Tour (7h)
Rated
5
/5 based on
200
reviews
.