Sintra and Mafra – Pena and Mafra National Palaces – Full-Day Private Tour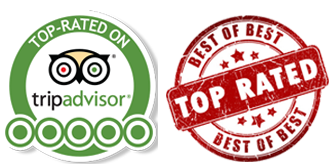 Sintra and Mafra Royal Palaces
Sintra – Pena National Palace
Mafra – National Palace and Convent
The Two Best Royal Palaces of Portugal in One day
Full-Day (7h approx) – With Private Tour Guide

Private Tour Price: 175EUR P.P. (Group Discounts Available from 15% to 30%)
This tour can start from Lisbon, Sintra or Cascais, including Airport
Questions? Please call our expert: 1-800-701-1456
---
Featured on Tripadvisor, Mashable, Lisbon Guide, and Lonelyplanet
"Amazing Private Tour" – "Outstanding Experience" – "Totally Recommended"
Booked 9 times last week
---
Highlights:
icon-checkmark Private Tour Service: Only For You
icon-checkmark Sintra Unesco World Heritage
icon-checkmark Pena National Palace
icon-checkmark Mafra National Palace
icon-checkmark Fisherman Village of Ericeira (Optional)
icon-checkmark And Much More, with the assistance of our Private Guide
Only 30 min from Lisbon, this is the best tour to learn more about Sintra , as one of the most beautiful villages of Portugal, land of Kings and Queens, famous over the centuries of the Portuguese History. Named Unesco World Heritage in 1995, you will be presented to visit the beautiful landscape of Sintra, and also to visit Mafra, famous for it's outstanding and unique Royal Palace.
You will have opportunity to visit the amazing Pena National Palace, former Royal Palace of the Portuguese Kings, considered in 2015 by EBD the Most Beautiful Castle in Europe, built on the ruins of an old 16th century monastery. A stop for Lunch will be done nearby the village (not included) or in Mafra (second stop).
Then, after the Pena National Palace, there will be a quick stop for lunch, followed by a guided visit to Mafra National Palace. Mafra National Palace is one of the biggest and impressive Palaces in the world, the biggest in Iberian Peninsula (Portugal and Spain), started building in 1717 by King John the fifth, is one of the major baroque architecture references in the world, with more than 1200 rooms and about 40.000 sqm! This vast complex is among the most sumptuous Baroque buildings in Portugal and one of the biggest buildings constructed in Europe in the 18th century, built with Brazilian Gold (As Brazil being an old colony from Portugal), 52.000 men were working daily to build this imponent palace. Also has a stunning library with more than 36.000 books, along with Rococo style. Unique in the world is also its pipe organs: more than 6 imponent organs still working after 300 years. The Palace records the oldest Carillon in Europe, and the biggest in the World, consists of 92 bells, weighing total 200 tons (440.000 Pounds!). It was conveniently located for hunting in the nearby forests and was usually a secondary residence for the royal family.
THIS IS A PRIVATE TOUR – Includes Transportation and Private Guide.
TO BOOK THIS TOUR, PLEASE CLICK "BOOK NOW" BUTTON BELOW
---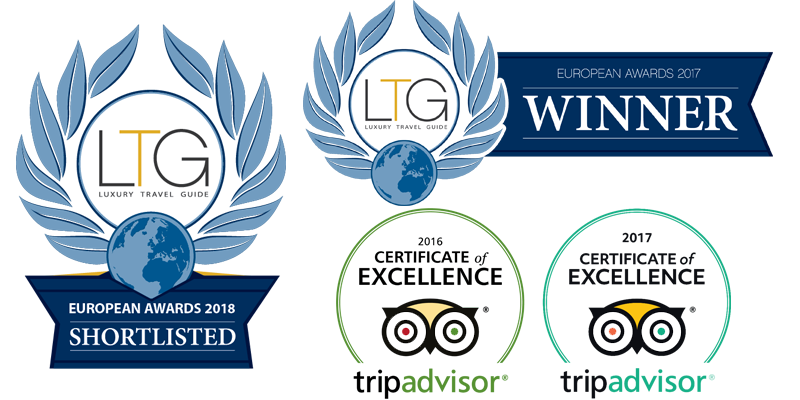 Loved this tour – November 2017
Loved this tour
Our colleagues arranged this trip for us as a private tour. Rui was so nice and so knowledgeable about the history of the palace of Pena. He got us there as soon as it was opened as it is a very popular tourist attraction. We took the tram to the top and immediately he took aside to explain the history and the architecture of the palace. It was an extremely interesting and historical experience, probably about 2 hrs. He then brought us coffee and a local pastry which was delish. Then he took us to the shore for a lunch at Neptunos, right on the water with a view of the ocean. He ordered us the traditional cod dish and that did not disappoint. It was so delicious and the server was so accommodating. The prices are so reasonable with more than enough food. We then traveled to Capo de Raco and saw the beautiful cliffs there. It was breathtaking. We went on to a fantastic wine tasting and home through the lovely town of Cascais. It was a full day but we learned so much from Rui about the history and the people of Portugal. Would use this tour group again when we return.
Laura T
Connecticut, USA – November 2017
November 2017 on Tripadvisor


Loved this tour – November 2017
Rated
5
/5 based on
550
reviews
Laura T
Connecticut, USA – November 2017
Diogo is the best guide – May 2017
Diogo is the best guide!
We had Diogo Vasco as our guide for three days and he was fantastic! He was so knowledgeable and fun….his English was flawless and he was able to explain things so well, enabling us to learn so much about all the sights we saw. He was also able to joke around with us so the trip was full of laughter. We have been fortunate enough to travel a lot and have had a lot of experience with tour guides…Diogo was by far the best tour guide we have ever had. Also, the communications beforehand with the company was excellent and very timely.
Ruth H – Oregon, USA
May 2017 on Tripadvisor

Diogo is the best guide – May 2017
Rated
5
/5 based on
550
reviews
Ruth H
Oregon, USA – May 2017
Tremendous Guides, memorable stay – May 2017
Highlights of Lisbon/ Sintra Wine Tasting
We just had a day and half to experience Lisbon and Sintra as a family with our adult children. Gonzalo and Andy were tremendous guides who allowed us to see and do more than we ever could have experienced on our own or with a large, unpersonalized tour company. They met us at the airport and truly made everything easy and seamless for us. We had toured Barcelona just days earlier with a larger tour operator and Sintra Magik was a superior experience because of their personalized service and expert knowledge of the history, politics, and culture of Portugal. They both spoke perfect English, and were delightful companions to our introduction to Portugal.
One of the highlights of the trip was experiencing the amazing foods and wines of Portugal. This is where the tour really excelled. We had a private tour of a local winery. The fourth-generation owner was simply delightful, sharing his knowledge of local wines and regions. At another location, we has a private tasting of local port, cheeses and meats complete with the history. We also enjoyed a meal at a local restaurant that was off the tourist path and which served fresh fish that had been caught that morning. The fish, the wine, the fresh vegetables, the Portuguese desserts…unforgettable!
If you want to experience Portuguese history, food and culture in a personalized, first class way, I highly recommend Sintra Magik Tours. They made our brief stay in Portugal relaxed and memorable.
May 2017 on Tripadvisor


Tremendous Guides, memorable stay – May 2017
Rated
5
/5 based on
550
reviews
Outstanding Full Day Tour of Lisbon – November 2017
Outstanding Full Day Tour of Lisbon – November 2017
My wife and I have one word to describe our day-long walking and driving tour through Lisbon: FANTASTIC. Miguel was right on time, and he worked hard throughout the course of the long day to make this a special experience. We did not feel like he was "on the clock" but rather it felt like a friend was showing us around a city that he loves. Miguel provided us with a thoughtful and thorough tour of Lisbon. We felt like we came away with a much, much better understanding of Portugal, and the history of the people, country, religion, arts, and architecture — all while getting a good sense of the geography and beauty of Lisbon. Miguel was tireless in bringing us all around the city and made our day with him one of exploration and learning. We ended up spending 4 more days in Lisbon after our tour, and we constantly remarked to each other about how much we had seen with Miguel and learned from him about Lisbon and about Portuguese culture and history. He was good-spirited throughout the day, and was open to sharing his own experiences and to shifting what we were doing that day based on ongoing discussions and learning more about our interests. He gave us with a number of other great recommendations that we followed up on afterwards.
We would not hesitate to recommend Miguel to anyone visiting your City. Thank you for making the arrangements for Miguel to assist us.
TravelingMainer56
Maine, USA – November 2017
November 2017 on Tripadvisor


Outstanding Full Day Tour of Lisbon – November 2017
Rated
5
/5 based on
678
reviews
TravelingMainer56
Maine, USA – November 2017
Highly Recommend Sintra Magik Service – May 2017
Highly Recommend Sintra Magic Service
We booked a private guided tour to Fatima wiht Sintra Magic and were very satisfied with the experience. Diogo Costa is an excellent guide who is capable of answering questions in depth, as well as being a pleasant companion. The vehicle was new and spacious.
After a morning in Fatima, the tour included lunch on the coast in Nazare, where he took us to a great local restaurant where we were the only non-Portuguese customers – simply superb! We concluded with a walking tour of Obidos.
What particularly impressed was that Diogo gave us excellent recommendations for other excursions we were subsequently taking on our own.
SheriffSantiago
Santiago – May 2017
May 2017 on Tripadvisor


Highly Recommend Sintra Magik Service – May 2017
Rated
5
/5 based on
550
reviews
SheriffSantiago
Santiago – May 2017
Sintra and Mafra – Pena and Mafra National Palaces – Full-Day Private Tour (7h)
Rated
5
/5 based on
200
reviews
.