Sintra and Mafra – Pena and Mafra National Palaces – Full-Day Private Tour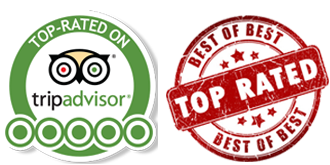 Sintra and Mafra Royal Palaces
Sintra – Pena National Palace
Mafra – National Palace and Convent
The Two Best Royal Palaces of Portugal in One day
Full-Day (7h approx) – With Private Tour Guide


Private Tour Price: 180EUR P.P. (Group Discounts Available from 15% to 30%)
This tour can start from Lisbon, Sintra or Cascais, including Airport
Questions? Please call our expert: 1-800-701-1456
---
Featured on Tripadvisor, Mashable, Lisbon Guide, and Lonelyplanet
"Amazing Private Tour" – "Outstanding Experience" – "Totally Recommended"
Booked 9 times last week
---
Highlights:
icon-checkmark Private Tour Service: Only For You
icon-checkmark Sintra Unesco World Heritage
icon-checkmark Pena National Palace
icon-checkmark Mafra National Palace
icon-checkmark Fisherman Village of Ericeira (Optional)
icon-checkmark And Much More, with the assistance of our Private Guide
Only 30 min from Lisbon, this is the best tour to learn more about Sintra , as one of the most beautiful villages of Portugal, land of Kings and Queens, famous over the centuries of the Portuguese History. Named Unesco World Heritage in 1995, you will be presented to visit the beautiful landscape of Sintra, and also to visit Mafra, famous for it's outstanding and unique Royal Palace.
You will have opportunity to visit the amazing Pena National Palace, former Royal Palace of the Portuguese Kings, considered in 2015 by EBD the Most Beautiful Castle in Europe, built on the ruins of an old 16th century monastery. A stop for Lunch will be done nearby the village (not included) or in Mafra (second stop).
Then, after the Pena National Palace, there will be a quick stop for lunch, followed by a guided visit to Mafra National Palace. Mafra National Palace is one of the biggest and impressive Palaces in the world, the biggest in Iberian Peninsula (Portugal and Spain), started building in 1717 by King John the fifth, is one of the major baroque architecture references in the world, with more than 1200 rooms and about 40.000 sqm! This vast complex is among the most sumptuous Baroque buildings in Portugal and one of the biggest buildings constructed in Europe in the 18th century, built with Brazilian Gold (As Brazil being an old colony from Portugal), 52.000 men were working daily to build this imponent palace. Also has a stunning library with more than 36.000 books, along with Rococo style. Unique in the world is also its pipe organs: more than 6 imponent organs still working after 300 years. The Palace records the oldest Carillon in Europe, and the biggest in the World, consists of 92 bells, weighing total 200 tons (440.000 Pounds!). It was conveniently located for hunting in the nearby forests and was usually a secondary residence for the royal family.
THIS IS A PRIVATE TOUR – Includes Transportation and Private Guide.
TO BOOK THIS TOUR, PLEASE CLICK "BOOK NOW" BUTTON BELOW
---
[/accordion]
–
Our private guide will be your Ambassador/Host during the day. Gastronomy is a very important aspect of our culture and part of our heritage and DNA.
Your guide will provide several recommendations along the day, where to sample the best food, and the best places to have lunch, according to your preferences.
Lunch/Meals are not included, and paid directly on the day.
–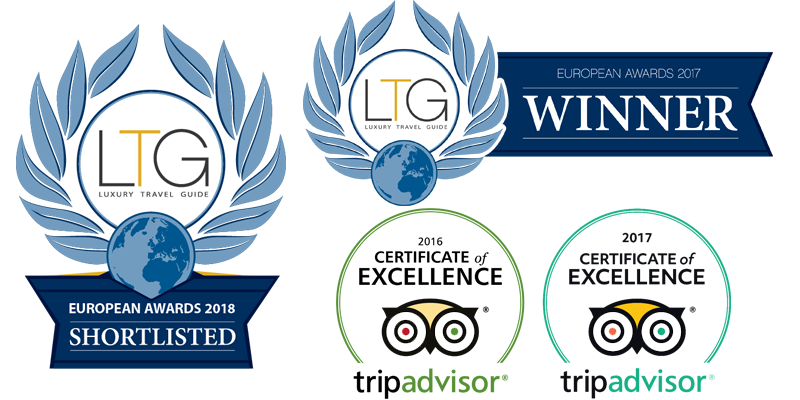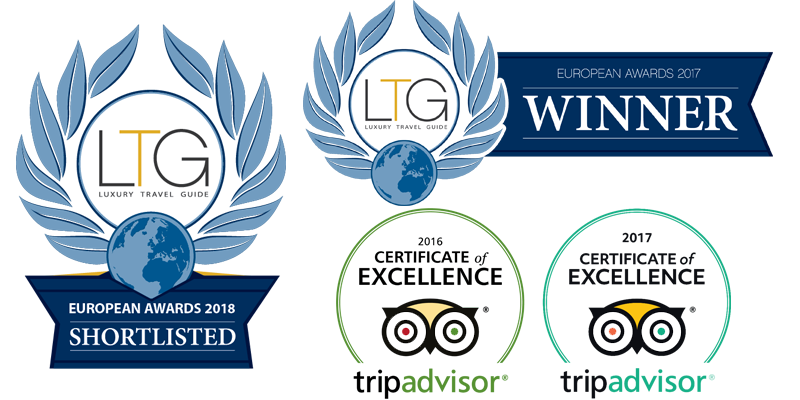 –
–
A Lifetime of Memories – December 2018
A Lifetime of Memories – December 2017
Our two days with Miguel were the highlights of our recent Iberian vacation. We were quickly won over by his charm and encyclopedic knowledge of the history, culture, and lore of Portugal. He tailored the tours to our own interests, and we can't wait to come back: a special country and a special person.
Linda W
USA – December 2018
December 2018 on Tripadvisor


A Lifetime of Memories – December 2018
Rated
5
/5 based on
678
reviews
Linda W
USA – December 2018
Great tour with Miguel – November 2018
Great tour with Miguel – November 2018
This was the best tour we took while in Europe. Miguel was an awesome guide and we thoroughly enjoyed our day. We were expecting a 3 hour day and we went several more. We were able to bypass lines and he made the most of our day in Lisbon. I would definitely recommend Miguel and Sintra Magik to anyone. Thank you Miguel for a great day.
JAY T
Houston, Texas – November 2018
November 2017 on Tripadvisor


Great tour with Miguel – November 2018
Rated
5
/5 based on
550
reviews
JAY T
Houston, Texas – November 2018
Best part of the trip – October 2018
Best part of the trip
Review of: Private Tour: Sintra, Cabo da Roca and Cascais Day Trip from Lisbon
We booked a private tour to Sintra, Cabo da Roca, and Cascais with Sintra Magik and it was one of the best days of our trip! We could not have asked for a better tour guide than Miguel. He was so knowledgeable and friendly, and he continuously went out of his way to make sure we were enjoying ourselves and ensuring we experienced the best of Portugal. It certainly seemed like Miguel went above and beyond to make us feel comfortable in Lisbon and in Portugal and we are extremely grateful that Miguel was our tour guide. He always provided us with options for how we could spend our time so the private tours felt very customized to our preferences. Our group joked that having Miguel as our tour guide felt like just hanging out with a friend – he is a great host!
We enjoyed our private tour to Sintra and Cascais with Miguel so much that we immediately booked a second private tour with Miguel for later that week to Evora and Monsaraz. Both the Sintra tour and Monsaraz were fantastic and I'd highly recommend them. Well worth it to splurge on the private tours!
Overall we had a great time with Miguel and got to see many beautiful parts of Portugal with so many different experiences which we would have otherwise missed if not for Sintra Magik.
jc260601
Chicago, USA – October 2018
October 2018 on Tripadvisor


Best part of the trip – October 2018
Rated
5
/5 based on
678
reviews
jc260601
Chicago, USA – October 2017
Amazing Day Well Worth It – October 2018
Amazing Day Well Worth It
Review of: Private Fatima Tour from Lisbon
My husband and I took a private tour to Fatima for the day with Andy. He was on time and was very friendly in route. We enjoyed our morning at Fatima where Andy was helpful in directing us while there but respectful of our wanting private time there as well. I especially enjoyed the local aspect of the tour with little extras along the way. We stopped for lunch at a local venue after touring the home of the children from the apparitions. We even had time to visit the local manufacturing facility of the Fatima statues, rosaries etc. where I was able to purchase genuine Fatima goods. Andy even took us for a tour in the back to see the artists working on the statues. On our way home we stopped in the small town of Obidos which was an added bonus and a delightful afternoon. My husband especially enjoyed touring this "walled" town. If I were to travel back to Lisbon, I would absolutely request Andy for another tour. I have no complaints at all!
rbc29782017
Louisiana, USA – October 2018
October 2018 on Tripadvisor


Amazing Day Well Worth It – October 2017
Rated
5
/5 based on
678
reviews
rbc29782017 Louisiana, USA – October 2017
rbc29782017 Louisiana, USA – October 2017
Beautiful Lisbon – November 2018
Beautiful Lisbon
We booked a private day tour with Sintra Magic Tours fro the day we got of the Windstar in Lisbon. This was ore second private trip with them.This was ore 3rd. time in Lisbon and we had certain things we wanted to see.Miguel met us at our hotel about 930 am and we returned about 830 pm.He had a list of what we wanted to see and we did it all.He was fabulous, explained the layout of the city which then made it much easier to understand, and especially on our own for the next few days.He took us to a local place for lunch which we would have never found on our own and it was great. We could not thank him enough, he was knowledgeable about everything.This is the way to see a city. The tour company was awesome as well, whatever we wanted was what we did.
Rodina K
Canada – November 2018
November 2018 on Tripadvisor


Beautiful Lisbon – November 2017
Rated
5
/5 based on
550
reviews
Rodina K
Canada – November 2017
Sintra and Mafra – Pena and Mafra National Palaces – Full-Day Private Tour (7h)
Rated
5
/5 based on
200
reviews
.