Fatima Sanctuary & Obidos Medieval Village Private Tour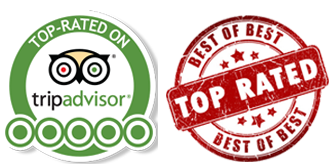 Fatima Sanctuary, Nazare Fisherman Village & Obidos Medieval Village Private Tour
With Private Tour Guide
175EUR P.P. (Group Discounts Available)
---
Featured on Tripadvisor, Mashable, Lisbon Guide, and Lonelyplanet One Of the Most Important Pilgrimage Catholic Sanctuaries In The World

"The Best Tour Experience in 2018 for Any Catholic visiting Portugal"
"FATIMA: The Most Visited Catholic Shrine In Europe, after the Vatican"
Booked 21 times last week
---
Highlights:
icon-checkmark Fatima Sanctuary – The Place of The Apparitions in 1917
icon-checkmark Basilica of Our Lady of the Rosary / Most Holy Trinity Basilica
icon-checkmark Light-up a candle Holy experience / Free-Time for Mass at the Shrine
icon-checkmark Chappel of The Apparitions (Where Our Lady appeared to the children)
icon-checkmark Children's Tombs (Saints Francisco and Jacinta)
icon-checkmark Visit to the Fisherman Village of Nazare
icon-checkmark Visit the Sanctuary of Nazare, famous for the carved wood statue from Nazareth, Holy Land
icon-checkmark And Much More, with the assistance of our Private Guide
icon-checkmark If you wish spend more time in Fatima, and time for Mass, book the full-day option on this link
Book this Private Tour to get the best from both Fatima Sanctuary and Obidos Medieval Village. Located at 1h+ driving distance from Lisbon, this is a perfect tour to head outside Lisbon and to know more about our beautiful country culture, faith, and heritage. We start in the morning with a visit to Fatima Sanctuary and optional time for mass, considered one of the most famous Catholic sites in the world, hosting the 4th biggest Catholic Church on earth, and see the place of the apparitions, including the tombs of the three children of Fatima, recently canonized as Saints. The tour will follow to Nazare fisherman village and stop for lunch. In the afternoon, we make a visit to famous Obidos Medieval Village and it's beautiful old Castle.
-> Pope Francis visited Fatima in May 2017 and canonized the children as the youngest Saints of the Catholic Church!
-> FATIMA: The Most Visited Catholic Shrine In Europe, after the Vatican!
THIS IS A PRIVATE TOUR – Includes Transportation and Private Guide.
TO BOOK THIS TOUR, PLEASE CLICK "BOOK NOW" BUTTON ABOVE
---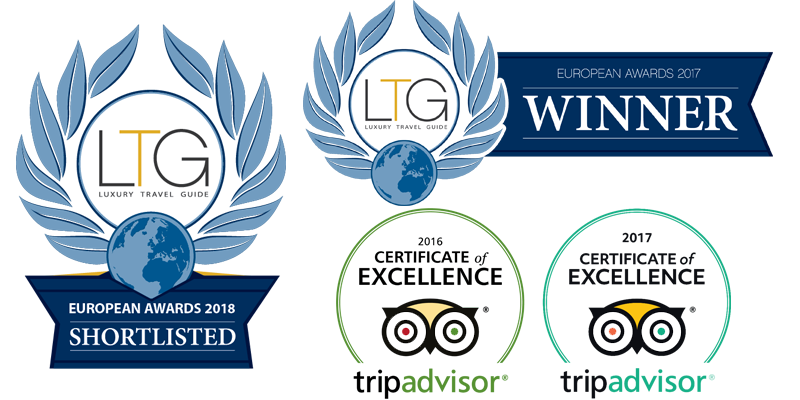 Diogo is the best guide – May 2017
Diogo is the best guide!
We had Diogo Vasco as our guide for three days and he was fantastic! He was so knowledgeable and fun….his English was flawless and he was able to explain things so well, enabling us to learn so much about all the sights we saw. He was also able to joke around with us so the trip was full of laughter. We have been fortunate enough to travel a lot and have had a lot of experience with tour guides…Diogo was by far the best tour guide we have ever had. Also, the communications beforehand with the company was excellent and very timely.
Ruth H – Oregon, USA
May 2017 on Tripadvisor

Diogo is the best guide – May 2017
Rated
5
/5 based on
550
reviews
Ruth H
Oregon, USA – May 2017
A Lifetime of Memories – December 2017
A Lifetime of Memories – December 2017
Our two days with Miguel were the highlights of our recent Iberian vacation. We were quickly won over by his charm and encyclopedic knowledge of the history, culture, and lore of Portugal. He tailored the tours to our own interests, and we can't wait to come back: a special country and a special person.
Linda W
USA – December 2017
December 2017 on Tripadvisor


A Lifetime of Memories – December 2017
Rated
5
/5 based on
678
reviews
Linda W
USA – December 2017
Wonderful guide, Diogo – June 2017
So very much enjoyed our private guided tour of Sintra with our wonderful guide, Diogo!
He knew all the best places & secret trails in Sintra! We enjoyed a delicious typical Portuguese lunch with him & toured Palacio Nacional da Pena, CaboDa Roca, & Cascais! Enjoyed our time with him so much we booked him again the next morning for Lisbon city highlights! I highly recommend both tours with Diogo! He is very knowledgeable of the Portuguese history & described it all in an entertaining fashion!
June 2017 on Tripadvisor


The best part of our vacation in Portugal – June 2017
Rated
5
/5 based on
550
reviews
Beautiful Lisbon – November 2017
Beautiful Lisbon
We booked a private day tour with Sintra Magic Tours fro the day we got of the Windstar in Lisbon. This was ore second private trip with them.This was ore 3rd. time in Lisbon and we had certain things we wanted to see.Miguel met us at our hotel about 930 am and we returned about 830 pm.He had a list of what we wanted to see and we did it all.He was fabulous, explained the layout of the city which then made it much easier to understand, and especially on our own for the next few days.He took us to a local place for lunch which we would have never found on our own and it was great. We could not thank him enough, he was knowledgeable about everything.This is the way to see a city. The tour company was awesome as well, whatever we wanted was what we did.
Rodina K
Canada – November 2017
November 2017 on Tripadvisor


Beautiful Lisbon – November 2017
Rated
5
/5 based on
550
reviews
Rodina K
Canada – November 2017
Loved this tour – November 2017
Loved this tour
Our colleagues arranged this trip for us as a private tour. Rui was so nice and so knowledgeable about the history of the palace of Pena. He got us there as soon as it was opened as it is a very popular tourist attraction. We took the tram to the top and immediately he took aside to explain the history and the architecture of the palace. It was an extremely interesting and historical experience, probably about 2 hrs. He then brought us coffee and a local pastry which was delish. Then he took us to the shore for a lunch at Neptunos, right on the water with a view of the ocean. He ordered us the traditional cod dish and that did not disappoint. It was so delicious and the server was so accommodating. The prices are so reasonable with more than enough food. We then traveled to Capo de Raco and saw the beautiful cliffs there. It was breathtaking. We went on to a fantastic wine tasting and home through the lovely town of Cascais. It was a full day but we learned so much from Rui about the history and the people of Portugal. Would use this tour group again when we return.
Laura T
Connecticut, USA – November 2017
November 2017 on Tripadvisor


Loved this tour – November 2017
Rated
5
/5 based on
550
reviews
Laura T
Connecticut, USA – November 2017
Fatima Sanctuary & Obidos Medieval Village Private Tour
Rated
5
/5 based on
255
reviews
.