Private Horse Riding Experience + Day at the The Beach (Full-Day up to 7h)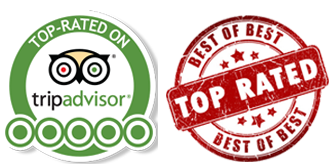 Private Horse Riding Experience
Spend the day at the beach
With Private Driver/Guide
Flexible duration (up to 7h/8h)

Private Tour Price: Starting at 650EUR
This tour can start from Lisbon, Sintra or Cascais, including Airport
Questions? Please call our expert: 1-800-701-1456
---
Featured on Tripadvisor, Mashable, Lisbon Guide, and Lonelyplanet
Booked 12 times last week
---
Highlights:

icon-checkmark Private Tour Service: Only For You
icon-checkmark Explore South Area Beach of Lisbon
icon-checkmark Private Transportation Included
icon-checkmark 1h30 Private Horse Ride at the beach
icon-checkmark Free Time for lunch (at local beach restaurant)
icon-checkmark Free Time at the beach at your leisure
icon-checkmark This tour can start from Lisbon, Sintra or Cascais
Just approx 1:20m from Lisbon, book this special adventure of a private horse riding at the beach, for you and your family, at a total relaxed and enjoyable pace. Explore also some of the best beaches around the area, including also stop for lunch at any restaurant of your choice (beach restaurant). This tour is prepared for any duration, up to 7h/8h total, including roundtrip transfers from Lisbon, vehicle and driver/guide at your disposal. The Horse Ride doesn't require any previous experience, and it's suitable for any age above 7.


THIS IS A PRIVATE TOUR – Includes Transportation and Private Driver, and Private Horse Ride.
TO BOOK THIS TOUR, PLEASE CLICK "BOOK NOW" BUTTON ABOVE
---
Diogo is the best guide – April
Diogo is the best guide!
We had Diogo Vasco as our guide for three days and he was fantastic! He was so knowledgeable and fun….his English was flawless and he was able to explain things so well, enabling us to learn so much about all the sights we saw. He was also able to joke around with us so the trip was full of laughter. We have been fortunate enough to travel a lot and have had a lot of experience with tour guides…Diogo was by far the best tour guide we have ever had. Also, the communications beforehand with the company was excellent and very timely.
Ruth H – Oregon, USA
April on Tripadvisor

Diogo is the best guide – April
Rated
5
/5 based on
550
reviews
Ruth H
Oregon, USA – April
Best part of the trip – October
Best part of the trip
Review of: Private Tour: Sintra, Cabo da Roca and Cascais Day Trip from Lisbon
We booked a private tour to Sintra, Cabo da Roca, and Cascais with Sintra Magik and it was one of the best days of our trip! We could not have asked for a better tour guide than Miguel. He was so knowledgeable and friendly, and he continuously went out of his way to make sure we were enjoying ourselves and ensuring we experienced the best of Portugal. It certainly seemed like Miguel went above and beyond to make us feel comfortable in Lisbon and in Portugal and we are extremely grateful that Miguel was our tour guide. He always provided us with options for how we could spend our time so the private tours felt very customized to our preferences. Our group joked that having Miguel as our tour guide felt like just hanging out with a friend – he is a great host!
We enjoyed our private tour to Sintra and Cascais with Miguel so much that we immediately booked a second private tour with Miguel for later that week to Evora and Monsaraz. Both the Sintra tour and Monsaraz were fantastic and I'd highly recommend them. Well worth it to splurge on the private tours!
Overall we had a great time with Miguel and got to see many beautiful parts of Portugal with so many different experiences which we would have otherwise missed if not for Sintra Magik.
jc260601
Chicago, USA – October
on Tripadvisor


Best part of the trip – October
Rated
5
/5 based on
678
reviews
jc260601
Chicago, USA – October
Beautiful Lisbon – November
Beautiful Lisbon
We booked a private day tour with Sintra Magic Tours fro the day we got of the Windstar in Lisbon. This was ore second private trip with them.This was ore 3rd. time in Lisbon and we had certain things we wanted to see.Miguel met us at our hotel about 930 am and we returned about 830 pm.He had a list of what we wanted to see and we did it all.He was fabulous, explained the layout of the city which then made it much easier to understand, and especially on our own for the next few days.He took us to a local place for lunch which we would have never found on our own and it was great. We could not thank him enough, he was knowledgeable about everything.This is the way to see a city. The tour company was awesome as well, whatever we wanted was what we did.
Rodina K
Canada – November
on Tripadvisor


Beautiful Lisbon – November
Rated
5
/5 based on
550
reviews
Rodina K
Canada – November
Wonderful experience in Portugal – December
Wonderful experience in Portugal!
Excellent tour experience with Diogo! We had a fantastic three day tour of Southern Portugal. He knew all the best sites and restaurants to visit. Diogo spoke English very well and took care of all the negotiating at stores, restaurants, etc. His knowledge of Portugal and ability to get us into places for private tours was amazing. He has a great sense of humor and is always perceptive to the needs of the group.
ChelseaP
Portland, OR, USA
on Tripadvisor


Tremendous Guides, memorable stay – December
Rated
5
/5 based on
550
reviews
ChelseaP
Portland, OR, USA – December
Outstanding Full Day Tour of Lisbon – January 2021
Outstanding Full Day Tour of Lisbon – January 2020
My wife and I have one word to describe our day-long walking and driving tour through Lisbon: FANTASTIC. Miguel was right on time, and he worked hard throughout the course of the long day to make this a special experience. We did not feel like he was "on the clock" but rather it felt like a friend was showing us around a city that he loves. Miguel provided us with a thoughtful and thorough tour of Lisbon. We felt like we came away with a much, much better understanding of Portugal, and the history of the people, country, religion, arts, and architecture — all while getting a good sense of the geography and beauty of Lisbon. Miguel was tireless in bringing us all around the city and made our day with him one of exploration and learning. We ended up spending 4 more days in Lisbon after our tour, and we constantly remarked to each other about how much we had seen with Miguel and learned from him about Lisbon and about Portuguese culture and history. He was good-spirited throughout the day, and was open to sharing his own experiences and to shifting what we were doing that day based on ongoing discussions and learning more about our interests. He gave us with a number of other great recommendations that we followed up on afterwards.
We would not hesitate to recommend Miguel to anyone visiting your City. Thank you for making the arrangements for Miguel to assist us.
TravelingMainer56
Maine, USA – January 2021
on Tripadvisor


Outstanding Full Day Tour of Lisbon – January 2020
Rated
5
/5 based on
678
reviews
TravelingMainer56
Maine, USA – January 2021
Private Horse Riding Experience
Rated
5
/5 based on
199
reviews
.