Tours to Porto
–

Private Transfer to Porto From Lisbon with 2h Sightseeing
Luxury Mercedes-Benz Transportation
Duration Recommended: 5h total
This is a special private transfer service from Lisbon to Porto, including 2h sightseeing tour visit in Porto downtown/center, or 2h stop on any city on the way to Porto (Obidos, Nazare, Fatima, Coimbra or Aveiro at your choice). Service includes personalized pick-up at your hotel in Lisbon and drop-off at your hotel in Porto, with transportation and private driver, including Luxury Mercedes Benz Vehicle – see our fleet here: https://lisbonprivatetours.com/fleet/

-> Private Tours Operating Everyday from Lisbon
-> Price: 325EUR P.P. – Group/Family Discounts Available
-> Includes Private Driver and Transportation
-> Reservation recommended minimum 3 months in advance – Contact US HERE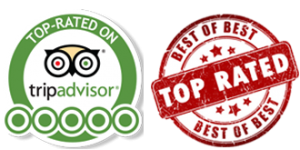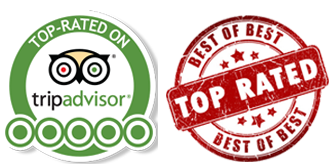 –
3 Days Trip to Porto and Douro Valley From Lisbon
Luxury Mercedes-Benz Transportation
Duration: 3 days total
This is a special private tour service for duration 3 days total, visiting the oldest wine region in the world, Douro Valley, where the famous Port wine is produced. This service will start and finish in Lisbon, passing by the beautiful city of Porto, northern Portugal, followed by a visit to the region of Douro, including optional visit to one winery in Porto and one winery in Douro, visiting the major sights on each location, with the help and assistance of our private guide during all trip. Service includes Luxury Mercedes-Benz Vehicle – see our fleet here: https://lisbonprivatetours.com/fleet/

-> Private Tours Operating Everyday from Lisbon
-> Price: 895EUR P.P. – Group/Family Discounts Available
-> Includes Private Guide, Transportation and Transfers
-> Reservation recommended minimum 3 months in advance – Contact US HERE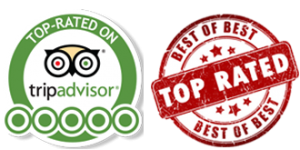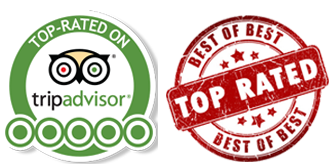 –
4 Days Private Tour to Porto and Douro Valley From Lisbon
Luxury Mercedes-Benz Transportation
Duration: 4 days total
This is a special private tour service for duration 4 days total, visiting the oldest wine region in the world, Douro Valley, where the famous Port wine is produced. This service will start and finish in Lisbon, passing by the beautiful city of Porto, northern Portugal, followed by a visit to the region of Douro, including two wine tastings during the trip, visiting the major sights on each location, with the help and assistance of our private guide during all trip. Pick-up and drop-off included on all days from/to the customer hotel. Service includes Luxury Mercedes-Benz Vehicle – see our fleet here: https://lisbonprivatetours.com/fleet/

-> Private Tours Operating Everyday from Lisbon
-> Price: 1395EUR P.P. – Group/Family Discounts Available
-> Includes Private Guide, Transportation and Transfers
-> Reservation recommended minimum 3 months in advance – Contact US HERE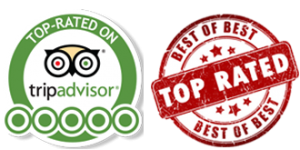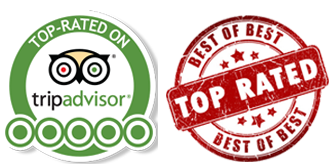 –
5 Days Wine Trip to Porto and Douro Valley From Lisbon
Luxury Mercedes-Benz Transportation
Duration: 5 days total
This is one of our bestseller multi-day private tours, covering the north of Portugal, visiting the city of Porto and Douro Valley, the oldest wine region in the world, where Port Wine is produced, including also two winery visits and local wine tastings. Includes English Speaking Private Tour Driver/Guide and Transportation, including also personalized pick-up/drop-off at your hotel on each day and all transfers included. Service includes Luxury Mercedes-Benz Vehicle – see our fleet here: https://lisbonprivatetours.com/fleet/

-> Private Tours Operating Everyday from Lisbon
-> Price: 1625EUR P.P. – Group/Family Discounts Available
-> Includes Private Guide, Transportation and Transfers
-> Reservation recommended minimum 3 months in advance – Contact US HERE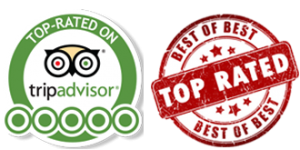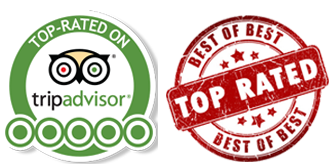 –
Wonderful guide, Diogo – June 2017
So very much enjoyed our private guided tour of Sintra with our wonderful guide, Diogo!
He knew all the best places & secret trails in Sintra! We enjoyed a delicious typical Portuguese lunch with him & toured Palacio Nacional da Pena, CaboDa Roca, & Cascais! Enjoyed our time with him so much we booked him again the next morning for Lisbon city highlights! I highly recommend both tours with Diogo! He is very knowledgeable of the Portuguese history & described it all in an entertaining fashion!
June 2017 on Tripadvisor


The best part of our vacation in Portugal – June 2017
Rated
5
/5 based on
550
reviews
One of the most enjoyable vacations I have been on – May 2017
Gonzalo and Andy were wonderful and knowledgeable guides
My family and I had an amazing experience with Gonzalo and Andy in Lisbon, Sintra, and Pena Palace. I was extremely impressed with their knowledge of Portuguese history, and the subtleties I would have missed had we toured by ourselves. They have deep connections with the locals, which gave us the opportunity to experience things that would have been missed by typical tourists. Sintra Majik made Portugal one of the most enjoyable vacations I have been on; I'd highly recommend to those traveling in groups.
May 2017 on Tripadvisor


One of the most enjoyable vacations I have been on – May 2017
Rated
5
/5 based on
550
reviews
dmhulme1
New York, USA – May 2017
Perfect day to go to Sintra – November 2017
Perfect day to go to Sintra
Review of: Private Tour: Sintra, Cabo da Roca and Cascais Day Trip from Lisbon
Our party of 6 was picked up promptly at our hotel and whisked to Sintra while Rui/Roy provided an interesting historical context. As the Palace is very jammed with eager tourists, Rui did a great job in pulling us aside to continue with our history lesson so we didn't feel like we were part of the great throng. He also created some lovely photo ops. The rest of the day — going to lunch, Cabo da Roca and Cascais for icecream was perfect as was the drive back to town along the coast. Rui was engaging and charming. It was a perfect day to go to Sintra. Thank you, Rui.
Maude M
Los Angeles, USA – November 2017
November 2017 on Tripadvisor


Perfect day to go to Sintra – November 2017
Rated
5
/5 based on
678
reviews
Maude M
Los Angeles, USA – November 2017
Best Private Pilgrimage to Fatima and Eucharistic Miracle at Santarem – November 2017
Best Private Pilgrimage to Fatima and Eucharistic Miracle at Santarem – November 2017
I can't say enough about how miraculous our pilgrimage was for the 100 years Fatima Jubilee. Pedro was our guide and Guardian Angel. He took care of our every need and was sensitive to our needs and desires. He thought of every detail and made sure our time at each stop was intimate and private. He was well connected and was able to accommodate our every request. Pedro was very friendly and made us feel comfortable from the start and by the end of our day together we considered him our friend. If you want to go to Fatima and Santarem…Pedro is your guy!
I have told all my friends and family that they need to visit Fatima with Pedro. He is a devout Catholic who is happy to share his love of Fatima with all. A wonderful unexpected bonus was how good he was with a camera which came in handy when we asked if he minded taking our picture at all the special places we visited. He was more than happy to take our picture and made sure it was the perfect shot. What a treat when we got home and uploaded all the pictures he took. A great visual reminder of our special unforgettable day! Thank you, Pedro!
Also a big thank you to Gonzalo who so patiently answered all of our questions leading up to the big day. He could tell how much this visit to Fatima meant to us and was willing to accommodate our every request.
I have no doubt that Sintra Magik is the best company to work with when planning a trip to Fatima and Santarem.
A.M.
USA – November 2017
Noovember 2017 on Tripadvisor


Best Private Pilgrimage to Fatima and Eucharistic Miracle at Santarem – November 2017
Rated
5
/5 based on
678
reviews
A.M. USA
USA – November 2017
Wonderful experience in Portugal – May 2017
Wonderful experience in Portugal!
Excellent tour experience with Diogo! We had a fantastic three day tour of Southern Portugal. He knew all the best sites and restaurants to visit. Diogo spoke English very well and took care of all the negotiating at stores, restaurants, etc. His knowledge of Portugal and ability to get us into places for private tours was amazing. He has a great sense of humor and is always perceptive to the needs of the group.
ChelseaP
Portland, OR, USA
May 2017 on Tripadvisor


Tremendous Guides, memorable stay – May 2017
Rated
5
/5 based on
550
reviews
ChelseaP
Portland, OR, USA – May 2017
Tours to Porto From Lisbon
Rated
5
/5 based on
305
reviews