Ventura Cruise Ship P&O will be docking in Lisbon 16 times in 2015.
Ventura, with 3080 passengers capacity, launched in 2008, is one of P&O most popular and luxury cruise ships.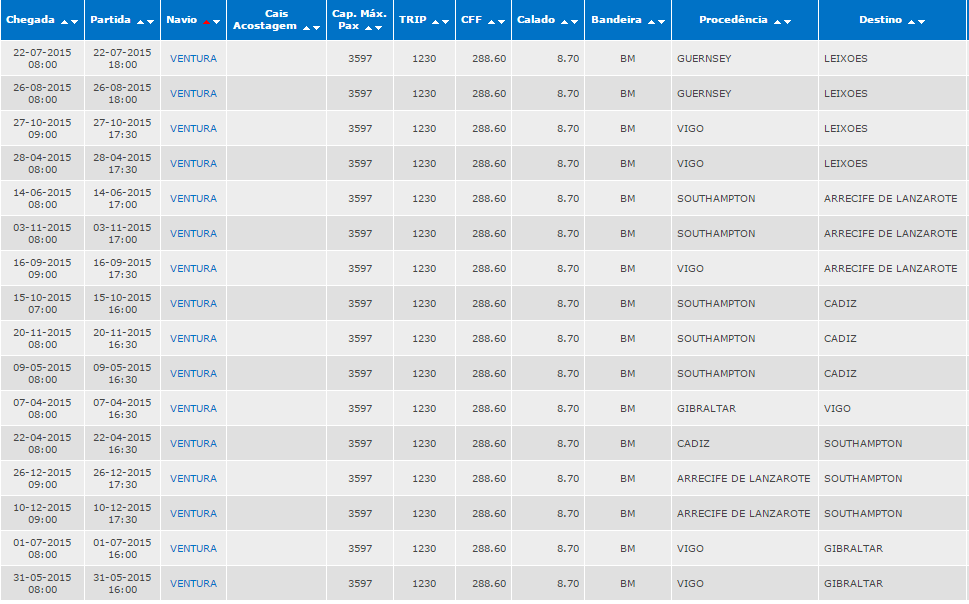 When docking in Lisbon, you have daily tours departing from your cruise ship terminal.
Please book below our most recommended tours.
{bookeo}