Sintra Private Tours
–
ALL TOURS BELOW CAN START IN LISBON, SINTRA or CASCAIS
ALL TOURS INCLUDE TRANSPORTATION AND PRIVATE GUIDE
(except when mentioned without transportation)
–
–
Golden Triangle Private Tour (Sintra, Cabo da Roca, and Cascais)
Duration Recommended: Full-Day (Approx 8h, from 9AM to 5PM)
Tour Reference: #PT1

Only 30 min from Lisbon, this is our bestseller private tour to discover why Sintra is one of the most romantic places in the World, famous for it's Royal Palaces and Castles, and considered Unesco World Heritage since 1995. Including also a visit to Cascais, old fisherman village, passing Cabo da Roca, once called "The End of the World". The most amazing castles and palaces in the country are here around this area, so close to Lisbon, on our daily private tours, with the experience of our private guides.

-> Private Tours Operating Everyday from Lisbon, Sintra or Cascais
-> Price: 190EUR P.P. – Group Discounts Available
-> Includes Private Guide and Transportation
-> Reservation recommended in advance
->Top Awarded on Tripadvisor 2014 / 2015 / 2016 / 2017 / 2018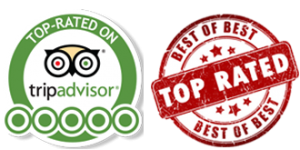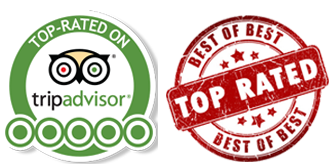 –
Mystic Sintra – Palaces and Castles – The Full-Day Tour in Sintra
Duration Recommended: Full-Day (Approx 8h, from 9AM to 5PM)
Tour Reference: #PT3

Only short distance from Lisbon (30min), this is the best tour to explore Sintra, for guests who like history and nature, and visit the best highlights of Sintra, including the Pena National Palace, Capuchos Cork Convent and Gardens, Cabo da Roca, the European Westernmost Point, and much more, with our private guide. Learn why Sintra became under UNESCO since 1995 and why it was the center of romantic architecture in Europe! The most amazing castles and palaces in the country are here in Sintra.

-> Private Tours Operating Everyday from Lisbon, Sintra or Cascais
-> Price: 190EUR P.P. – Group Discounts Available
-> Includes Private Guide and Transportation
-> Reservation recommended in advance
->Top Awarded on Tripadvisor 2014 / 2015 / 2016 / 2017 / 2018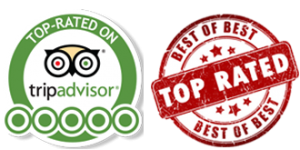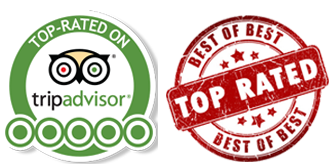 –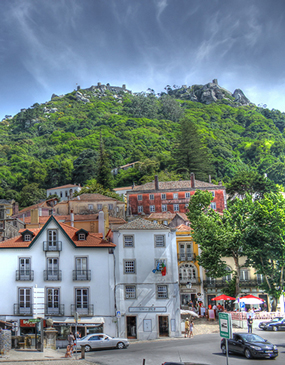 Sintra Half-Day Private Tour with Private Guide
Duration Recommended: Half-Day (Approx 3h/4h duration, from 8h30AM to 1PM)
Tour Reference: #PT201

This is the recommended tour for guests with limited time, who wish to have a short highlight of Sintra and Pena National Palace in half-day only (3h/4h). It's great for customers that cannot spend the full-day, providing a breaf/basic introduction to the village in just few hours. On this half-day private tour (3h), you will see some of top highlights of Sintra, including Pena National Palace and the old Medieval Village of Sintra. If wish to spend more than 3h/4h, please choose our Full-Day Private Tour instead.

-> Private Tours Operating Everyday from Lisbon, Sintra or Cascais
-> Price: 175EUR P.P. – Group Discounts Available
-> Includes Private Guide and Transportation
-> Reservation recommended in advance
-> TOP Awarded Tours on Tripadvisor 2014 / 2015 / 2016 / 2017 / 2018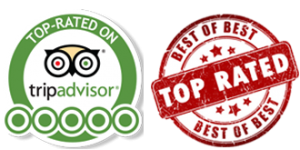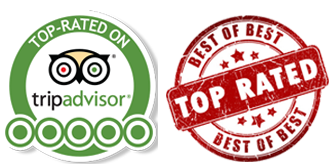 –
Sintra + Obidos Medieval Villages Private Tour
Two Medieval Villages in One Day – With Private Guide and Transportation
Duration Recommended: Full-Day (Approx 8h, from 9AM to 5PM)
Tour Reference: #PT17

This is the best combination to visit the two most famous medieval towns in Portugal, in one single day, from Lisbon. In the morning, visit Sintra, Unesco Heritage, and located only 30min away, famous for its beatiful medieval castles, historical palaces and old mansions, including the Pena National Palace. In the afternoon, head to Obidos, 1h from Sintra, and visit the old, ancient, medieval town and castle village, place of Kings and Queens for over 800 years of history, with the help and assistance of our personal private guide.

-> Private Tours Operating Everyday from Lisbon, Sintra or Cascais
-> Price: 190EUR P.P. – Group Discounts Available
-> Reservation recommended in advance
->Top Awarded on Tripadvisor 2014 / 2015 / 2016 / 2017 / 2018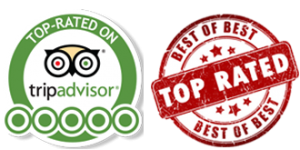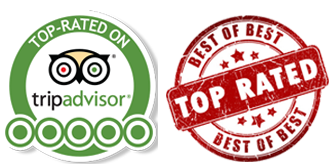 –
Sintra and Mafra – Royal Palace of Pena and Mafra National Palace
Two Royal Palaces in One Day – With Private Guide and Transportation
Duration Recommended: Full-Day (Approx 8h, from 9AM to 5PM)
Tour Reference: #PT55

Only 30min distance from Lisbon, this tour will cover Sintra, and a visit to Pena National Palace, former Royal Palace of Portugal, followed by Mafra National Palace and Convent, also former Royal Palace of the Portuguese Kings, considered among the two most important Royal Palaces of Portugal, finishing with optional stop at Ericeira. This is a special combination for guests who wish to maximize their time and visit two Royal Palaces in one single day.

-> Private Tours Operating Everyday from Lisbon, Sintra or Cascais
-> Price: 190EUR P.P. – Group Discounts Available
-> Reservation recommended in advance
->TOP Awarded Tours on Tripadvisor 2014 / 2015 / 2016 / 2017 / 2018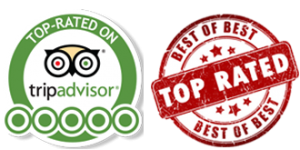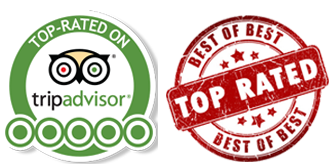 –
Lisbon + Sintra Highlights Private Day Tour
Duration Recommended: Full-Day (Approx 8h, from 9AM to 5PM)
Tour Reference: #PT8

This is a great option for guests with very limited time in Lisbon, that wish to combine Lisbon and Sintra, in one day single day, covering it's top highlights. Although difficult to cover everything in such short time, we will get the best from both places in one day, passing by the most important attractions, while traveling along the history and culture of our people, with the help of our experienced private tour guide, such as Pena National Palace, Belem, and Downtown Lisbon.

-> Private Tours Operating Everyday from Lisbon, Sintra or Cascais
-> Price: 190EUR P.P. – Group Discounts Available
-> Includes Private Guide and Transportation
-> Reservation recommended in advance
->TOP Awarded Tours on Tripadvisor 2014 / 2015 / 2016 / 2017 / 2018
–
Sintra Private Full-Day Tour + Wine Cellar Tasting
Highlights of Sintra and Wine Tasting
Duration Recommended: Full-Day (Approx 8h, from 9AM to 5PM)
Tour Reference: #PT21

For wine lovers, we have prepared this special tour. Combining what Sintra has best to offer, we will include a visit to some of the major highlights of this amazing place, including a guided visit to Pena National Palace and the old medieval village. In the afternoon, we will visit a local wine cellar, with 200 years, where you will sample some of the best wines of the region, on a very exclusive visit.

-> Private Tours Operating Everyday from Lisbon, Sintra or Cascais
-> Price: 225EUR P.P. – Group Discounts Available
-> Includes Private Guide and Transportation
-> Reservation recommended in advance
->Top Awarded on Tripadvisor 2014 / 2015 / 2016 / 2017 / 2018
–
The best part of our vacation – June 2017
The best part of our vacation! We had an amazing guide Diogo. He was so knowledgeable and has such a love of his country it made us love Portugal and want to return as soon as possible. He had everything planned and we would have never seen any of the beautiful places without him. He coordinated an amazing Port tasting and a wonderful lunch during our day. He showed us beautiful places and shared their history. Thank you so much for creating an experience we will never forget!
June 2017 on Tripadvisor


The best part of our vacation in Portugal – June 2017
Rated
5
/5 based on
550
reviews
AtlantaNative2
Atlanta, USA
Wonderful day to remember in Sintra! – November 2018
Wonderful day to remember in Sintra!
Review of: Private Tour: Sintra Day Trip from Lisbon
My friend and I did a private tour of Sintra with John. We had a really great experience – we appreciated the flexibility of a private tour and being able to see the specific sites we wanted to see. We were really grateful that we got to Pena Palace early before most other tourists arrived – it was great planning on their part and allowed us to maximize our experience there. One of my favorite parts was the off the beaten path stop at the convent, which was like nothing else I've experienced and was really peaceful. I enjoyed talking to the guide about Portuguese culture and getting in touch with the true Portuguese experience. We also ate at a great restaurant for lunch when we were there, and John knew the owners personally, so we felt very welcome. All in all a wonderful day and we were glad we did a private tour – Sintra was quite a magical place!
ajs192
Philadelphia – USA – November 2018
November 2018 on Tripadvisor


Wonderful day to remember in Sintra! – November 2018
Rated
5
/5 based on
678
reviews
ajs192
Philadelphia – USA – November 2018
Wonderful guide, Diogo – June 2017
So very much enjoyed our private guided tour of Sintra with our wonderful guide, Diogo!
He knew all the best places & secret trails in Sintra! We enjoyed a delicious typical Portuguese lunch with him & toured Palacio Nacional da Pena, CaboDa Roca, & Cascais! Enjoyed our time with him so much we booked him again the next morning for Lisbon city highlights! I highly recommend both tours with Diogo! He is very knowledgeable of the Portuguese history & described it all in an entertaining fashion!
June 2017 on Tripadvisor


The best part of our vacation in Portugal – June 2017
Rated
5
/5 based on
550
reviews
Lynn C
Arizona, USA
A Lifetime of Memories – December 2018
A Lifetime of Memories – December 2017
Our two days with Miguel were the highlights of our recent Iberian vacation. We were quickly won over by his charm and encyclopedic knowledge of the history, culture, and lore of Portugal. He tailored the tours to our own interests, and we can't wait to come back: a special country and a special person.
Linda W
USA – December 2018
December 2018 on Tripadvisor


A Lifetime of Memories – December 2018
Rated
5
/5 based on
678
reviews
Linda W
USA – December 2018
Wonderful experience in Portugal – March 2019
Wonderful experience in Portugal!
Excellent tour experience with Diogo! We had a fantastic three day tour of Southern Portugal. He knew all the best sites and restaurants to visit. Diogo spoke English very well and took care of all the negotiating at stores, restaurants, etc. His knowledge of Portugal and ability to get us into places for private tours was amazing. He has a great sense of humor and is always perceptive to the needs of the group.
ChelseaP
Portland, OR, USA
March 2019 on Tripadvisor


Tremendous Guides, memorable stay – March 2019
Rated
5
/5 based on
550
reviews
ChelseaP
Portland, OR, USA – March 2019
Sintra Private Tours from Lisbon
Rated
5
/5 based on
501
reviews