Lisbon Private Tours
–
ALL TOURS BELOW CAN START IN LISBON, SINTRA OR CASCAIS
–
–
BEST of Lisbon City Full-Day Private Tour with Private Guide
Duration Recommended: Full-Day (Approx 8h, from 9AM to 5PM)
Tour Reference: #PT2

This is the perfect tour for first-time visitors in Lisbon, to cover the most possible of the city in one single day, and to learn more about one of the oldest cities in Europe, capital of Portugal. Learn from our experienced private guide, the glory from the discoveries period, the navigators, and the history of the kings. You will get an experienced private guide with your tour, providing you transportation and guiding around the major places of Lisbon, including Belem, Downtown, Rossio/Baixa, Alfama and much more.

-> Private Tours Operating Everyday from Lisbon, Sintra or Cascais
-> Price: 175EUR P.P. – Group Discounts Available
-> Includes Private Guide and Transportation
-> Reservation recommended minimum 3 months in advance
-> TOP Awarded Tours on Tripadvisor 2014 / 2015 / 2016 / 2017 / 2018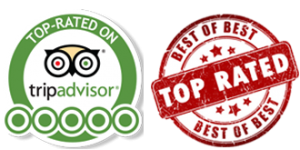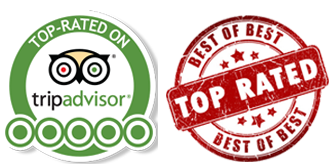 –
Arrabida Natural Park Private Tour – South Area of Lisbon (8h Approx)
Duration Recommended: Full-Day (Approx 8h, from 9AM to 5PM)
Tour Reference: #PT67

Only 35 min south of Lisbon, this is a great tour to discover the beautiful landscape of Arrabida Natural Park, with our private guide. We will visit medieval castles, fisherman villages and explore the beauty of Sesimbra, Arrabida, Setubal and Azeitao, some of the most interesting places around Lisbon, finishing with an optional wine tasting at one of the most famous wineries of Portugal, founded in 1834, producing moscatel and the famous Lancers Wine, including stops at 007 James Bond filming locations.

-> Private Tours Operating Everyday from Lisbon, Sintra or Cascais
-> Price: 185EUR P.P. – Group Discounts Available
-> Includes Private Guide and Transportation
-> Reservation recommended minimum 3 months in advance
-> Top Awarded Tours on Tripadvisor 2014 / 2015 / 2016 / 2017 / 2018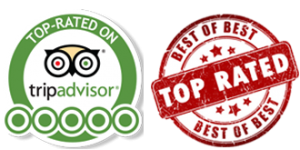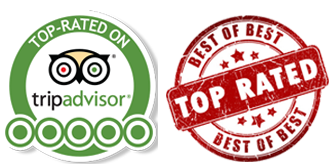 –
Lisbon (Belem) Highlights + Cascais Village + Cabo da Roca Private Tour
Duration Recommended: Full-Day (Approx 8h, from 9AM to 5PM)
Tour Reference: #PT5

This is one of best private tours to explore Lisbon, Estoril, Cascais and Cabo da Roca in just one day. In the morning we will visit the Belem historical area of Lisbon, and after head to Cascais for a visit to Estoril and Cascais, the most famous fisherman village of Portugal, famous for the best seafood restaurants and pristine beaches. Visit the old Citadel of Cascais, and also stop at the famous Guincho beach. Last stop will be Cabo da Roca, the Westernmost Point of Europe, on the coast of Lisbon. With the assistance of our Private Guide, get the most relaxed day exploring all these locations in one single day. .

-> Private Tours Operating Everyday from Lisbon, Sintra or Cascais
-> Price: 150EUR P.P. – Group Discounts Available
-> Includes Private Guide and Transportation
-> Reservation recommended minimum 3 months in advance
-> TOP Awarded Tours on Tripadvisor 2014 / 2015 / 2016 / 2017 / 2018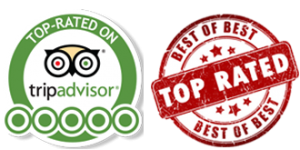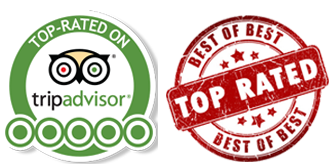 –
Lisbon + Sintra Highlights Private Day Tour
Duration Recommended: Full-Day (Approx 8h, from 9AM to 5PM)
Tour Reference: #PT8

This is a great option for guests with very limited time in Lisbon, that wish to combine Lisbon and Sintra, in one day single day, covering it's top highlights. Although difficult to cover everything in such short time, we will get the best from both places in one day, passing by the most important attractions, while traveling along the history and culture of our people, with the help of our experienced private tour guide, such as Pena National Palace, Belem, and Downtown Lisbon.

-> Private Tours Operating Everyday from Lisbon, Sintra or Cascais
-> Price: 175EUR P.P. – Group Discounts Available
-> Includes Private Guide and Transportation
-> Reservation recommended minimum 3 months in advance
-> TOP Awarded Tours on Tripadvisor 2014 / 2015 / 2016 / 2017 / 2018
–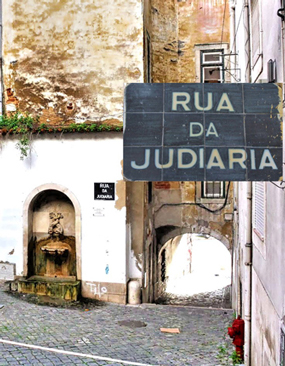 Lisbon City Jewish Half-Day Walking Private Tour (3h)
Duration Recommended: Half-Day (Approx 3h, from 9AM-12PM or 2PM-5PM)
Tour Reference: #PT55

This is the perfect walking tour of Lisbon to learn more about the Jewish Heritage of the city in a morning or afternoon private tour. Learn from our experienced local guide, the history of the Jewish in Lisbon, dated centuries ago, even before Portugal was a nation. You will get an experienced local private guide with your tour, providing you guiding around the major sights of Lisbon. The morning period will be focused in downtown and the Jewish sights of the city (Old Jewish Quarter, Jewish Memorial, Sao Domingos Church, etc).

-> Private Tours Operating Everyday in Lisbon
-> Price: 325EUR (Fixed price up to 6 guests)
-> Includes Private Guide (No Transportation)
-> Reservation recommended minimum 3 months in advance
-> Top Awarded on Tripadvisor 2014 / 2015 / 2016 / 2017 / 2018
–
Lisbon City Jewish Heritage and Discoveries Private Tour
Duration Recommended: Full-Day (Approx 7h/8h, from 9AM to 4PM-5PM)
Tour Reference: #PT44

This is the perfect tour to learn more about the Jewish Roots in Lisbon, Portugal and also the Discoveries Period, the Golden Age of Portugal, who had once one of the biggest and longest world empires ever. Learn from our experienced local guide, the glory from the discoveries period, the navigators, and the kings and queens, back a thousand years ago to our days. Major sights like the Jewish Quarter of Lisbon, Jewish Memorial and much more during the day.

-> Private Tours Operating Everyday from Lisbon, Sintra or Cascais
-> Price: 175EUR P.P. – Group Discounts Available
-> Includes Private Guide and Transportation
-> Reservation recommended minimum 3 months in advance
-> Top Awarded on Tripadvisor 2014 / 2015 / 2016 / 2017 / 2018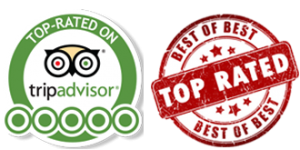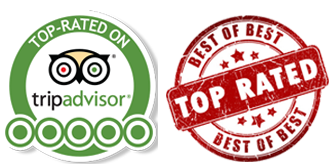 –
BEST of Lisbon City Half-Day Private Tour with Private Guide
Duration Recommended: Half-Day (Approx 3h duration, starting 9AM or 2PM)
Tour Reference: #PT5

This is the recommended tour for guests with limited time, who wish to have a short highlight of the city in just 3h. It's great for your arrival day, providing a breaf/basic introduction to the city in just few hours. On this half-day private tour (3h), you will see some of top highlights of the city, passing by Belem, famous for the Belem Tower, Discovery Monument and Jeronimo's Monastery, and explore also downtown, crossing around Rossio and Alfama, with the help of our private guide.
If wish to spend more than 3h, please choose our Full-Day Private Tour instead.

-> Private Tours Operating Everyday from Lisbon, Sintra or Cascais
-> Price: 150EUR P.P. – Group Discounts Available
-> Includes Private Guide and Transportation
-> Reservation recommended minimum 3 months in advance
-> TOP Awarded Tours on Tripadvisor 2014 / 2015 / 2016 / 2017 / 2018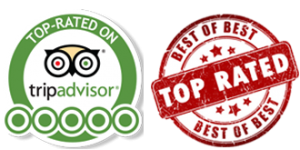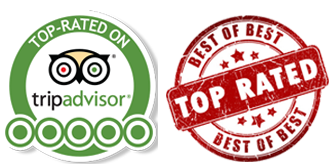 –
The best part of our vacation – June 2017
The best part of our vacation! We had an amazing guide Diogo. He was so knowledgeable and has such a love of his country it made us love Portugal and want to return as soon as possible. He had everything planned and we would have never seen any of the beautiful places without him. He coordinated an amazing Port tasting and a wonderful lunch during our day. He showed us beautiful places and shared their history. Thank you so much for creating an experience we will never forget!
June 2017 on Tripadvisor


The best part of our vacation in Portugal – June 2017
Rated
5
/5 based on
550
reviews
AtlantaNative2
Atlanta, USA
Memorable time while in Fatima & Portugal – May 2017
Although we arrived @ Lisbon Airport 2 hours before our tour begins on 5/11/17, our tour guide Andy picked us up a little after 8 AM and drove us directly to Fatima to begin our private tour of the shrine of our Lady of Fatima and thoroughly walked us through the grounds, explaining & pointing out the exact sight where our Lady appeared to the 3 shepherd children 100 years ago where a little chapel is now erected and where people come to honor our Virgin Mary. We got to go inside & visit the main shrine, the newly constructed shrine standing right across the original shrine, the site where a piece of the Berlin Wall was donated to Fatima, light candles & pray for our family & friends. Due to time constrict, and wanting to squeeze in a visit to the bleeding Eucharist at the Holy Miracle church in Santarem on our way back to Lisbon, we skip the Fatima library. Andy brought us the house where Francisco, Jacinta & Lucia grew up & we got to also walk down to the well site here the angel appeared to these 3 shepherd children followed by a delicious lunch @ a local restaurant nearby & a visit to the factory where all the religious artifacts such as statues, rosaries & many other items are manufactured locally & sold at local shops & shipped worldwide. Our last stop was Santarem-holy-miracle-church. Although We did not get to privately view the bleeding eucharist exposed in a pear shape monstral, we feel blessed to enter the Holy Miracle church & be able to see the blessed Sacrament & feel the presence of our Lord God from the back of the church while a holy mass was in progress. We were dropped off at our hotel at the end of the tour.
During the long drive back, we got to know more about our guide Andy who is not only very knowledgeable on Portugal history, he is also very friendly & funny, about his passion.
Andy was very caring & attentive to our needs since my husband has mobility issues, Andy helped with pushing my husband's wheelchair around and allow us extra time to say a prayer and take pictures.
Although we couldn't get into Fatima on 5/12 or 5/13 to witness Pope Francis canonized Francisco & Jacinta, since all of the semi private & private tours were sold out, Gonzalo @ Sintra Magik Tour opened up a full day private Fatima/Santarem tour just for us on 5/11/17 & also arranged to have us picked up at the airport instead of us having to go the downtown pickup location, we are very grateful for such personalized & customized services to cater to our personal needs. We highly recommend Sintra Magik Tour to everyone and espescially anyone with mobility issues.
Thank you, Gonzalo & Andy for providing us with such a memorable time while in
Fatima & Santarem, Portugal.
We will definitely use Sintra Magik Tour when we return to Portugal for other tours.
May 2017 on Tripadvisor


Memorable time while in Fatima & Portugal – May 2017
Rated
5
/5 based on
550
reviews
Outstanding Full Day Tour of Lisbon – November 2017
Outstanding Full Day Tour of Lisbon – November 2017
My wife and I have one word to describe our day-long walking and driving tour through Lisbon: FANTASTIC. Miguel was right on time, and he worked hard throughout the course of the long day to make this a special experience. We did not feel like he was "on the clock" but rather it felt like a friend was showing us around a city that he loves. Miguel provided us with a thoughtful and thorough tour of Lisbon. We felt like we came away with a much, much better understanding of Portugal, and the history of the people, country, religion, arts, and architecture — all while getting a good sense of the geography and beauty of Lisbon. Miguel was tireless in bringing us all around the city and made our day with him one of exploration and learning. We ended up spending 4 more days in Lisbon after our tour, and we constantly remarked to each other about how much we had seen with Miguel and learned from him about Lisbon and about Portuguese culture and history. He was good-spirited throughout the day, and was open to sharing his own experiences and to shifting what we were doing that day based on ongoing discussions and learning more about our interests. He gave us with a number of other great recommendations that we followed up on afterwards.
We would not hesitate to recommend Miguel to anyone visiting your City. Thank you for making the arrangements for Miguel to assist us.
TravelingMainer56
Maine, USA – November 2017
November 2017 on Tripadvisor


Outstanding Full Day Tour of Lisbon – November 2017
Rated
5
/5 based on
678
reviews
TravelingMainer56
Maine, USA – November 2017
Best part of the trip – October 2017
Best part of the trip
Review of: Private Tour: Sintra, Cabo da Roca and Cascais Day Trip from Lisbon
We booked a private tour to Sintra, Cabo da Roca, and Cascais with Sintra Magik and it was one of the best days of our trip! We could not have asked for a better tour guide than Miguel. He was so knowledgeable and friendly, and he continuously went out of his way to make sure we were enjoying ourselves and ensuring we experienced the best of Portugal. It certainly seemed like Miguel went above and beyond to make us feel comfortable in Lisbon and in Portugal and we are extremely grateful that Miguel was our tour guide. He always provided us with options for how we could spend our time so the private tours felt very customized to our preferences. Our group joked that having Miguel as our tour guide felt like just hanging out with a friend – he is a great host!
We enjoyed our private tour to Sintra and Cascais with Miguel so much that we immediately booked a second private tour with Miguel for later that week to Evora and Monsaraz. Both the Sintra tour and Monsaraz were fantastic and I'd highly recommend them. Well worth it to splurge on the private tours!
Overall we had a great time with Miguel and got to see many beautiful parts of Portugal with so many different experiences which we would have otherwise missed if not for Sintra Magik.
jc260601
Chicago, USA – October 2017
October 2017 on Tripadvisor


Best part of the trip – October 2017
Rated
5
/5 based on
678
reviews
jc260601
Chicago, USA – October 2017
Excellent tour of Lisbon – May 2017
I had about 5 hours to spend in Lisbon and Pedro of Sintra Magik Private Tours helped me make the most of my time! The best way to see the city is to have a half-day (or full-day if you have the time) private tour….And Pedro is an excellent tour guide since he can provide you with sparkling conversation as well as the facts and history of the city. Don't waste your time with large-group tours and hire Sintra Magik for your private tour of Lisbon.
May 2017 on Tripadvisor


Excellent tour of Lisbon – May 2017
Rated
5
/5 based on
550
reviews
Debbie543
San Diego, California
Lisbon Private Tours – Book Online
Rated
5
/5 based on
501
reviews